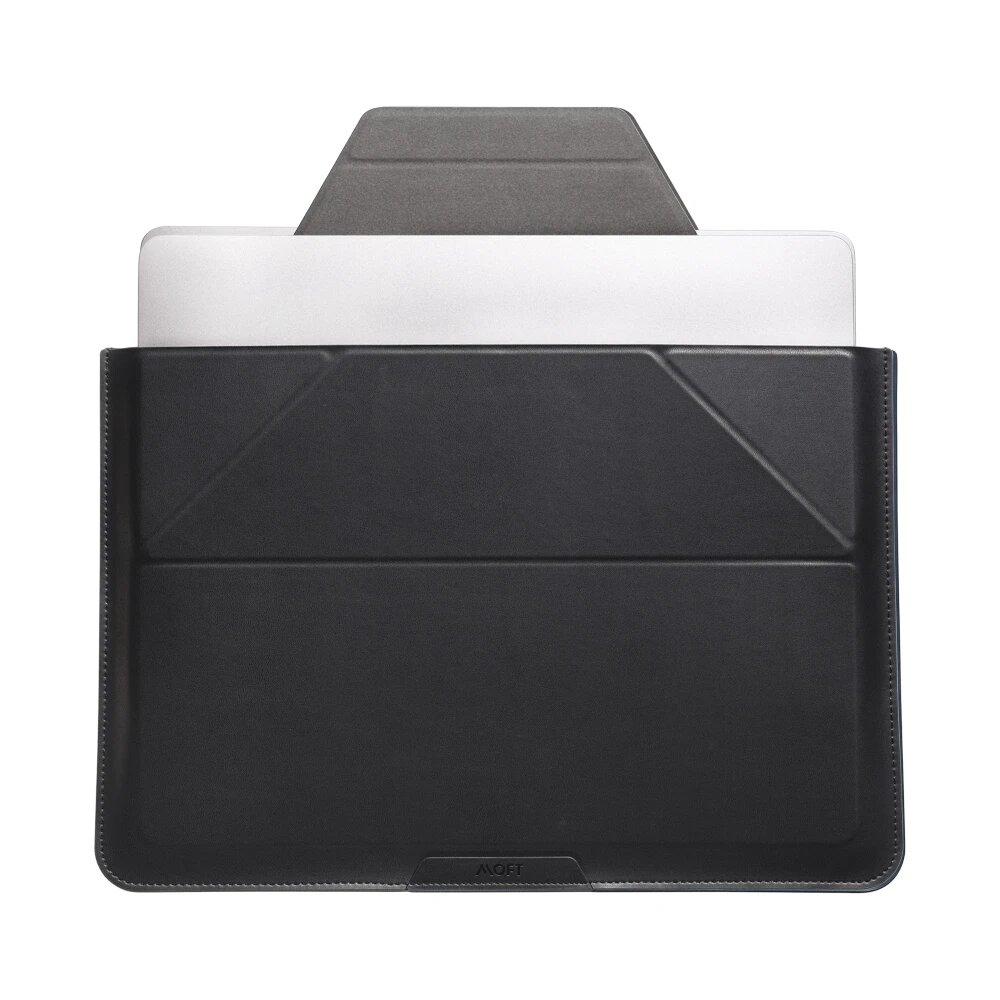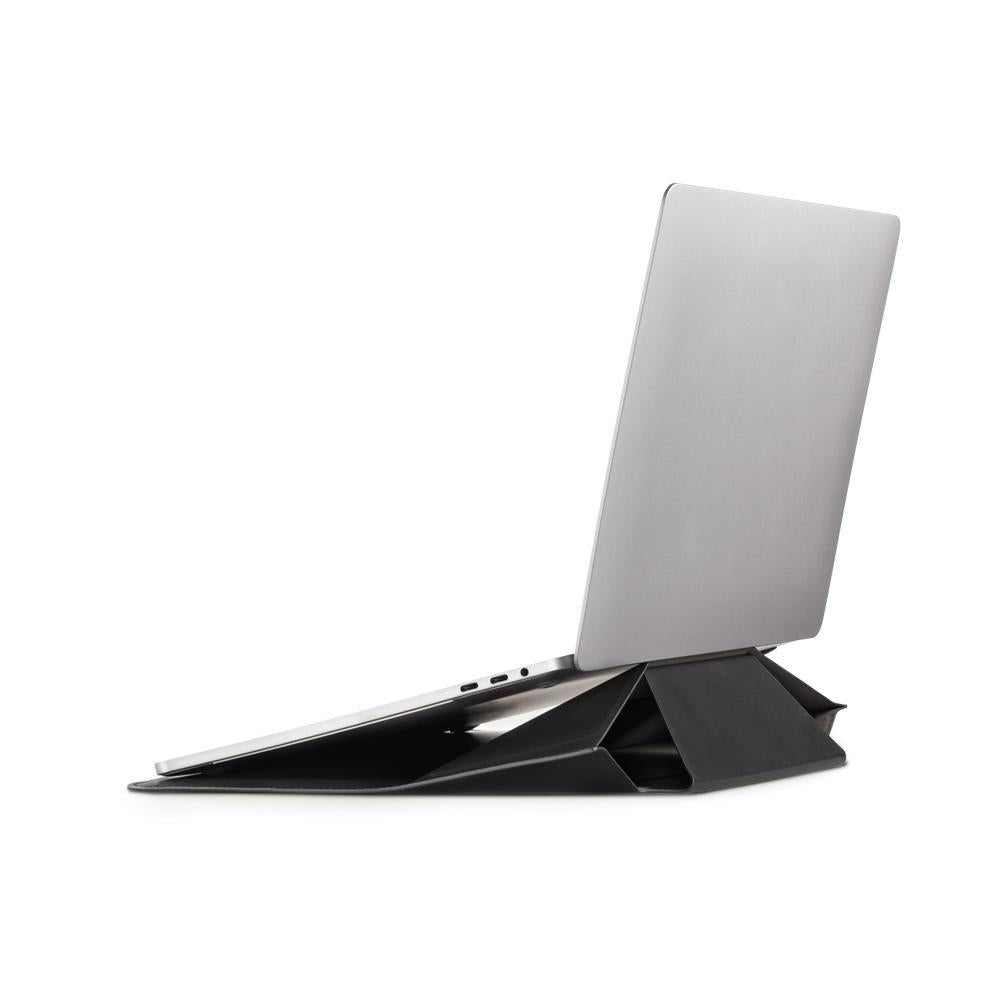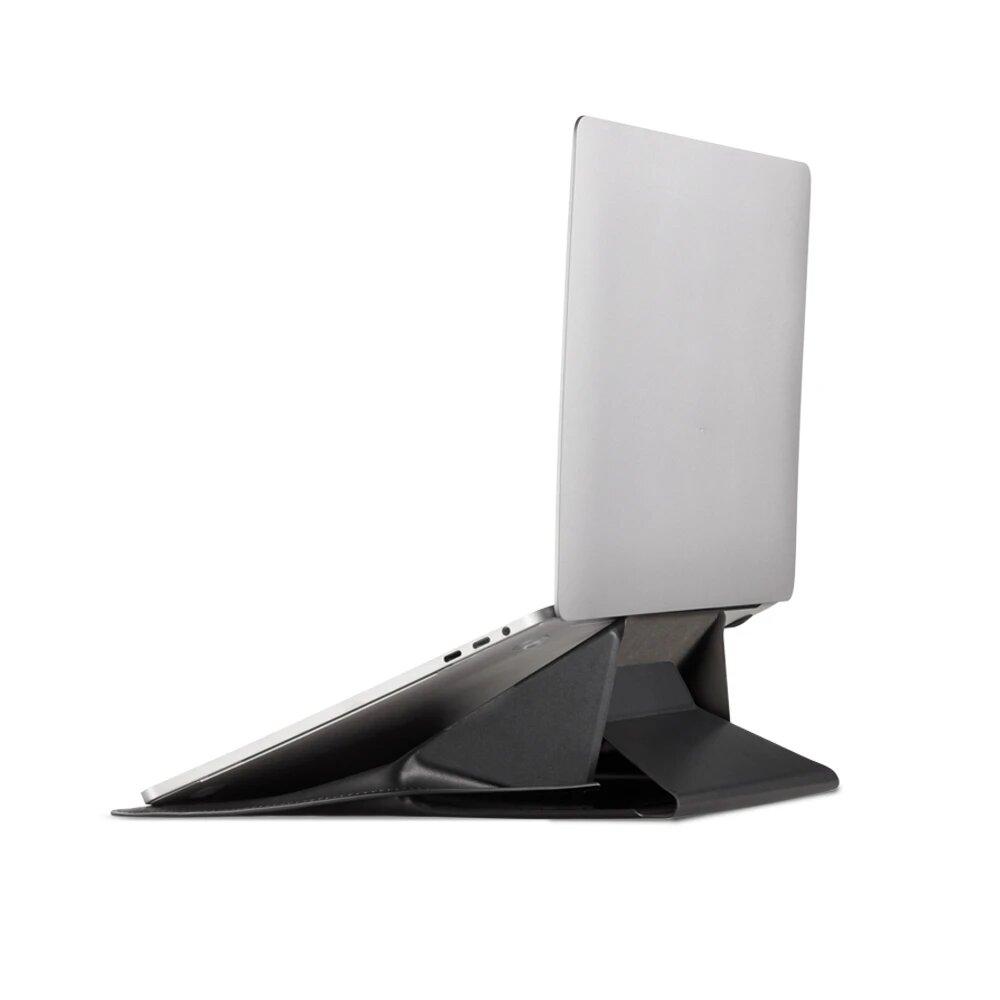 MOFT Carry Sleeve - Night Black
---
Night Black
Say hello to the future of portability. The MOFT Carry Sleeve is reimagining the traditional laptop sleeve with an innovative 4-in-1 design. It provides the safety and protection of a sleeve, the ergonomic advantages of a laptop stand, the portability essentials of a storage bag, and a look that lets you commute in style.
Highlights:
The small and compact carry sleeve with an invisible built-in stand provides enough room without being too bulky.

It is an instant conversion to the built-in stand which allows you to adjust position between 15° and 25°.

The card slot and the stretch neoprene rubber slot are created to act as expandable storage.

Constructed with customized PU and fiberglass, it's scratch-resistant and water-resistant.

The innovative fold-in triangle structure makes it sturdy and stable enough to prop up your device, supporting up to 10kg.