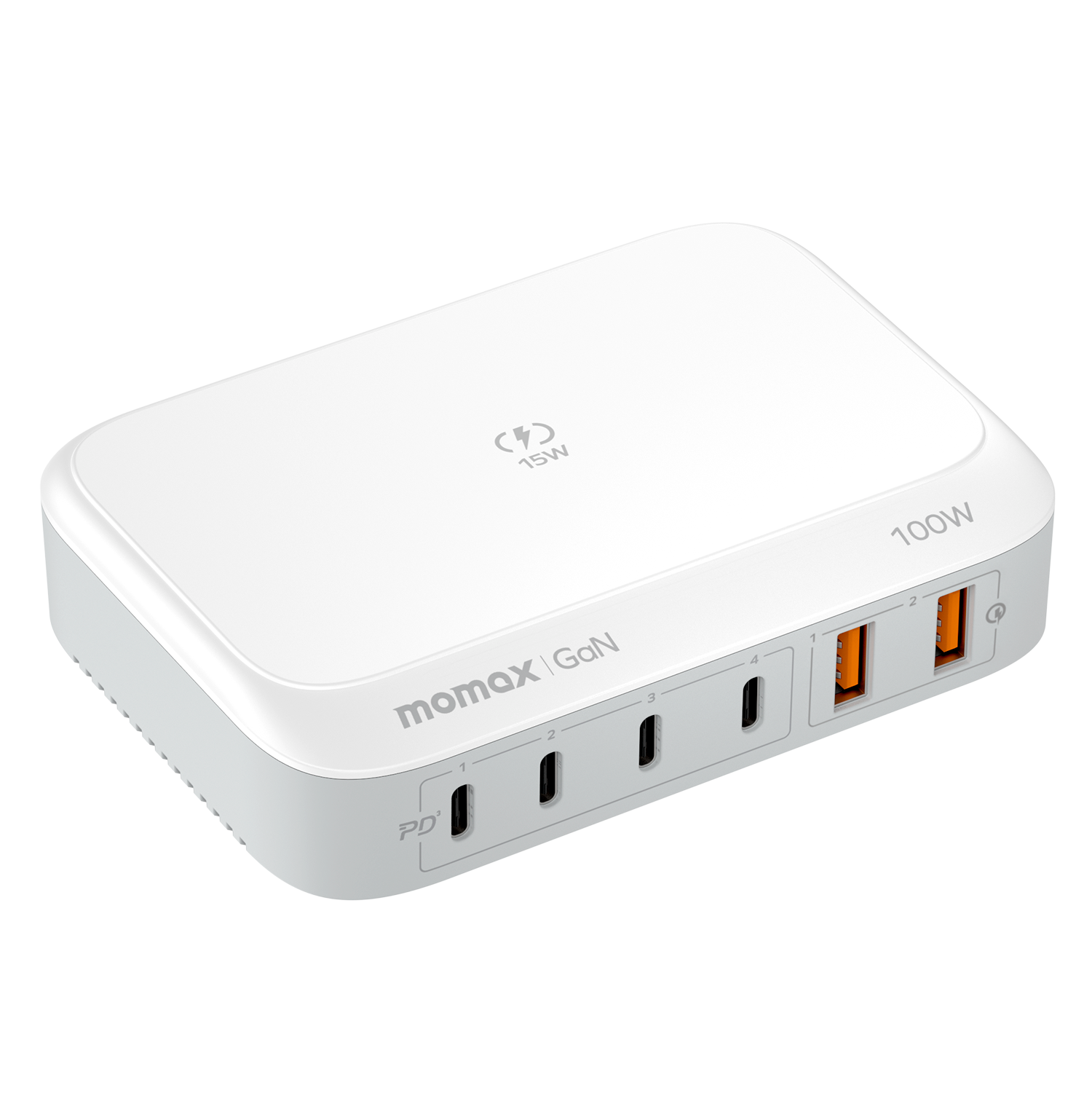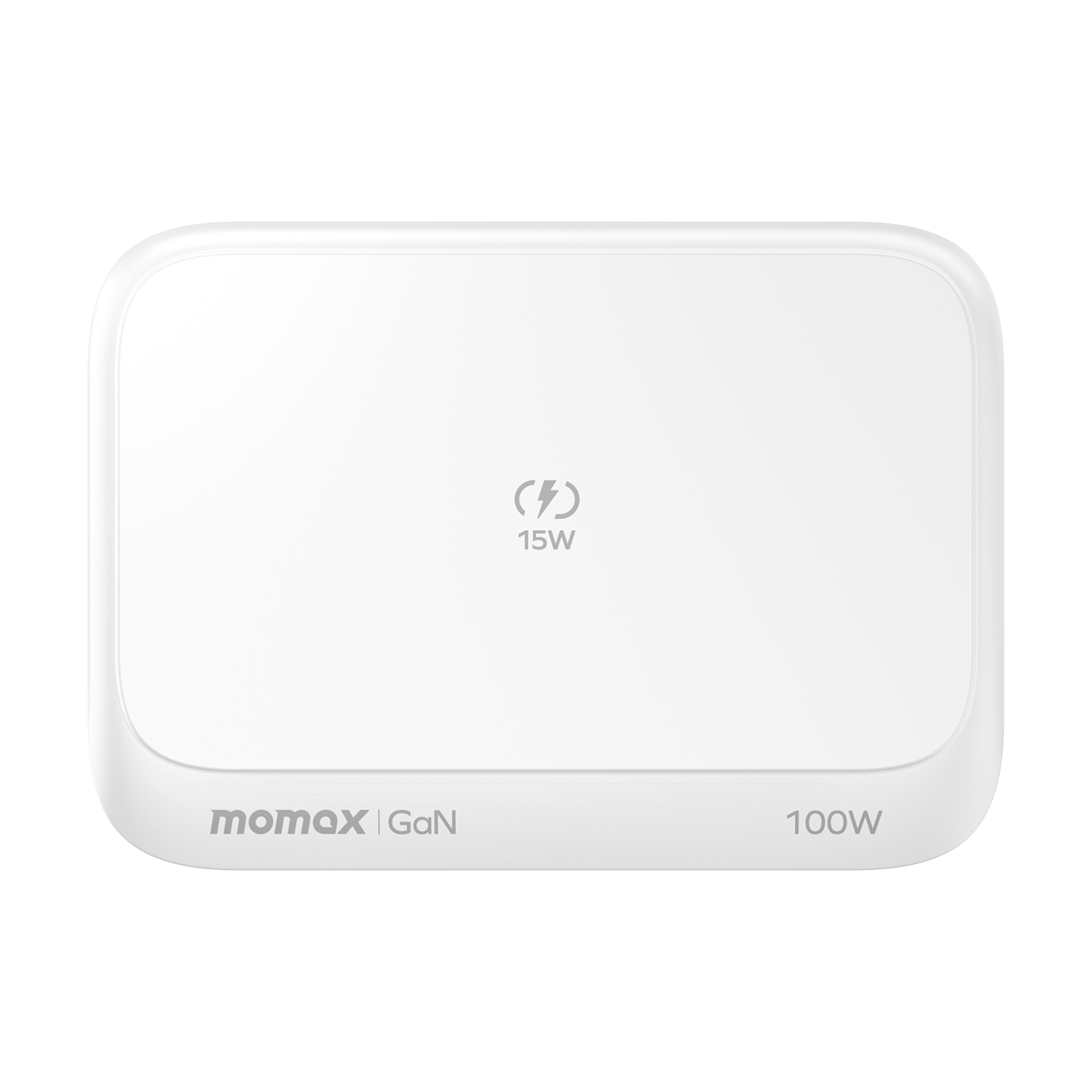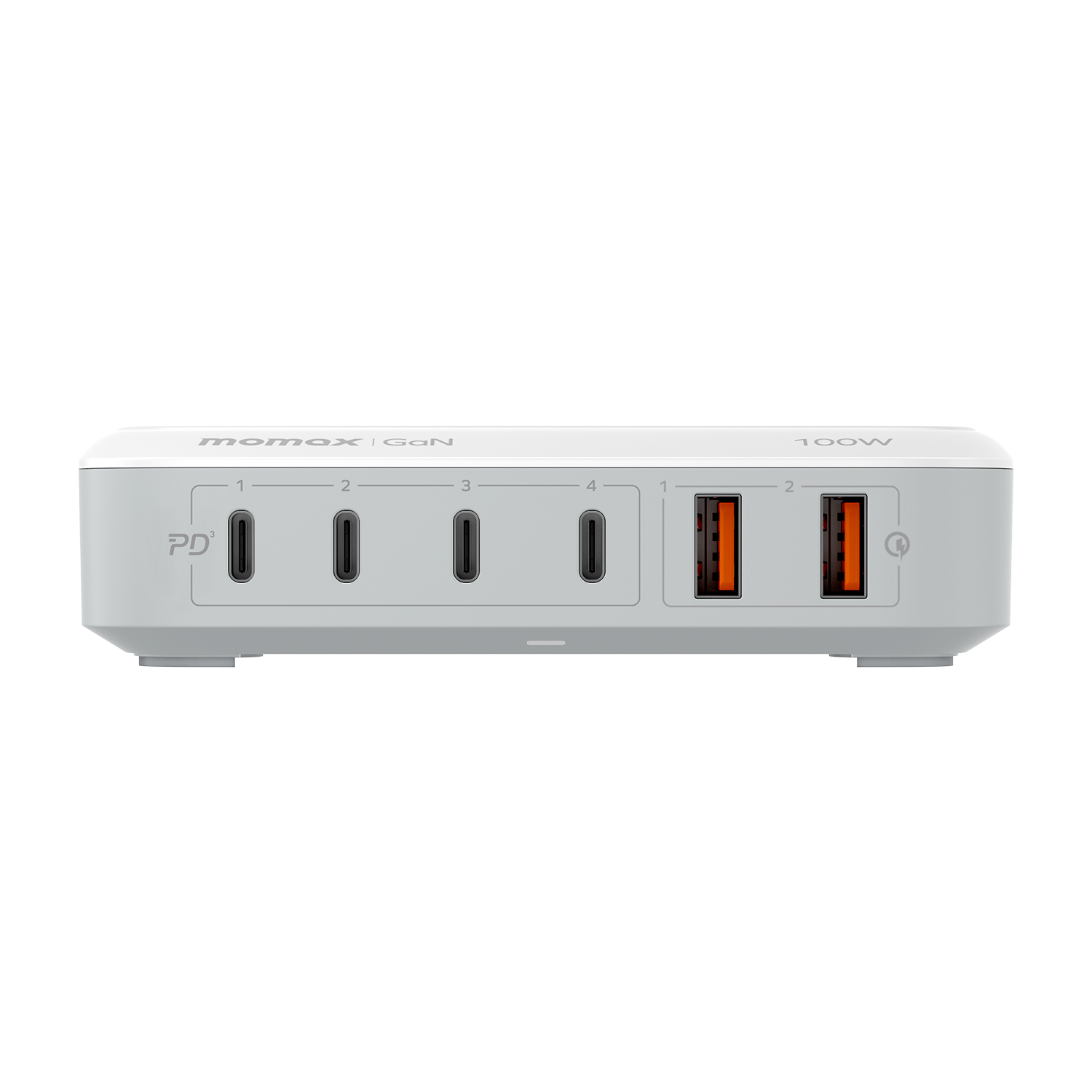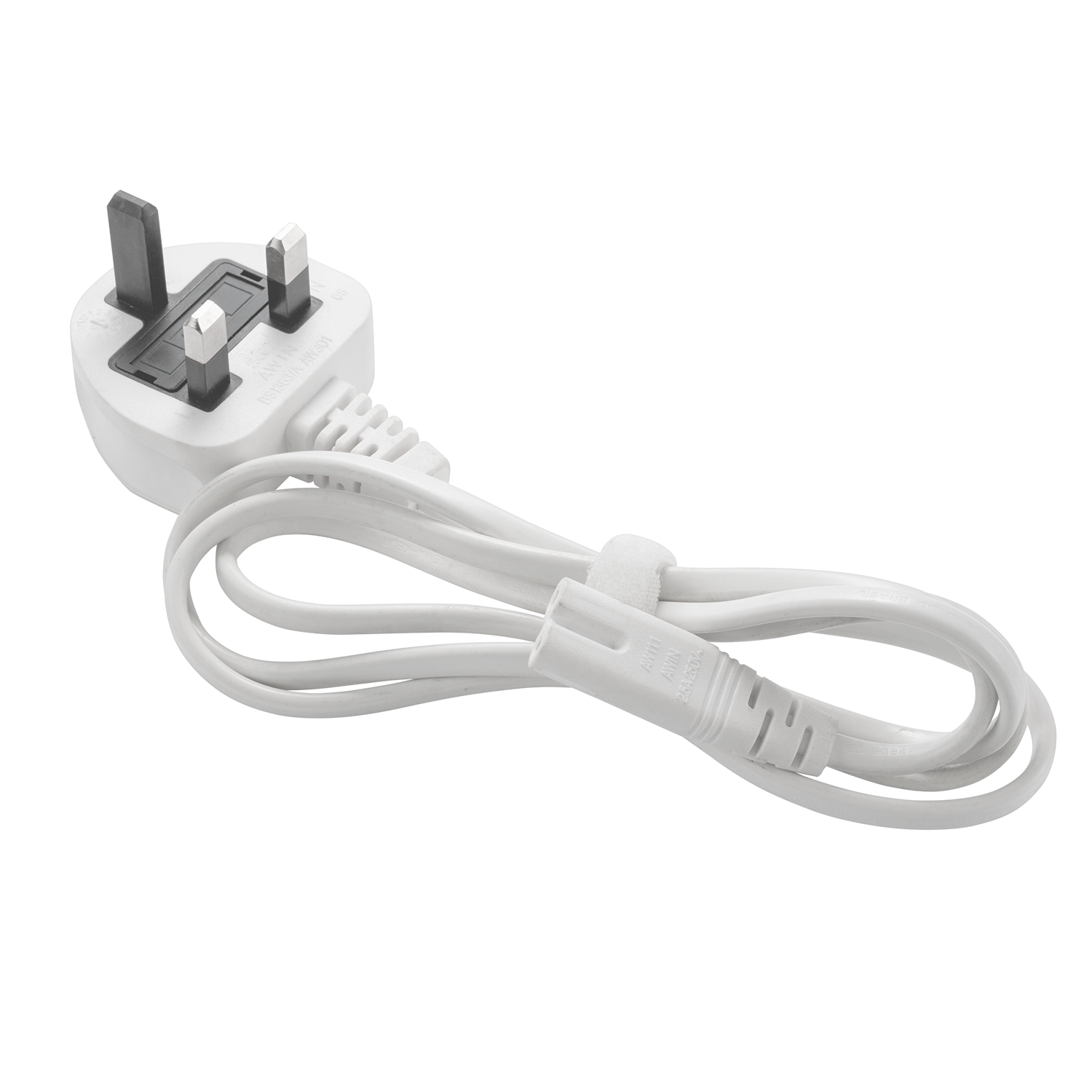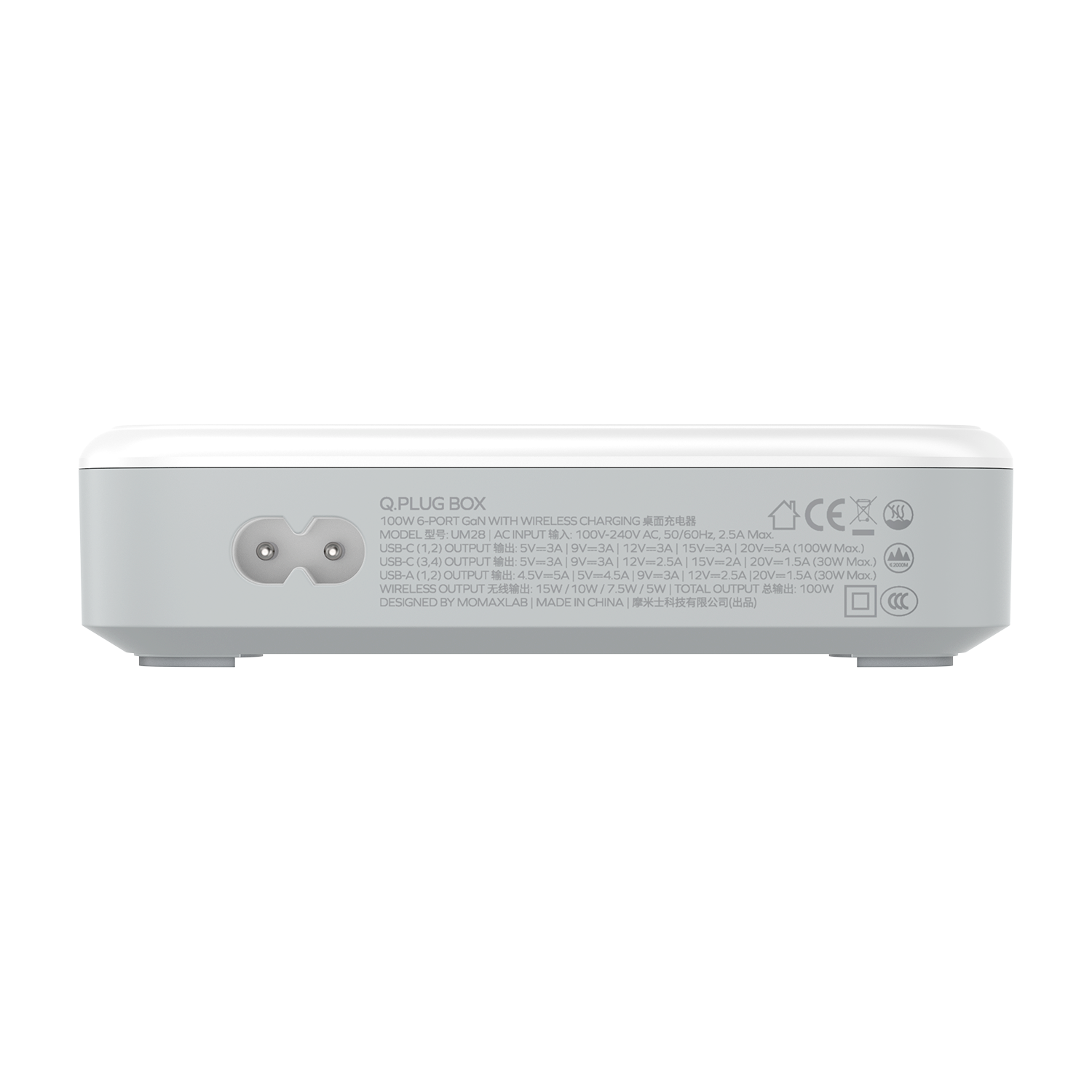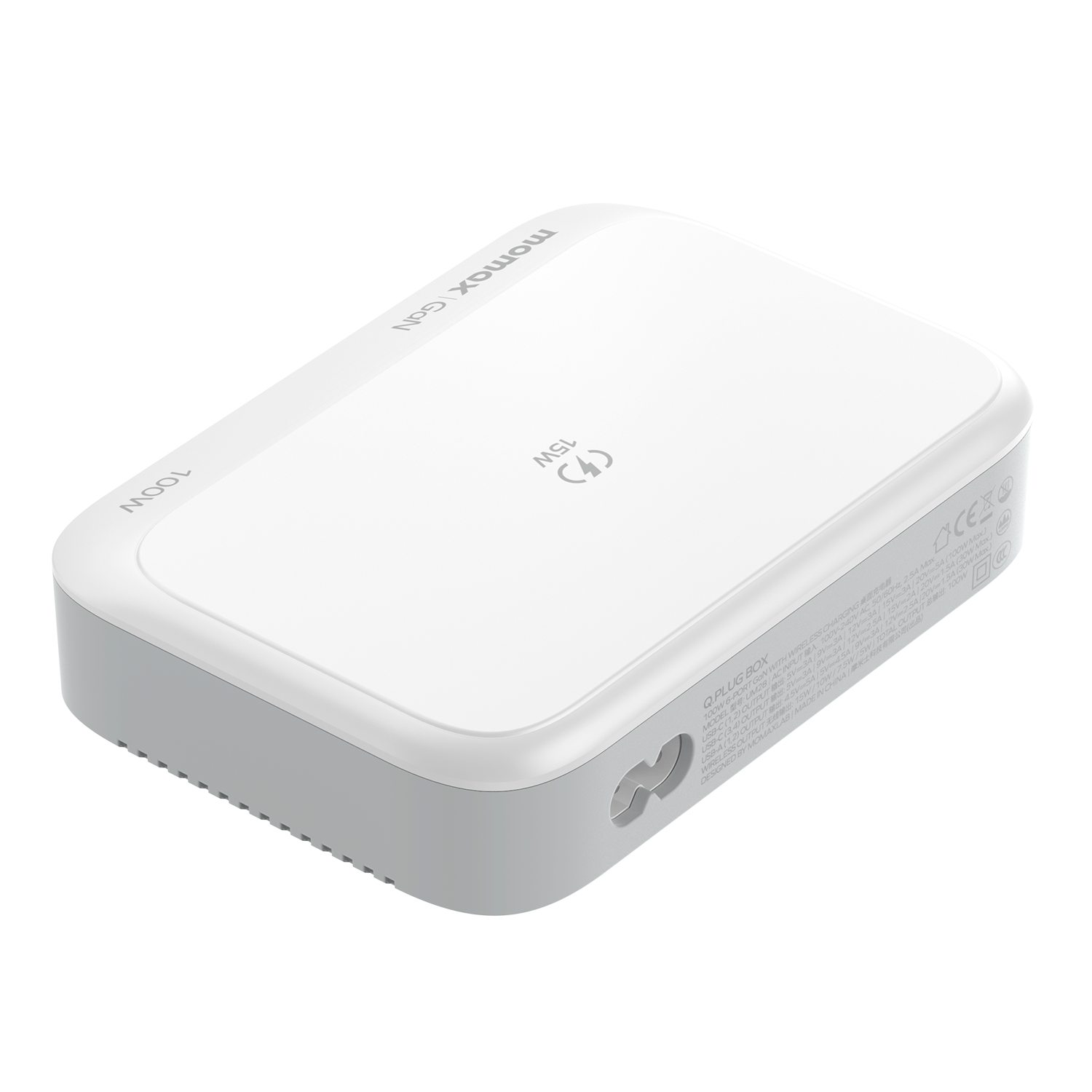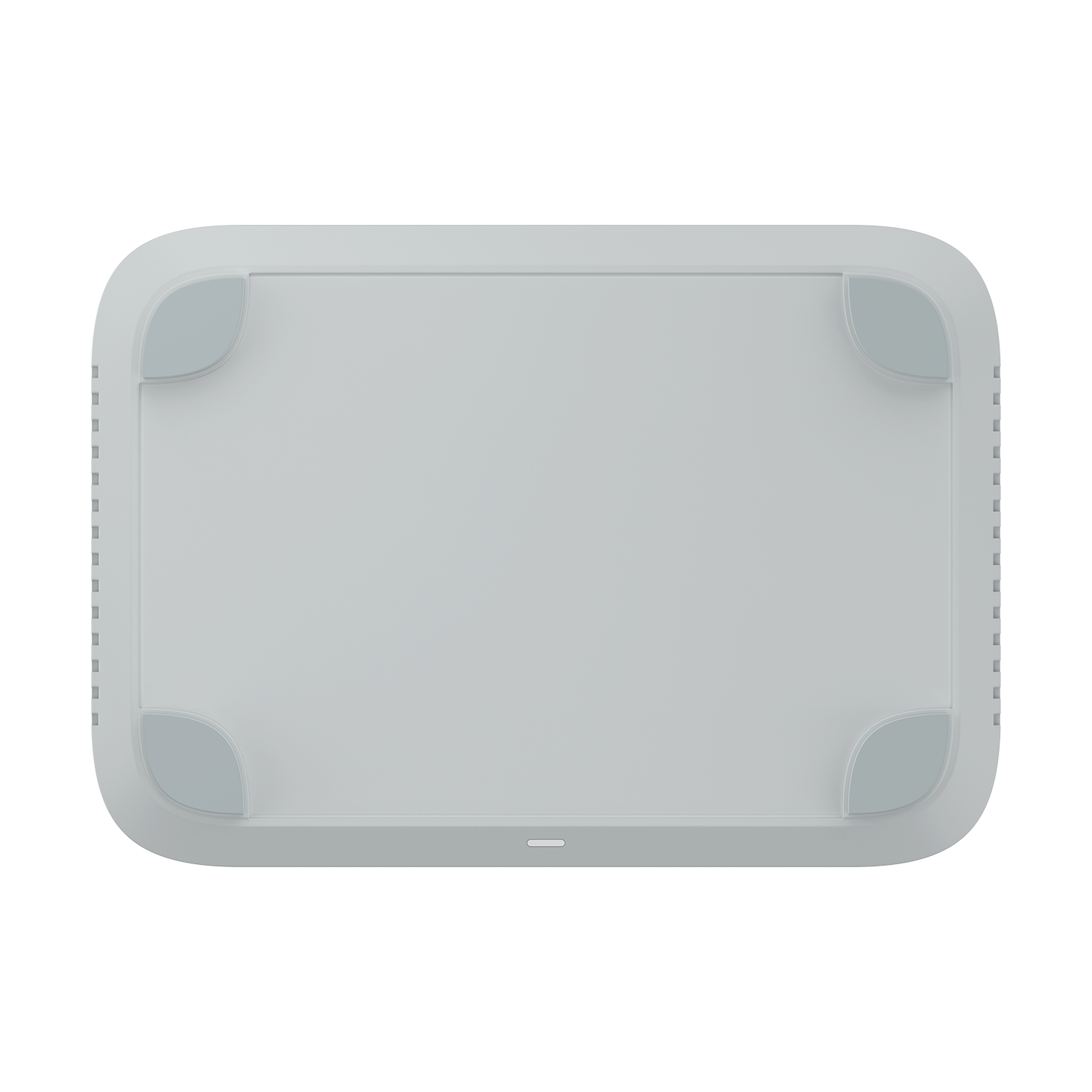 Momax Q.PLUG Box 6-Ports GAN with Wireless Charging
---
This desktop GaN charger is shaped in a simple tone. It provides 100W (Max.) output, with 4C2A port and support PD and QC fast charge. You can also power up your QI-enabled device on the top panel.
Reliable and speedy power delivery | Provides 100W (Max.) charging solutions
Multi ports that fits your charging demand | Equipped with 4C2A output which supports PD3.0 and QC3.0 charging standard 15W (Max.) wireless charging | Place your QI-enabled phone on the panel and charge instantly.
Best fit for your workstation and home | Get rid of bulky adapters, simply power up and manage multi devices within this desktop charger
Durable and functional design | Sturdy structure in white delivers a reliable and classy feel.
Specification
Input: 100-240V ~50/60Hz (2.5A Max)
Total output: 100W
USB-C1/C2 output: 5V/9V/12V/15V=3A, 20V=5A (100W max.)
USB-C3/C4 output: 5V/9V=3A, 12V=2.5A, 15V=2A, 20V=1.5A (30W max.)
USB-A1/A2 output: 4.5V=5A, 5V=4.5A, 9V=3A, 12V=2.5A, 20V=1.5A (30W max.)
Wireless output: 5W/7.5W/10W/15W
USB-C1+USBC2/C3/C4/A1/A2 output: PD65W+30W
USB-C1+wireless output: PD65+15W
USB-C1+USB-C2+USBC3/C4/A1/A2: PD30+PD30+30W
USB-C2+USBC3/C4/A1/A2+wireless output: PD30W+30W+15W
USB-C1+USB-C2+USB-C3+USB-C4/A1/A2 output: PD20W+PD20W+PD20W+20W
USB-C1+USB-C2+USB-C3&C4+USB-A1&A2+ wireless output: PD20W+PD20W+20W+20W+15W (95W max.)
Material: ABS+PC
Dimension | Weight: 120 x 85 x 28mm | 293g±5g