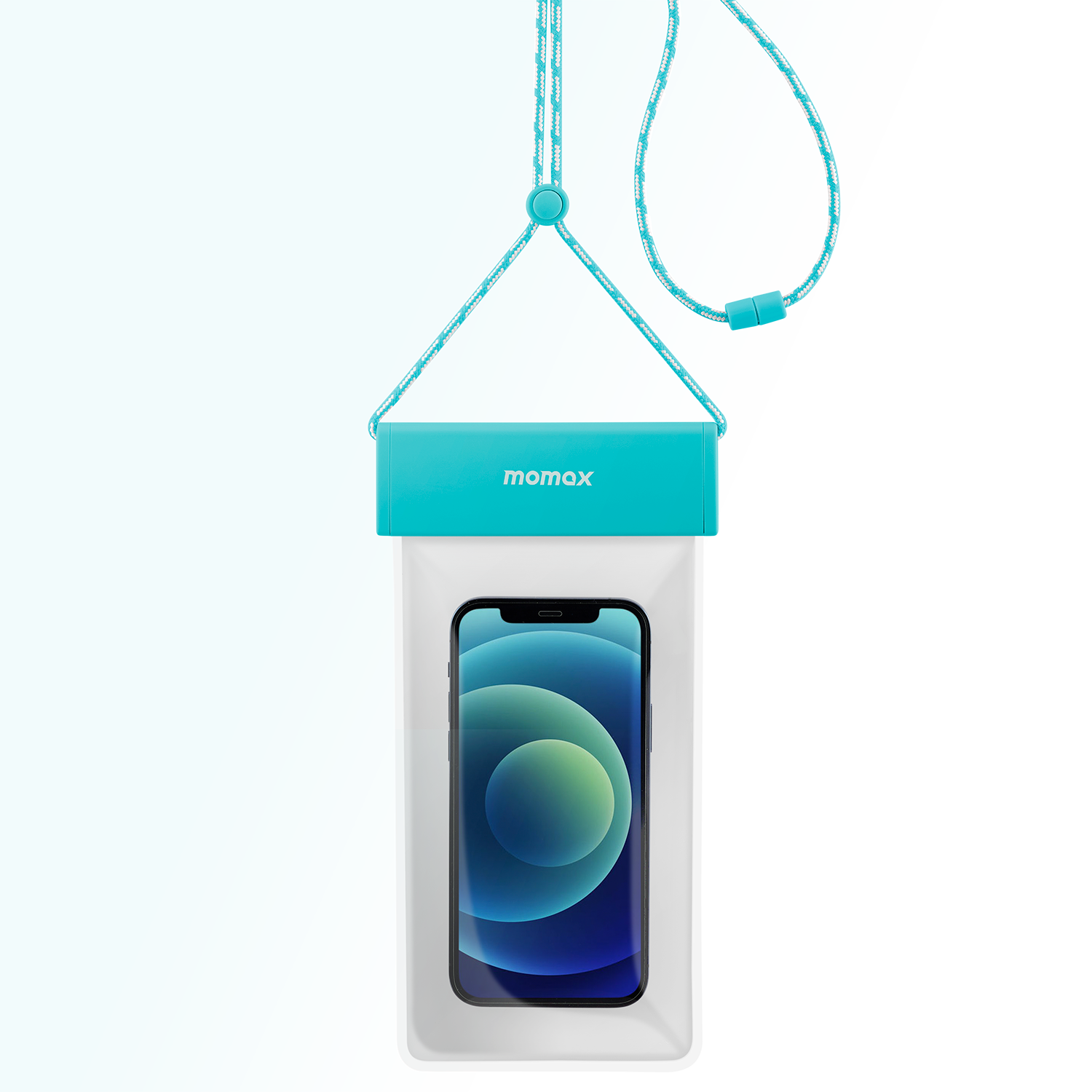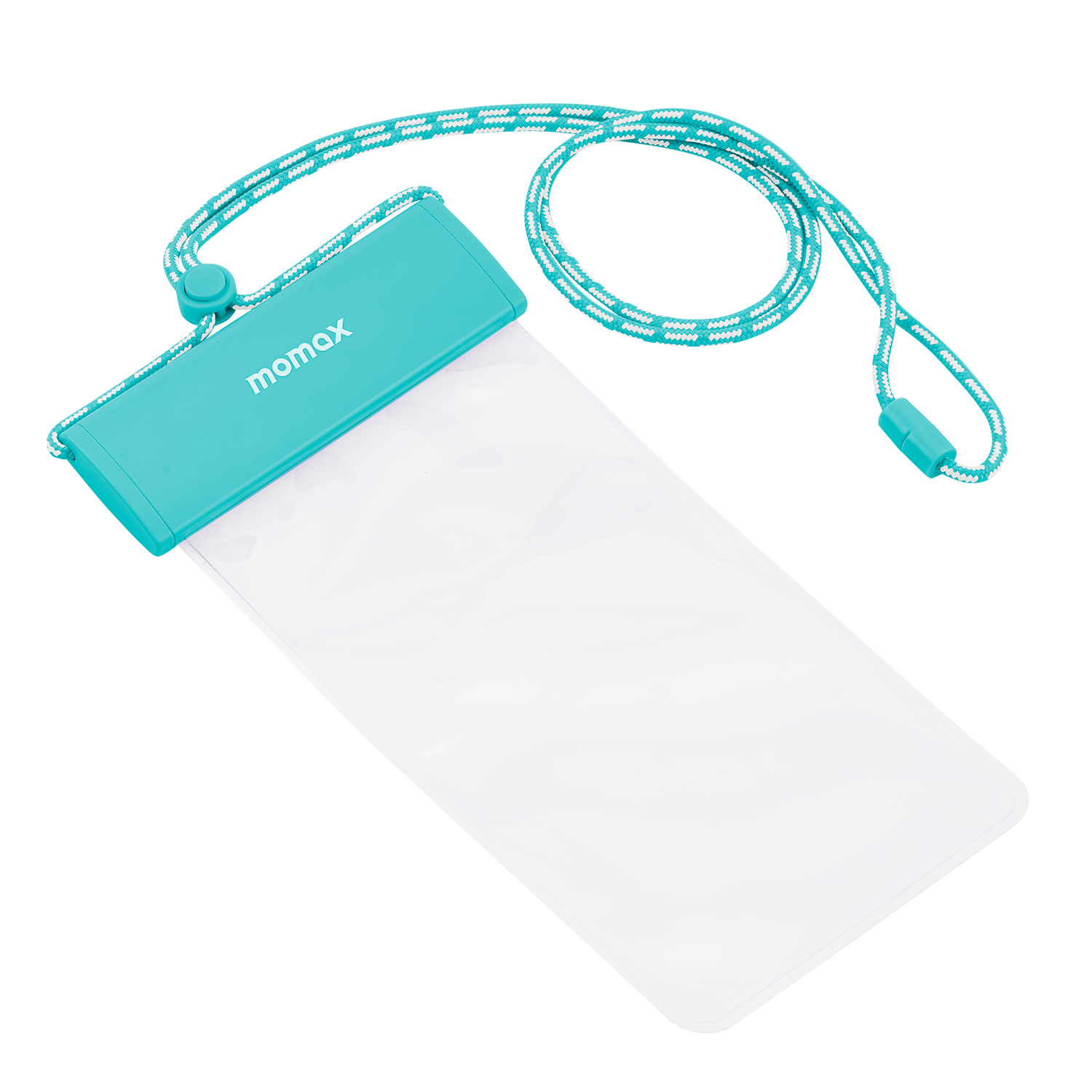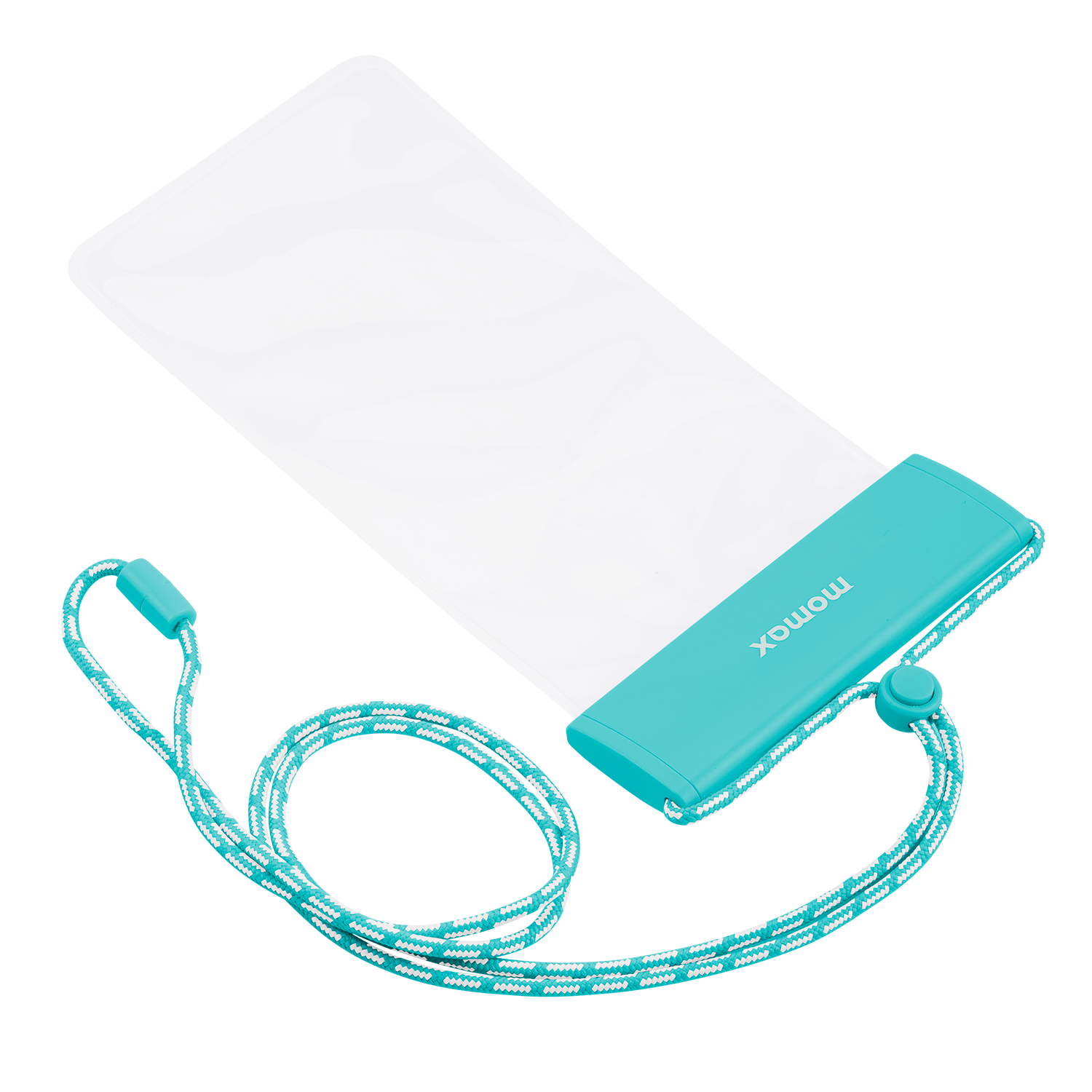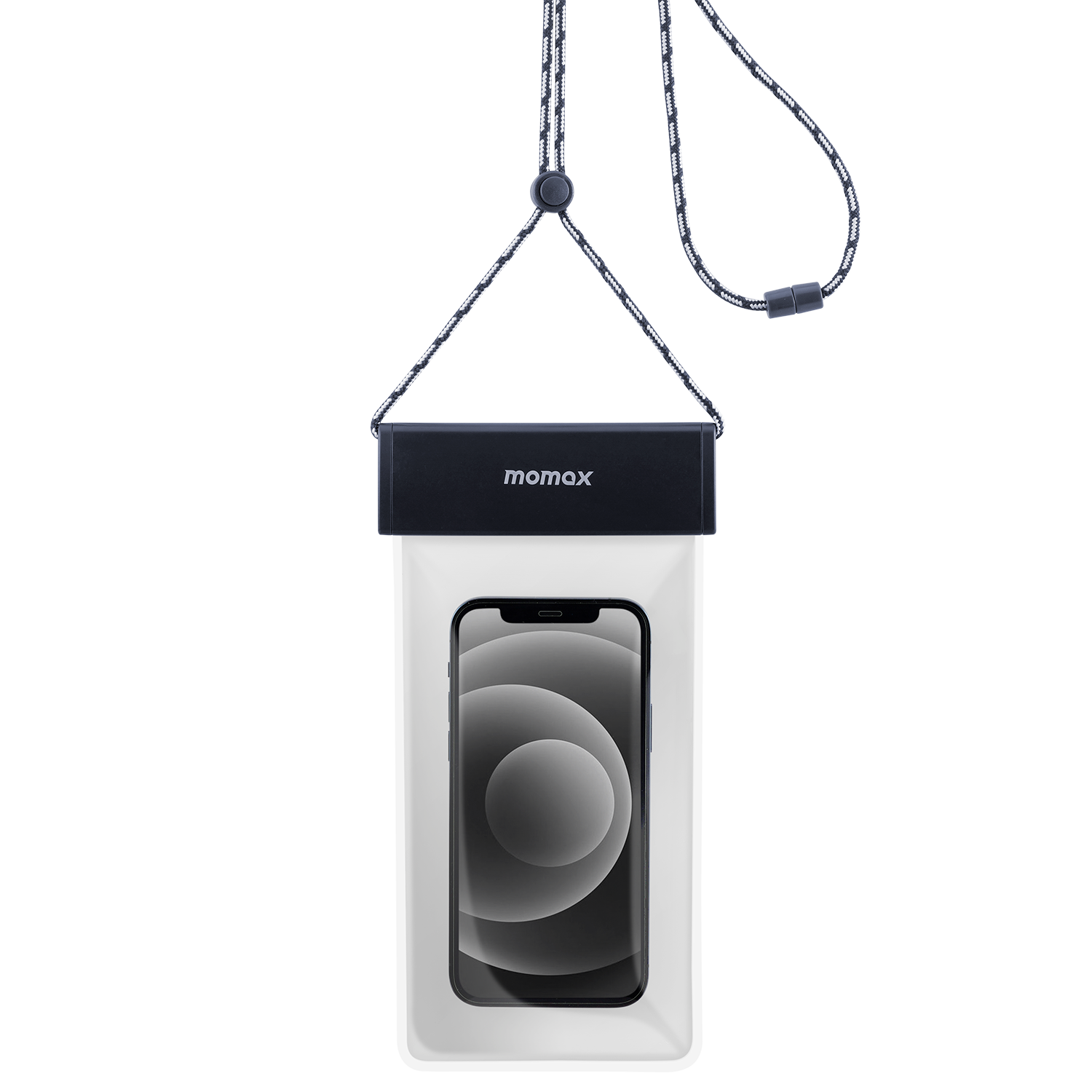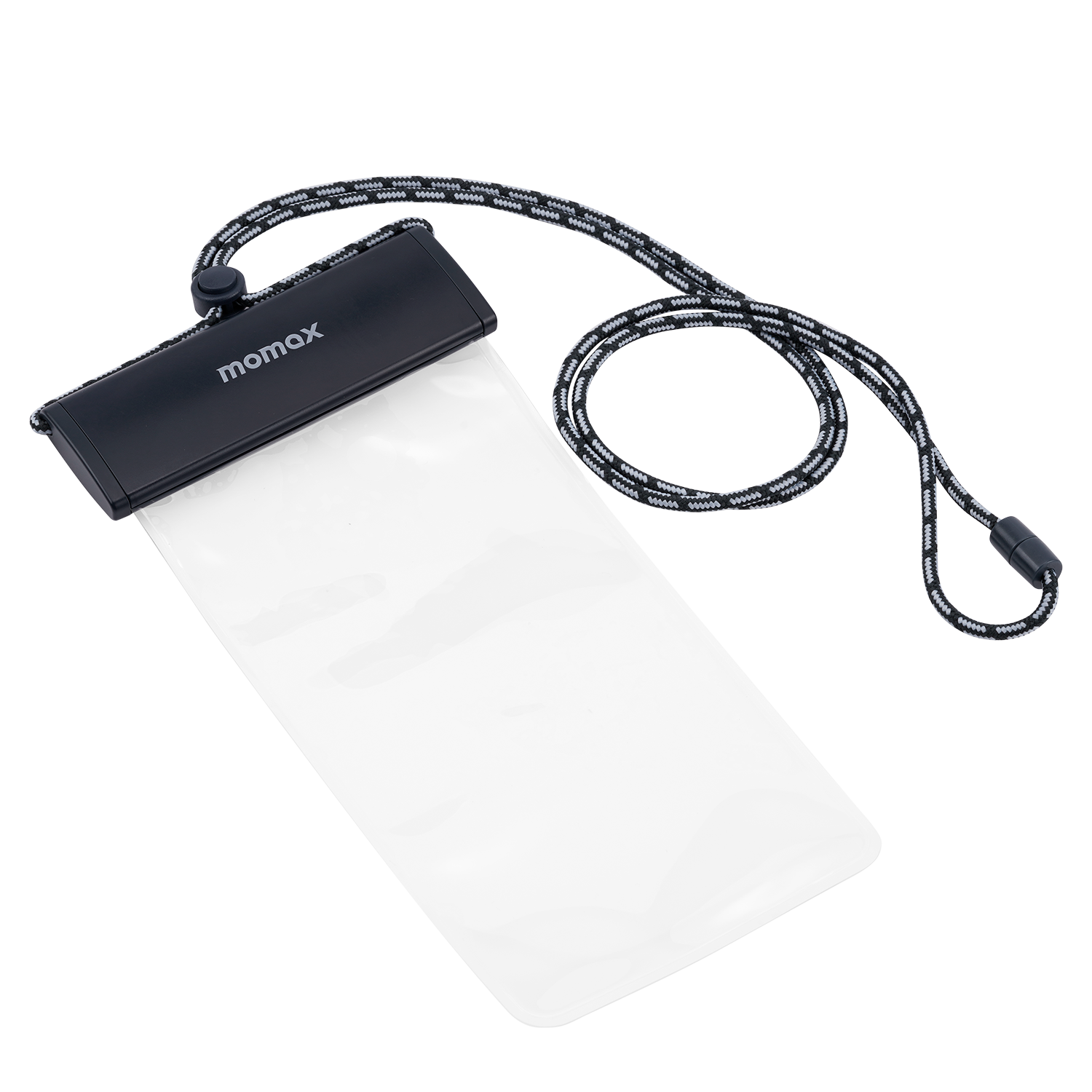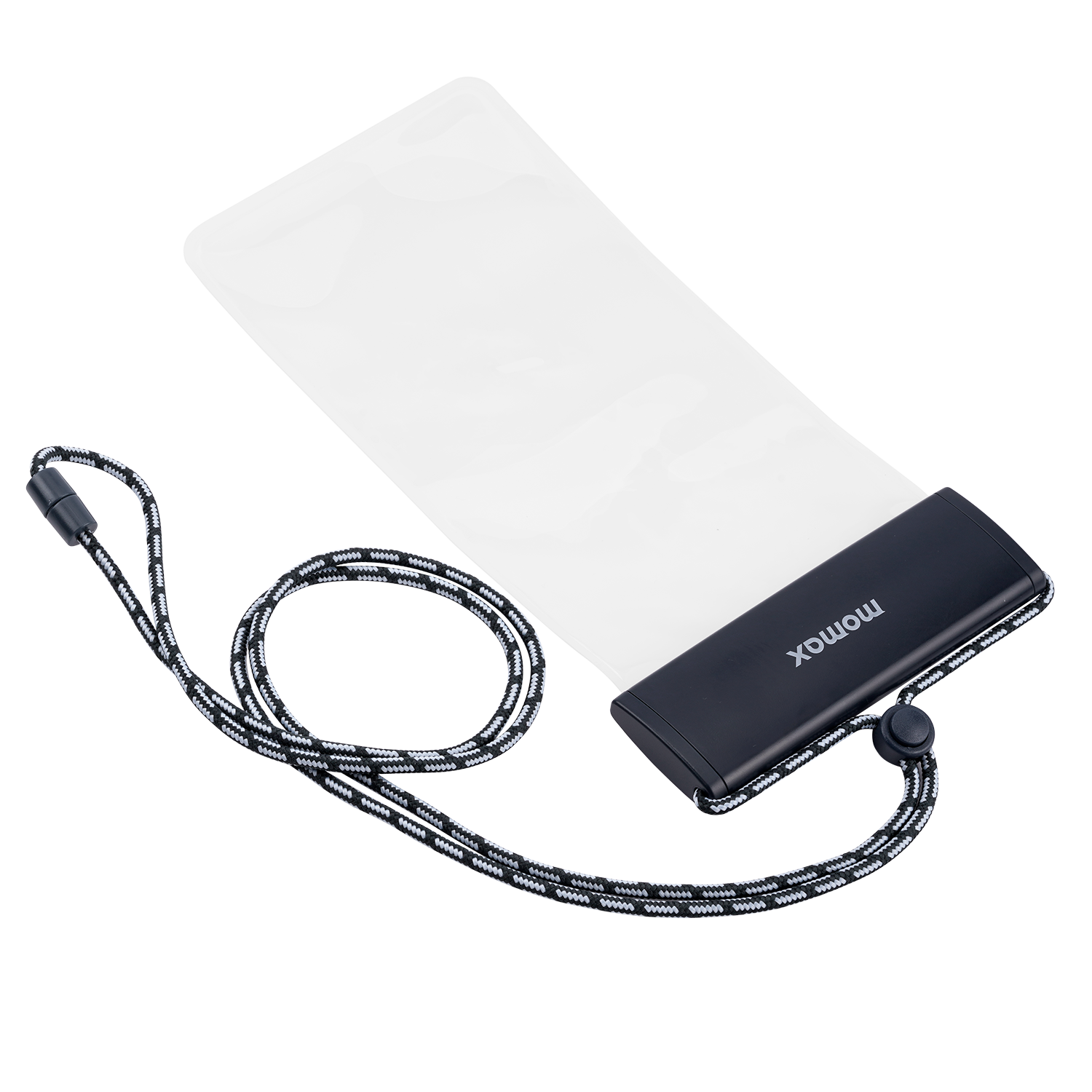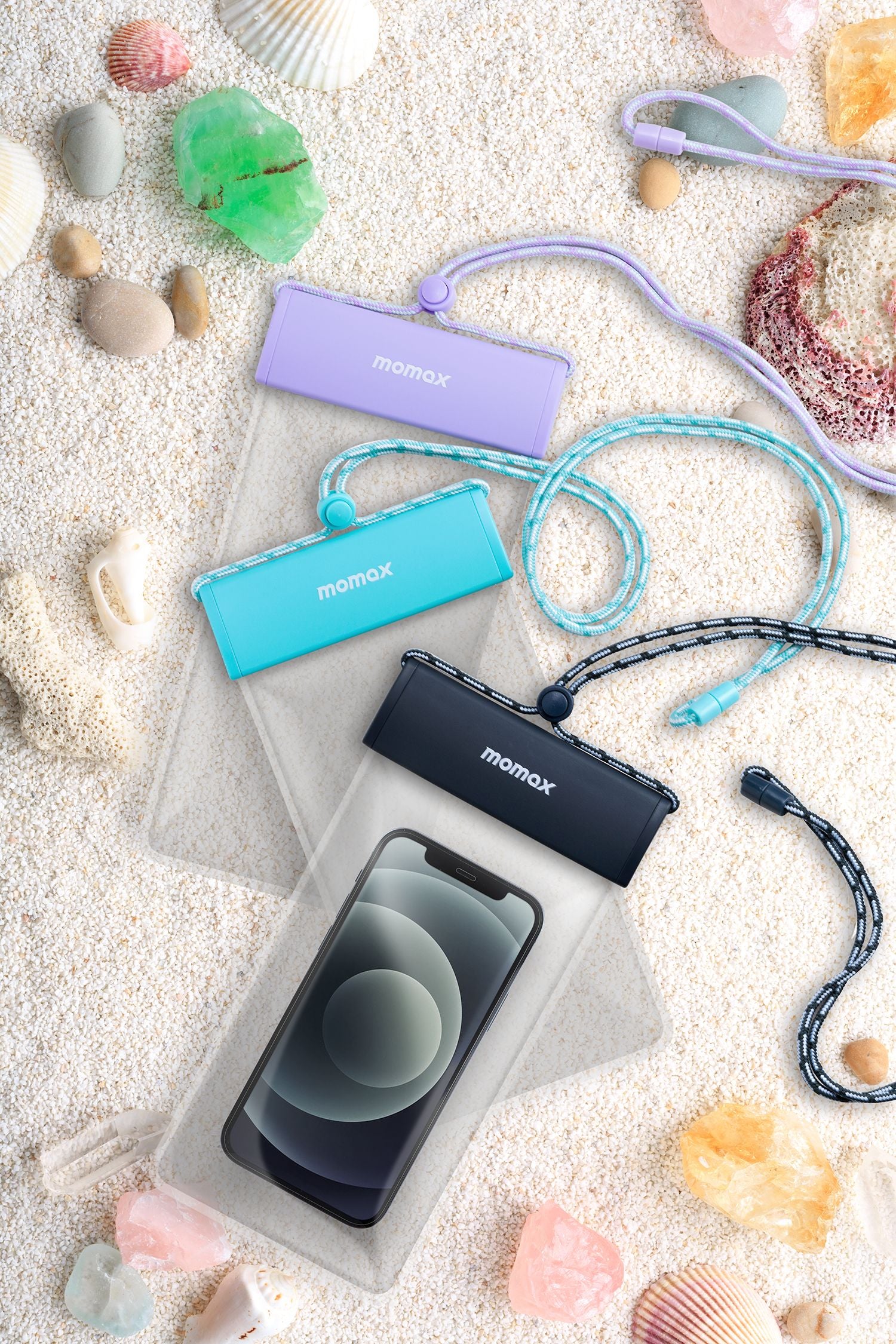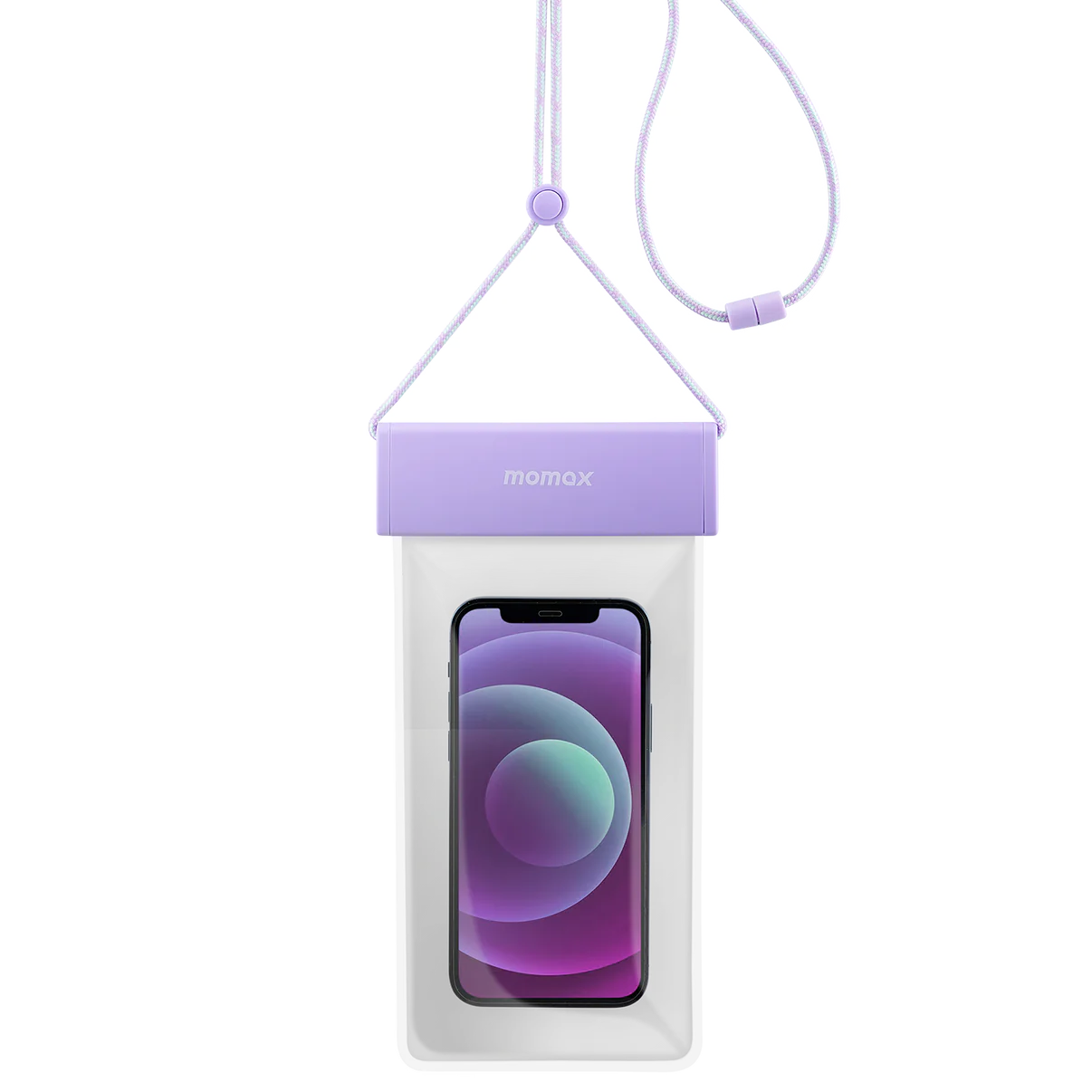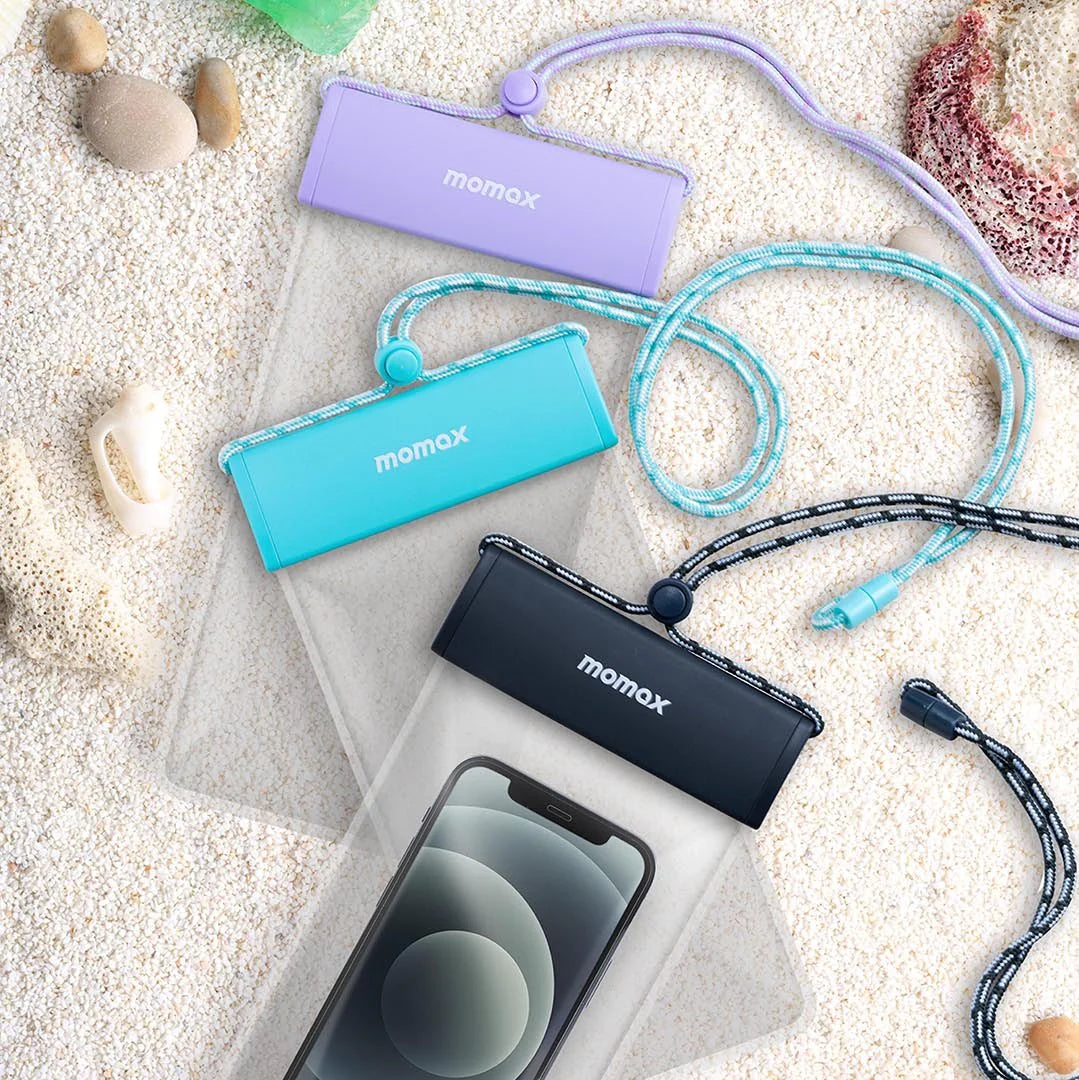 Momax Waterproof Pouch Universal with Neck Strap
---
- Enjoy carefree water activities
IPX8 waterproof rating, can be immersed in the depth of 1 meter.
1. Triple-sealed design, up to IPX8 waterproof level.
2. It can be put into a 7-inch screen size smart phone or other small accessories.
3. Compatible with Face ID and Touch ID.
4. Adjustable lanyard and oblique neck hanging.
5. Easy to use, easy to open and close.
6. The woven pattern lanyard is carefully matched in color, a refreshing choice for summer.
- Material: PC + TPU.
- Size/weight: 230 x 120 x 12mm, 60g.
- Rope length: about 72cm.