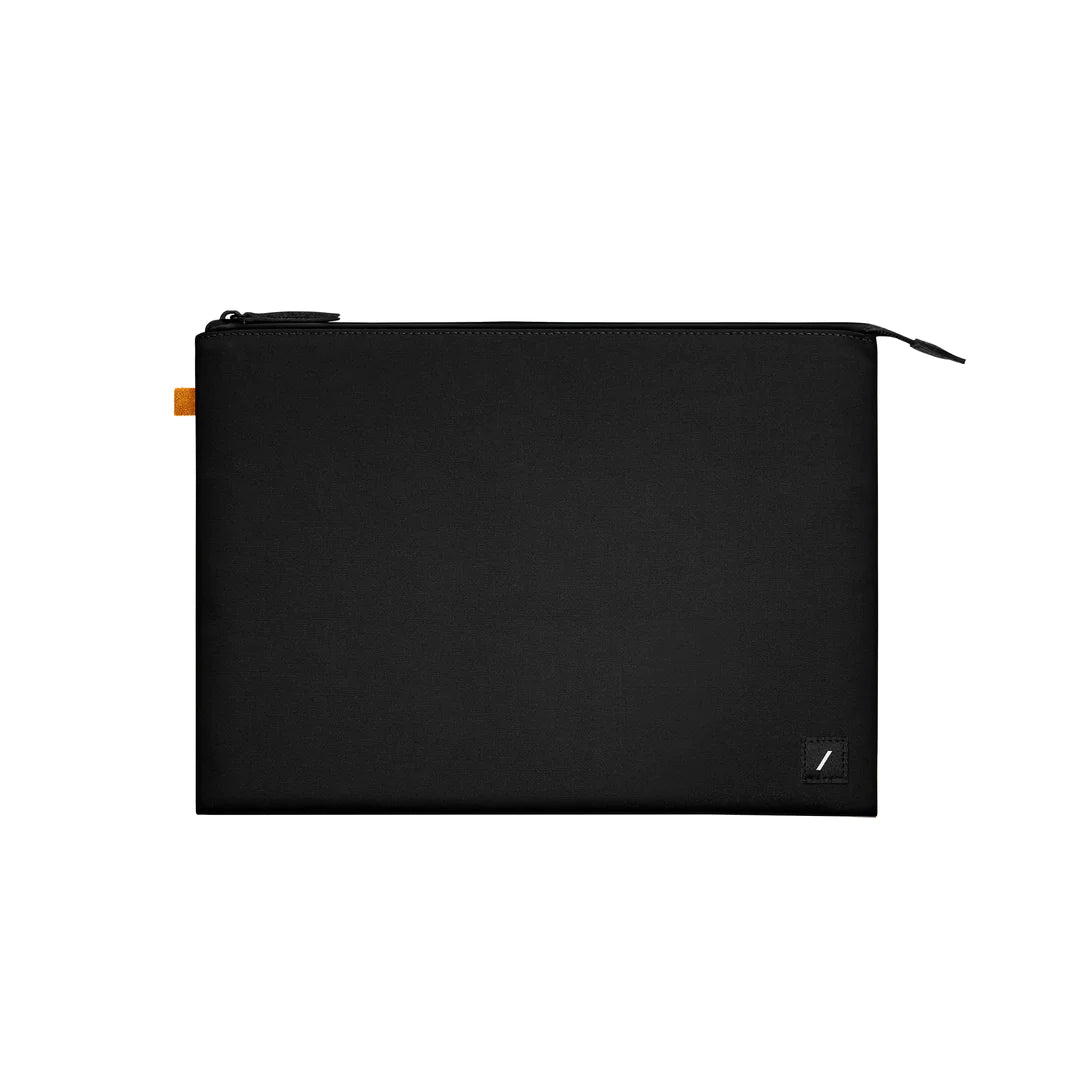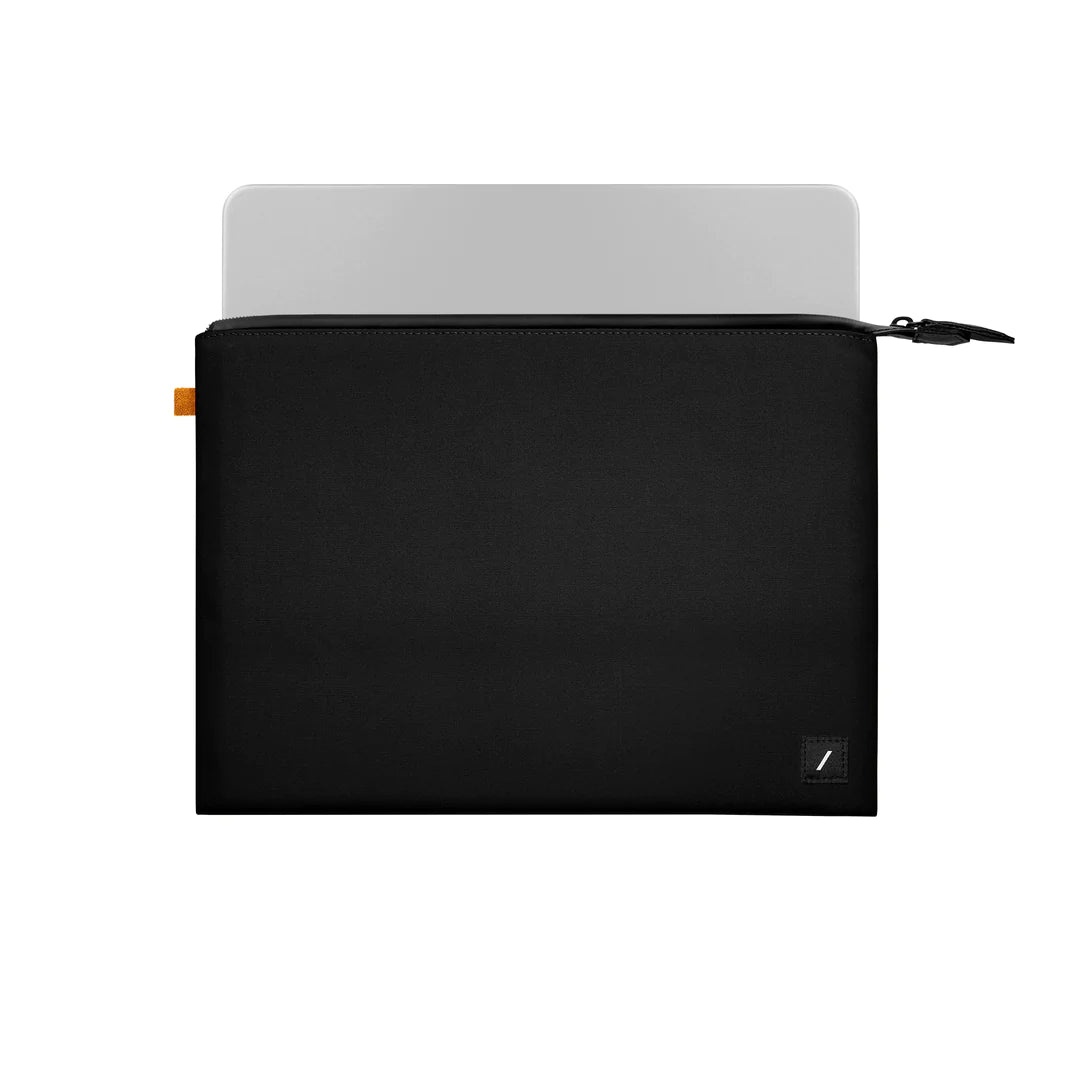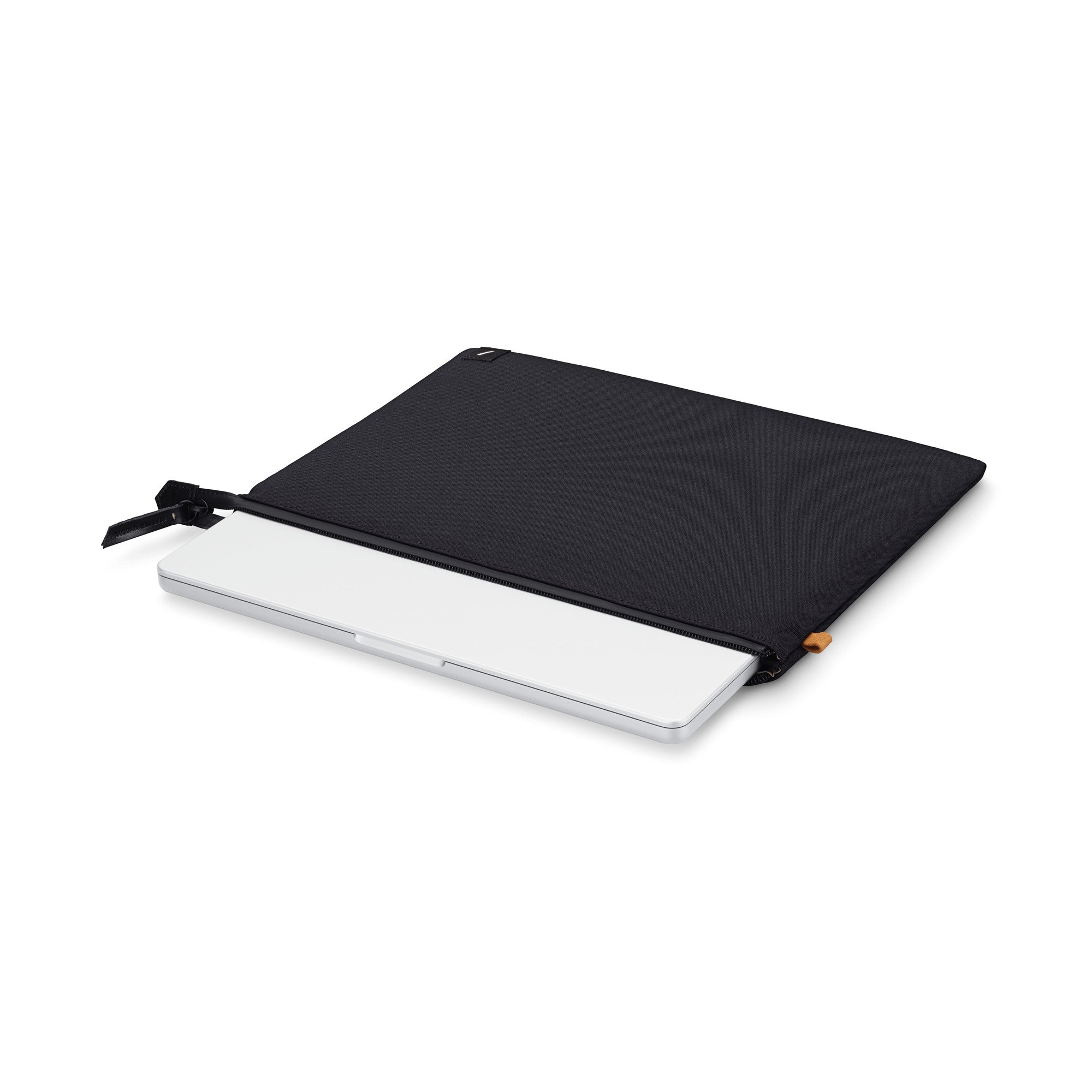 Native Union - Stow Lite Sleeve For MacBook Pro 16 inch Black
---
Refined, form-fitting protection for your MacBook. Dependable protection for your most innovative device, highlighted with a bold color contrast for a simple yet striking addition to your everyday carry.
Everyday protection in sleek, understated style

Crafted with a hard-wearing textile exterior & recycled padded interior* for 360-degree form-fitting protection

Made better for the Earth with 100% recycled polyester (rPET) made from plastic bottles, coated for a water-repellent finish

Leather accents* & zipper* made from recycled materials for considered design & care
*
90% recycled PET foam, 75% recycled bonded leather, 80% recycled PET & 100% recycled nylon zipper
Specification:

Product materials: Recycled Polyester, Recycled Foam(Polyethylene), Recycled Bonded leather, Genuine leather, TPU Coated Zipper
Product Dimensions for 15/16" Sleeve:
Height: 10.43 in / 26.5 cm
Width: 15.16 in / 38.5 cm
Depth: 0.39 in / 1.0 cm
Weight: 10.23 oz / 290 g
FORM AND FUNCTION
Crafted with a hard-wearing resistant textile exterior and a recycled padded interior to shield against wear and tear, finished with a water-repellent zipper and canvas coating for extra care. W.F.A refreshes lightweight protection with minimalist design and bold color contrasts, to enhance everyday protection in simple yet striking style.
PLANET POSITIVE CARRY
Our most eco-friendly range yet. A collection testament to our commitment to living sustainably and growing responsibly, W.F.A is crafted with recycled materials for carry that's better for both you and the Earth. From recycled canvas to bonded leather, unlock a more sustainable carry option that's just as long lasting.
LEATHER, BUT BETTER
Creating for this modern era of working, we infused classic accents to refine life with our devices. Our use of leather has always been a key part of our design philosophy, a stamp of quality and long-lasting design. This time, the embossed zipper, exterior tag, and W.F.A patch are made of bonded leather scraps to also embody our dedication to sustainability.