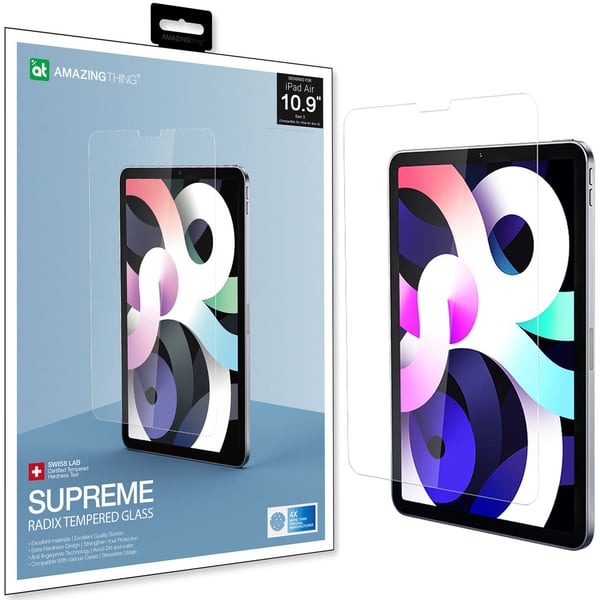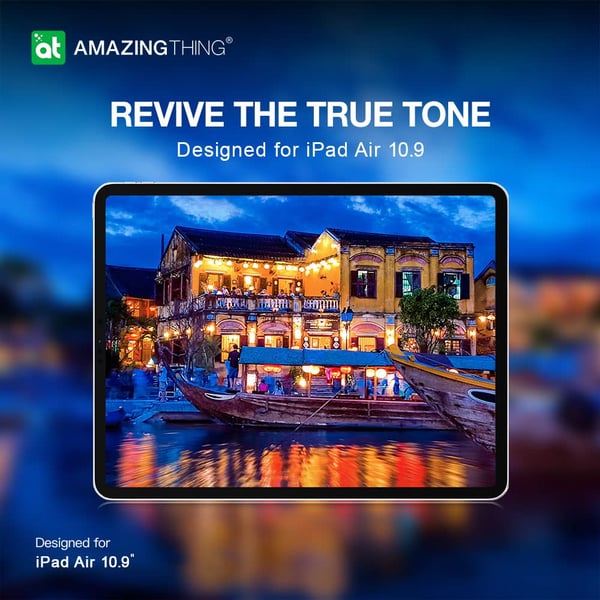 AMAZINGthing IPAD AIR 10.9 2022 2.5D FULLY COVERED RADIX CLEAR GLASS
---
HD High Transparency
Extreme Quality Screen With the pure and clear design technology, giving the users the superior HD clarity visual experience like the native screen.
Anti-fingerprint Plating | Waterproof and Antifouling
With the upgraded stronger coating, the screen is protected from fingerprints and water, staying clean and clear all the time.
Tempered Anti-explosion | Impeccable for Everyone
Hard coated and made with tempered glass, easily to protect from screen explosion, scratches and scuffs from the outside.
Antibacterial Technology certified by SGS
This certified Radix Glass can inhibit the growth of degrading bacteria effectively. It helps maintain a cleaner, fresher, and more durable glass for its expected lifetime.