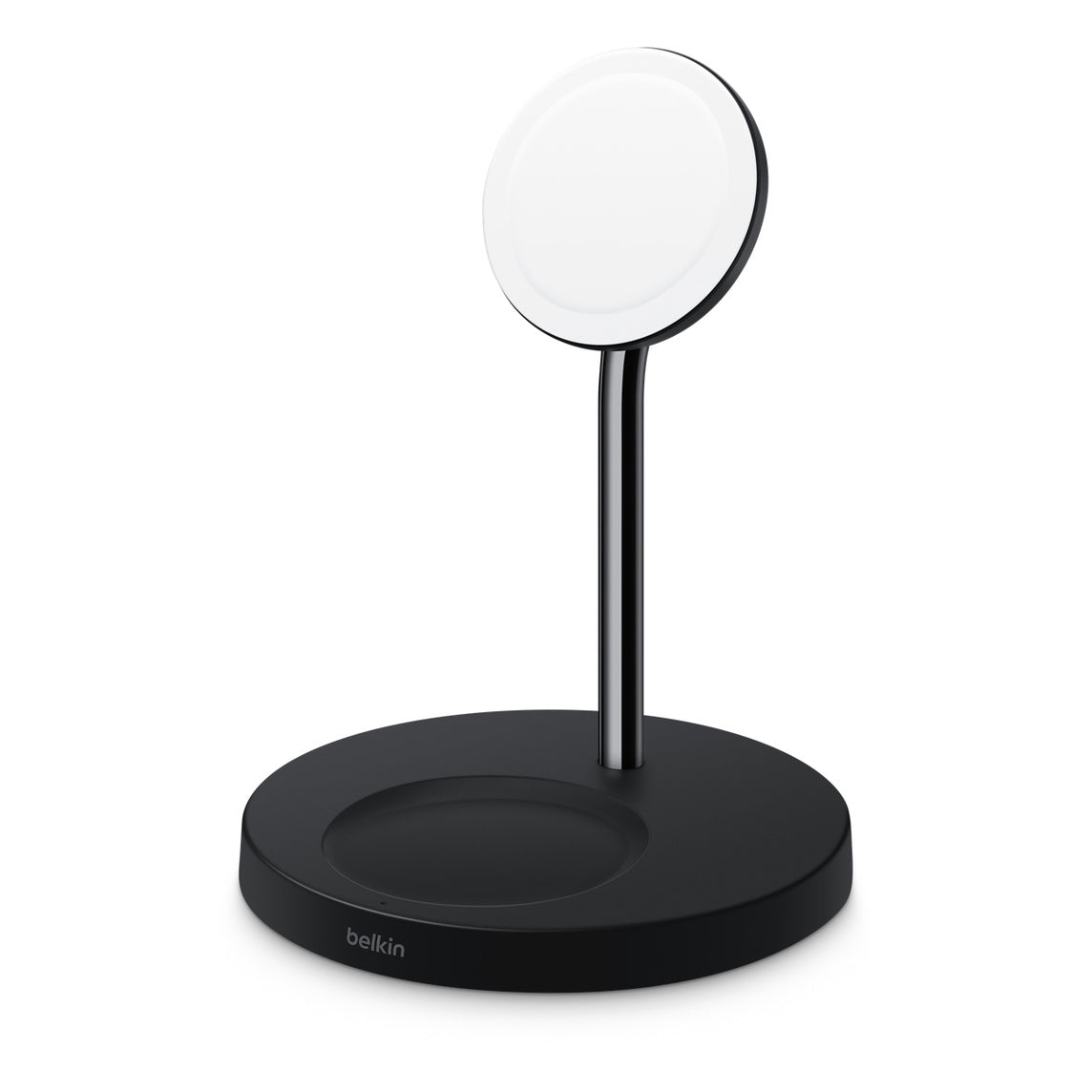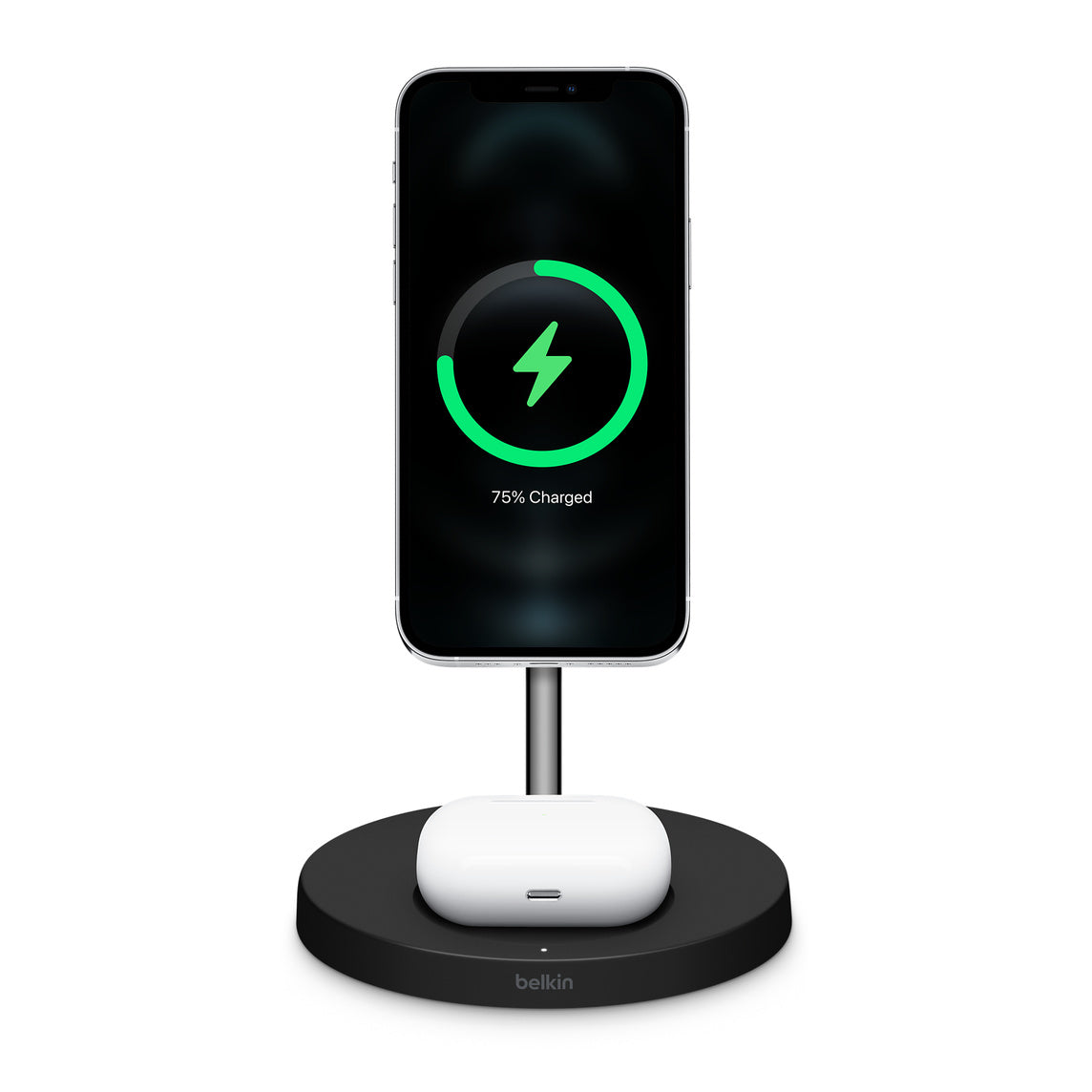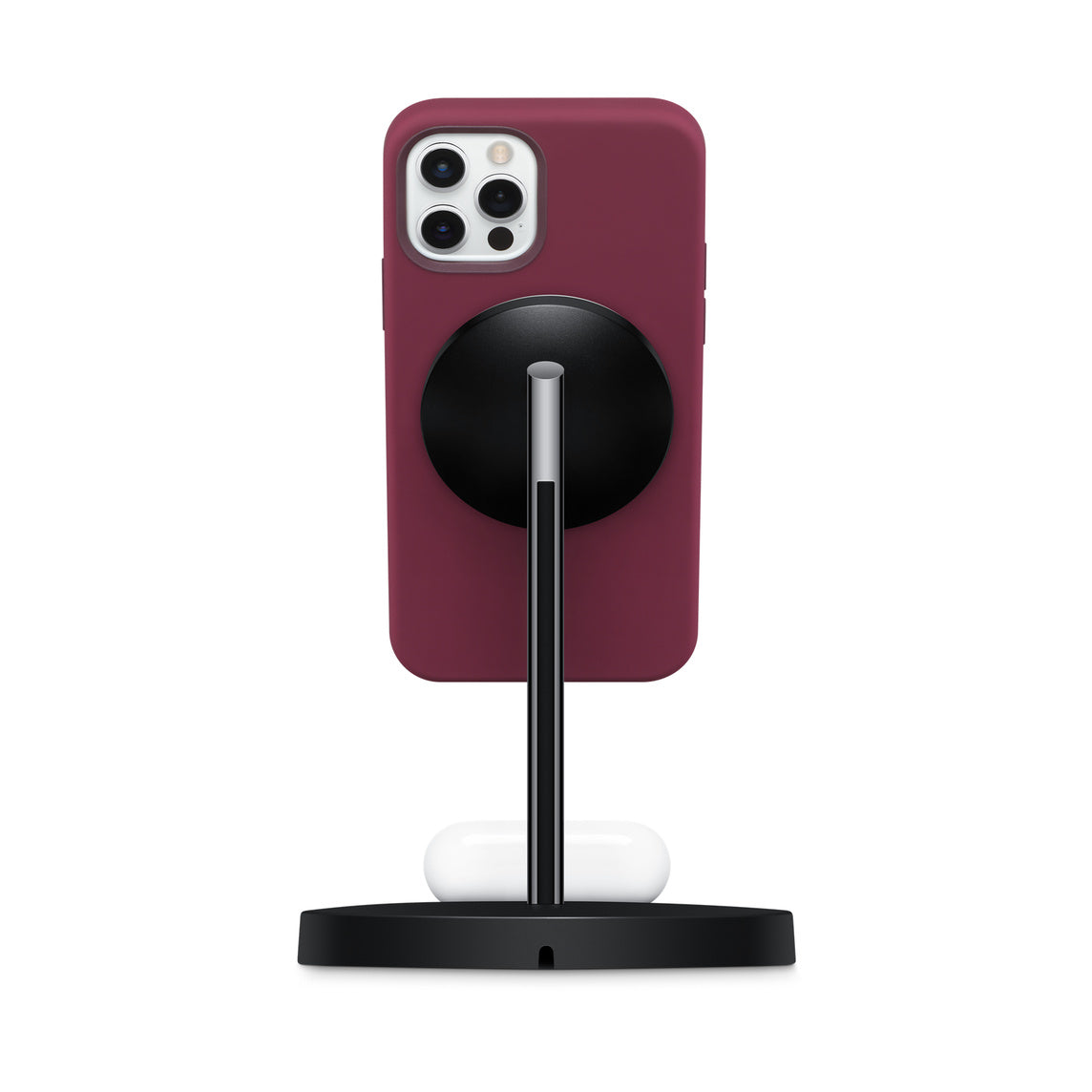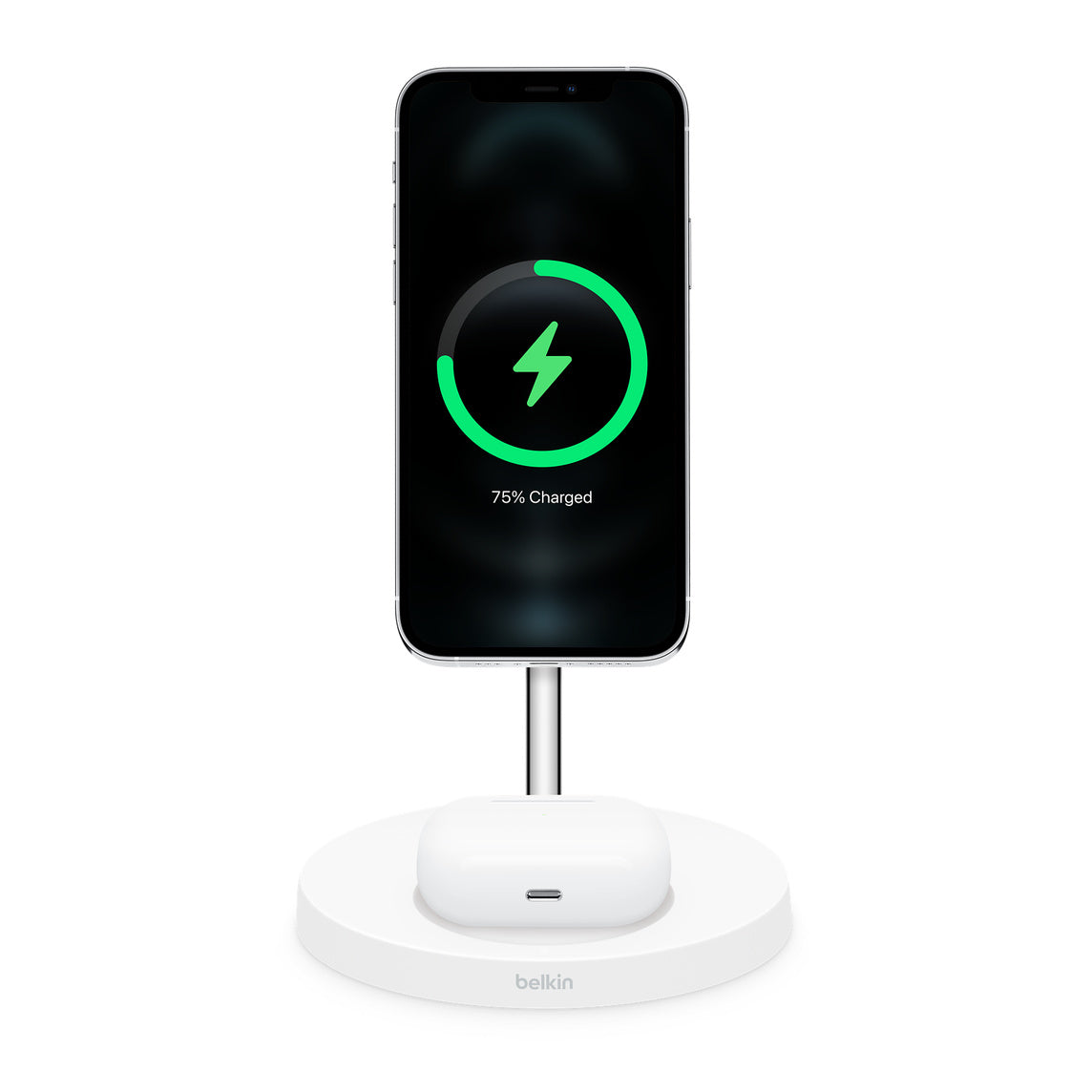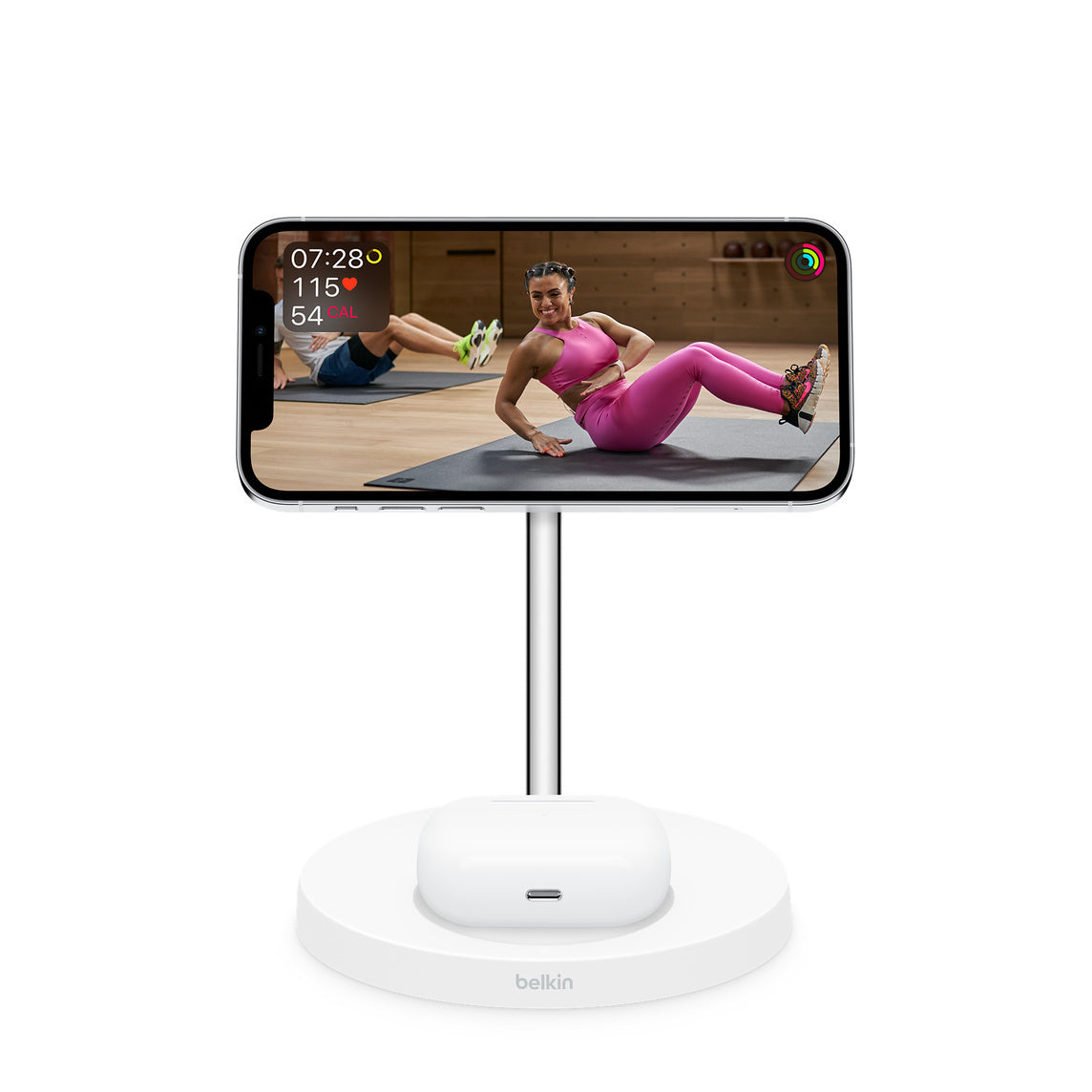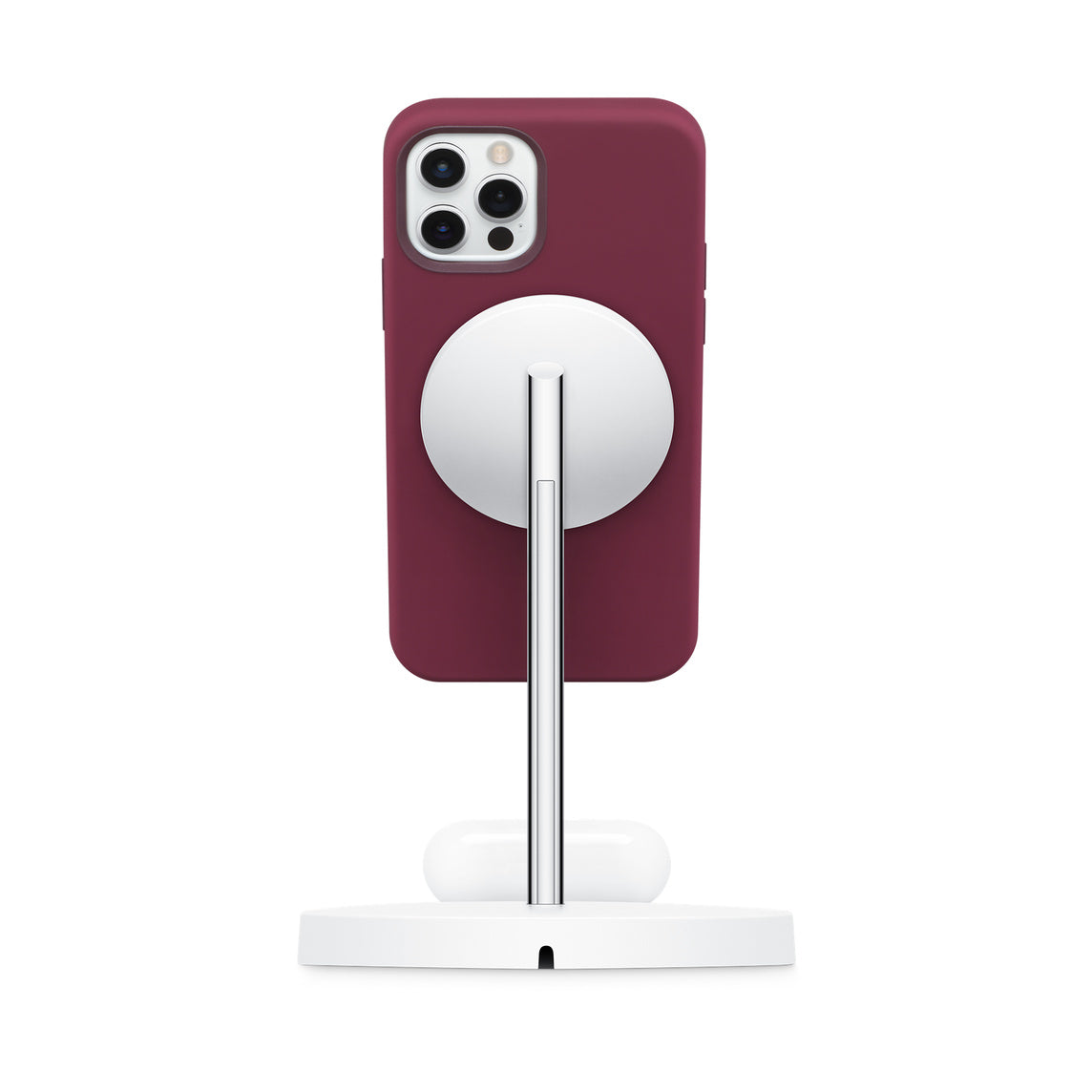 Belkin BoostCharge Pro MagSafe 2-in-1 with 15W Wireless Charger Stand
---
The Belkin BOOST↑CHARGE™ PRO 2-in-1 Wireless Charger Stand with MagSafe simplifies your charging experience. This convenient solution delivers the fastest possible charge (up to 15W) to your new iPhone 12. Leveraging the power of MagSafe technology, simply place your iPhone 12 on the charging stand for a secure, aligned connection in portrait or landscape mode. And to complete your charging solution, you can place your AirPods on the Qi wireless charging base below.
Made for MagSafe
Leveraging the new MagSafe technology for iPhone 12, you get seamless alignment and fast wireless charging every time for the easiest way to charge yet. The secure connection keeps your iPhone safely in place, even when your group text has it buzzing nonstop.
Ultra-Fast Wireless Charging
Delivering up to 15W, you can get a charge while getting ready in the morning or between meetings. And you can charge your iPhone 12 and AirPods at the same time. There's the MagSafe wireless stand which charges up to 15W for iPhone 12 and a Qi pad to wirelessly charge your AirPods.
Compatible with Official MagSafe Cases
The BOOST↑CHARGE™ PRO 2-in-1 Wireless Charger Stand works with official MagSafe cases. Just set your iPhone, case and all, against the magnetic surface.