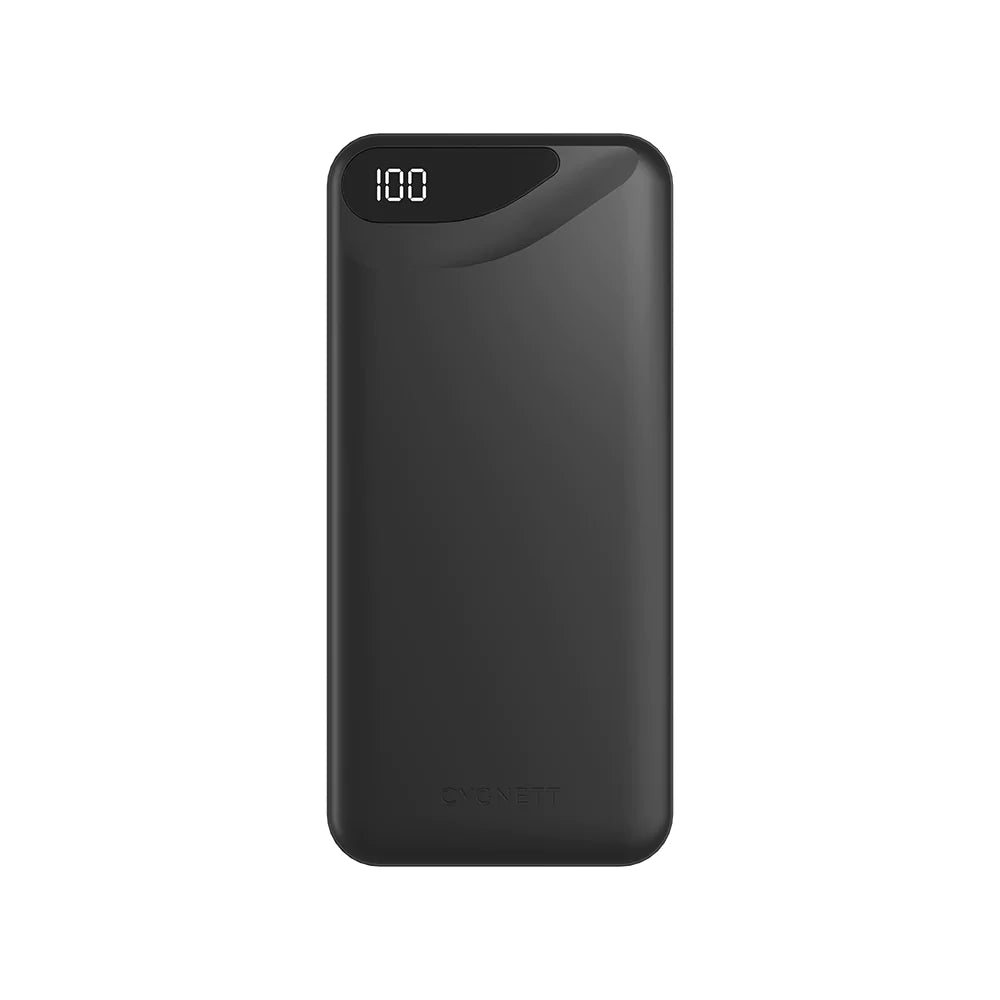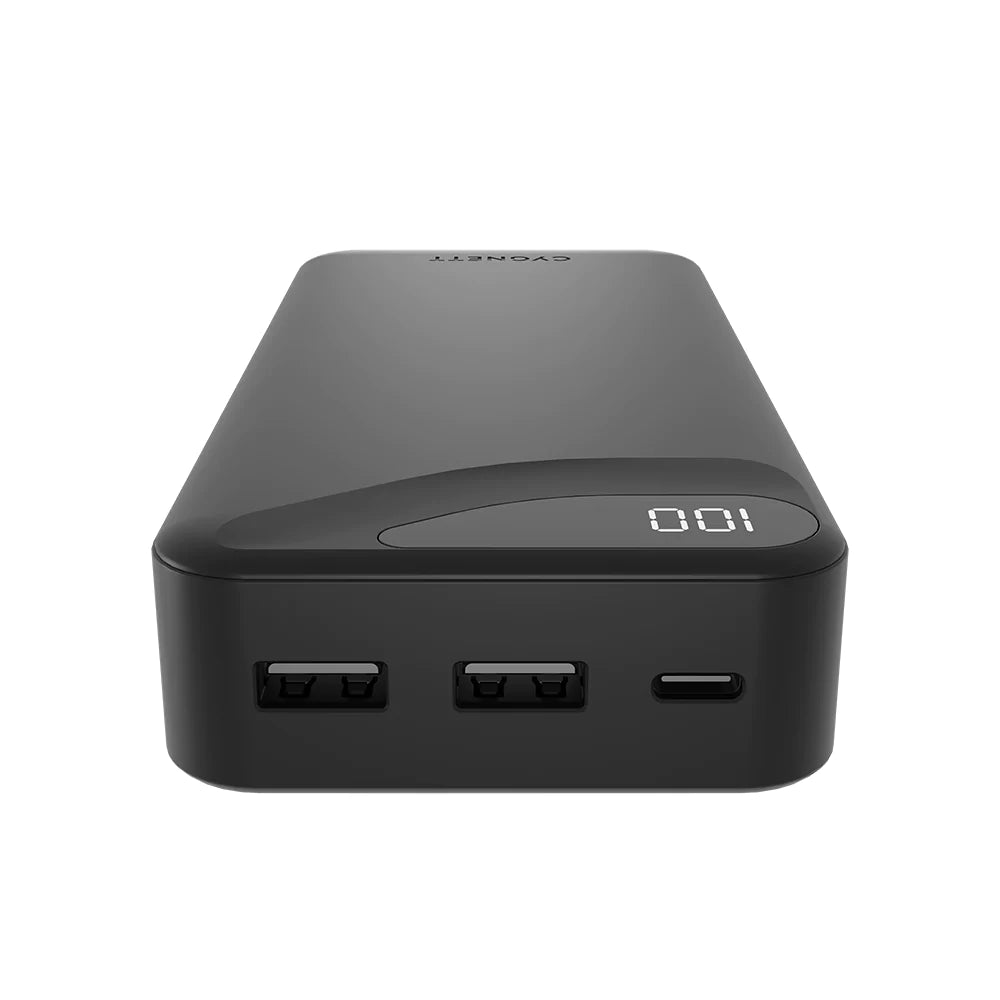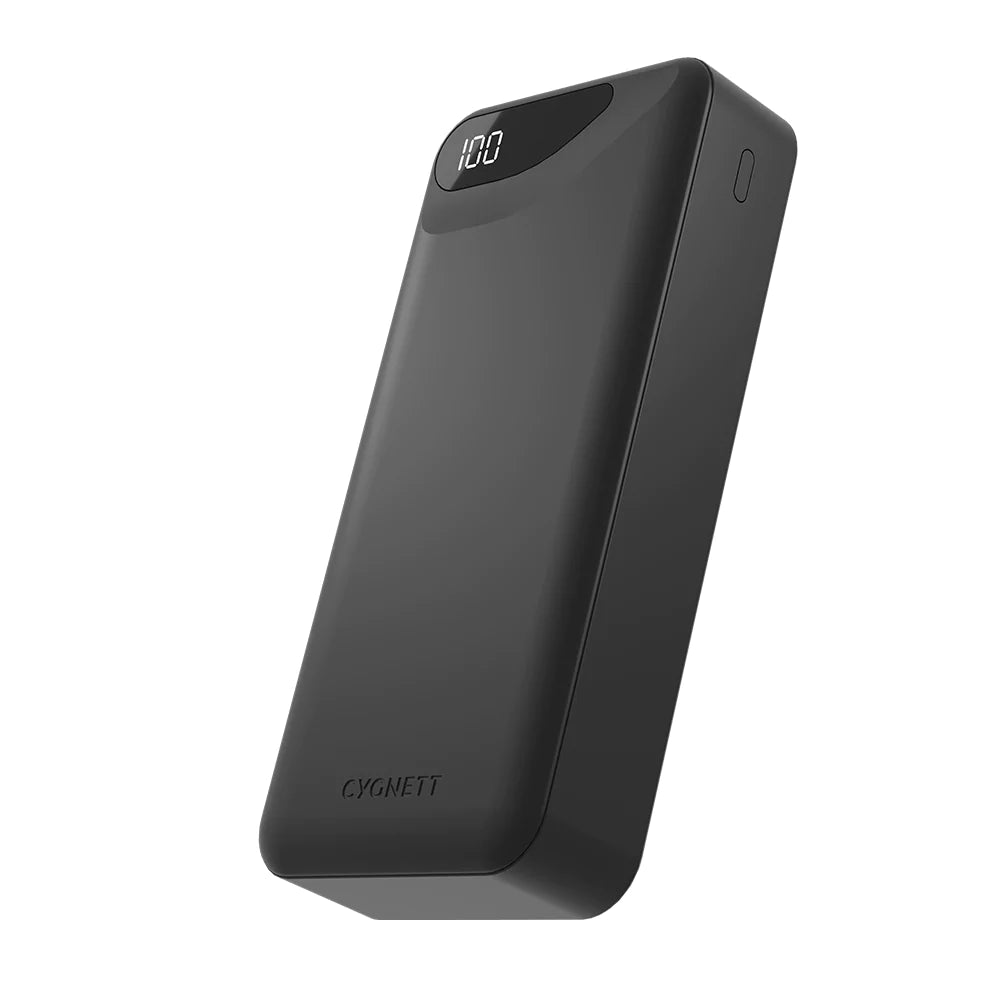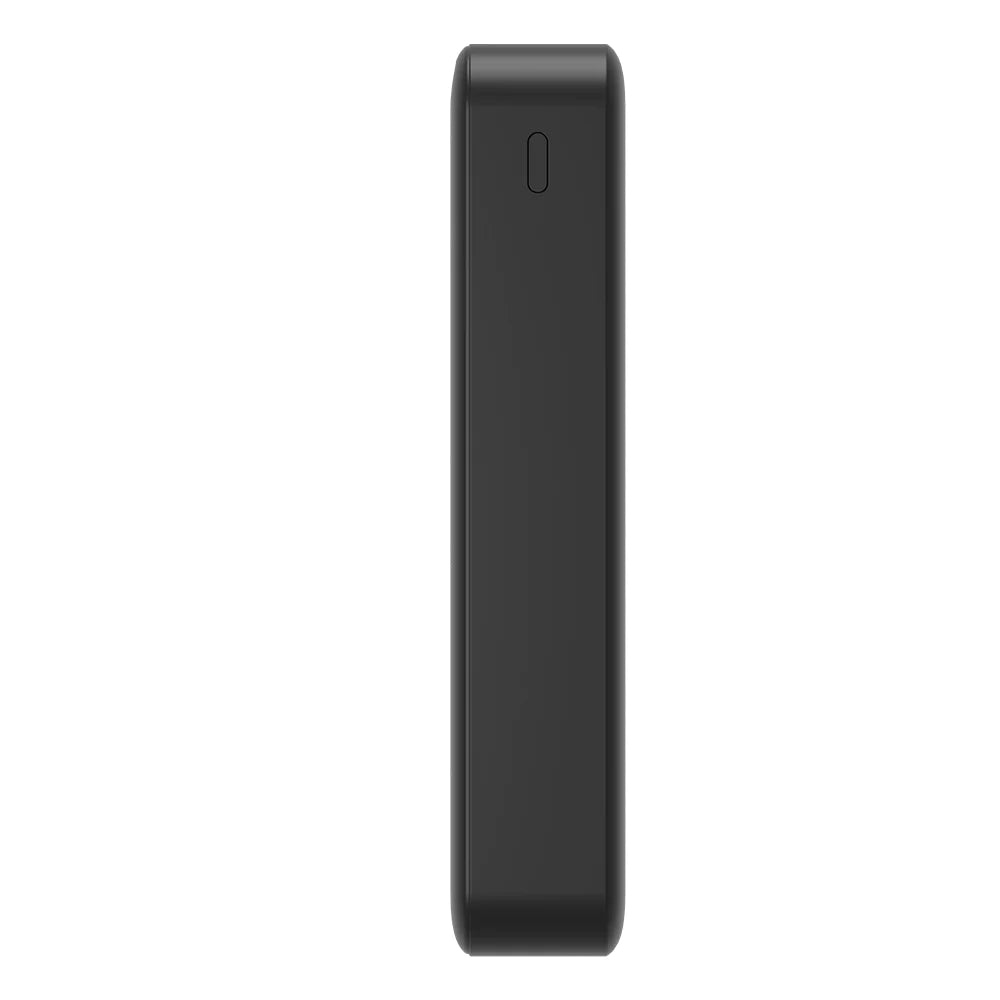 Cygnett ChargeUp Boost Gen3 20K PowerBank•Black
---
The ChargeUp Boost 3 20K immediately charges your smartphone when you need it most. No reason to panic when your battery is about to die the ChargeUp Boost 3 20K has enough juice to restore your phone battery back to 100%, not just once, but up to 5.2 times. The ChargeUp Boost 3 20K can be used to power multiple USB devices, such as phones, tablets, smart watches, cameras, headphones and drones.
Charge your devices quickly
Quickly and safely charge your favourite devices, including smartphones, headphones, smart watches, fitness bands and more. This power bank includes 1 x USB-C charging port cable of 3A 15W fast charging, as well as 2 additional USB-A ports.
Charge 3 Devices
Charge three devices simultaneously on the go, including a 3A fast-charging USB-C port
•    Output 1: USB-C (15W)
•    Output 2: USB-A (12W)
•    Output 3: USB-A (12W)
Digital display
The digital display lets you know exactly how much charging power is left on the power bank. Also handy when recharging the power bank so you can see when the power bank is back to 100%.