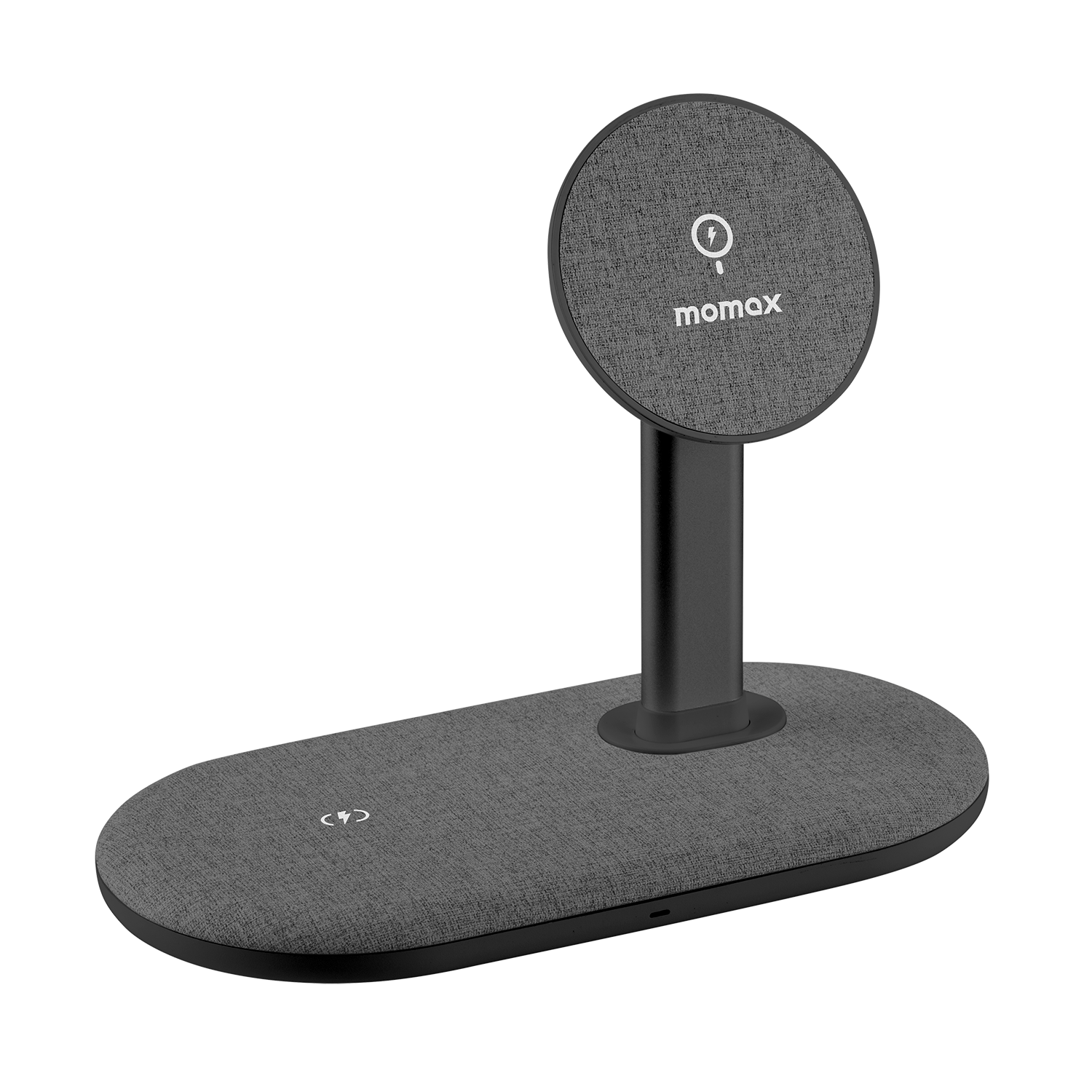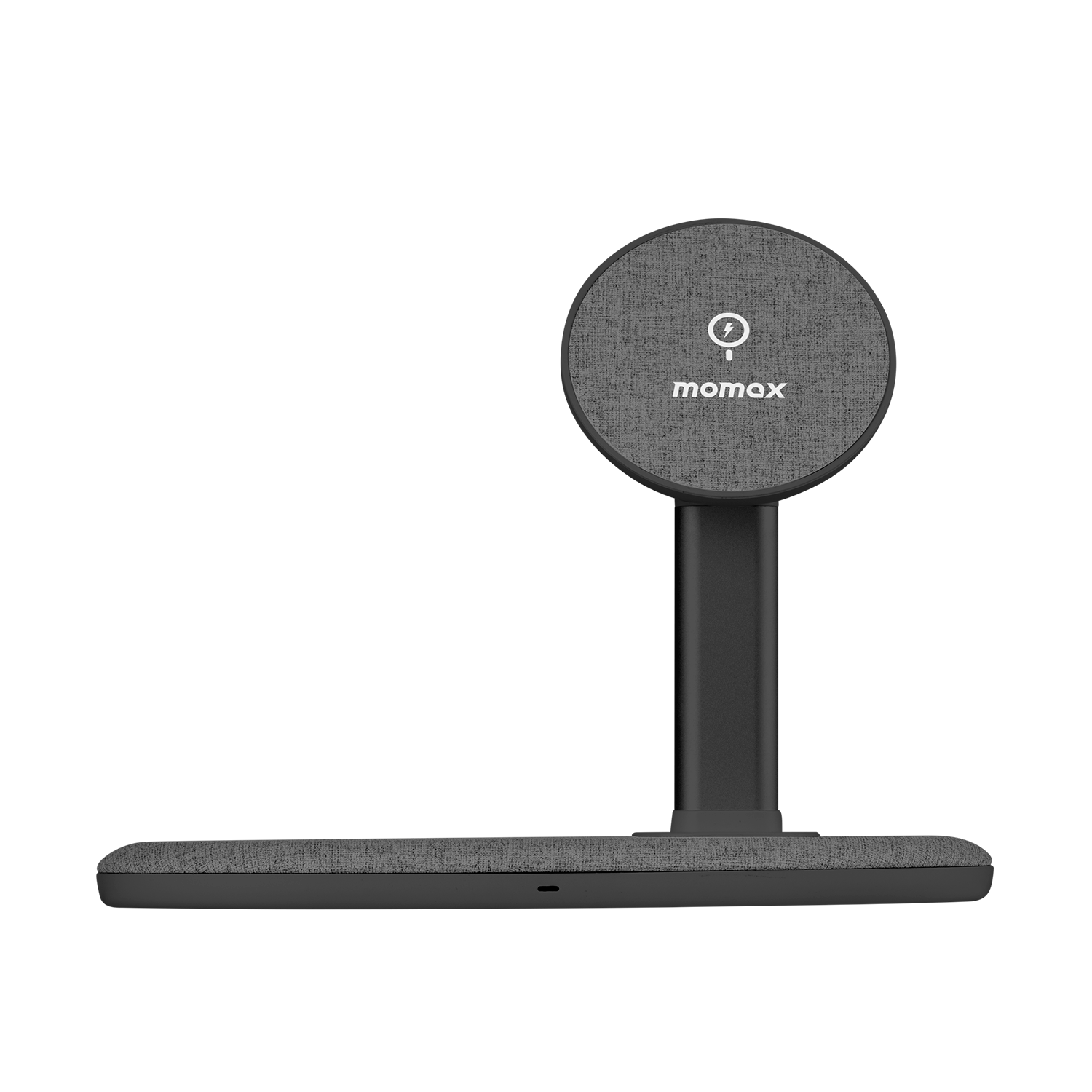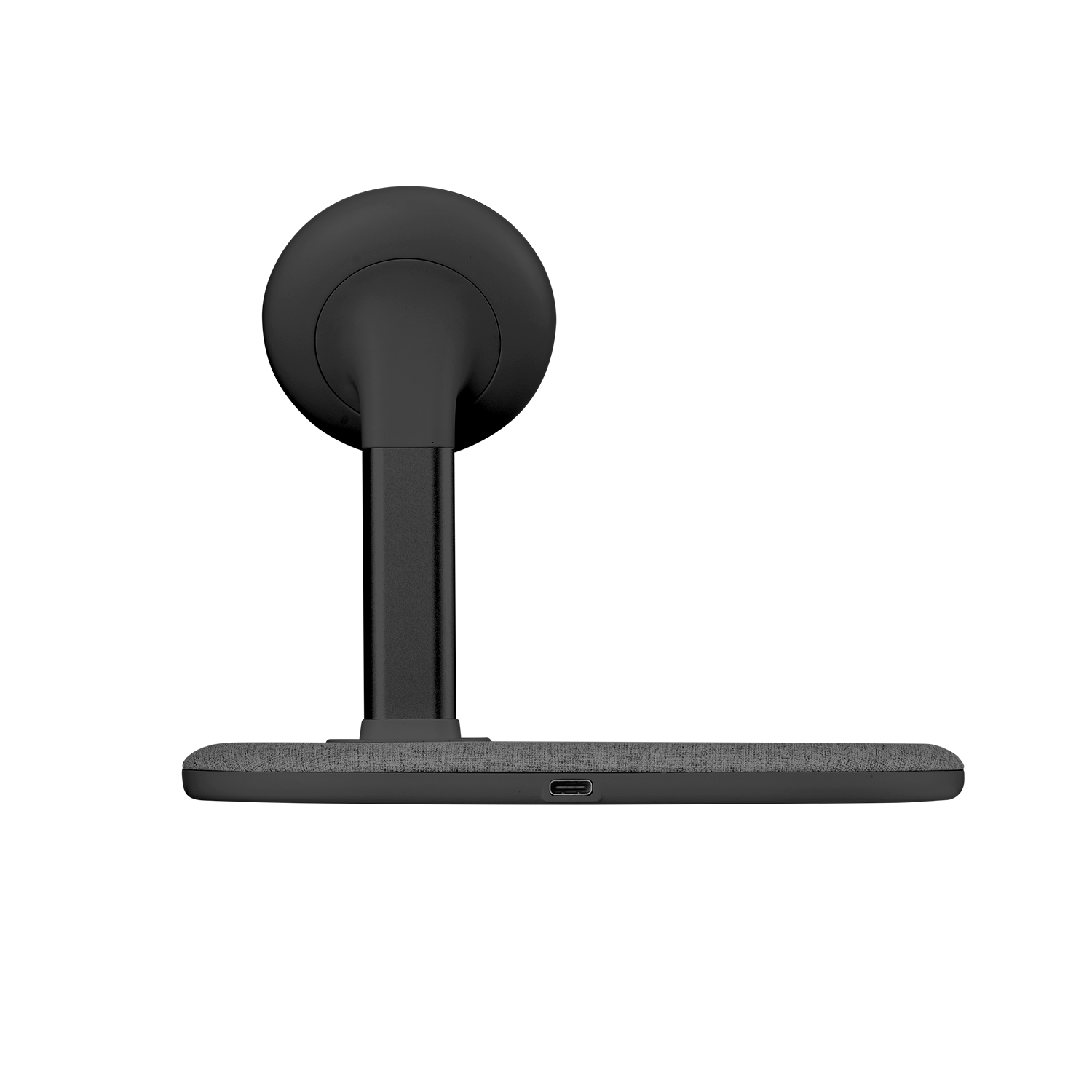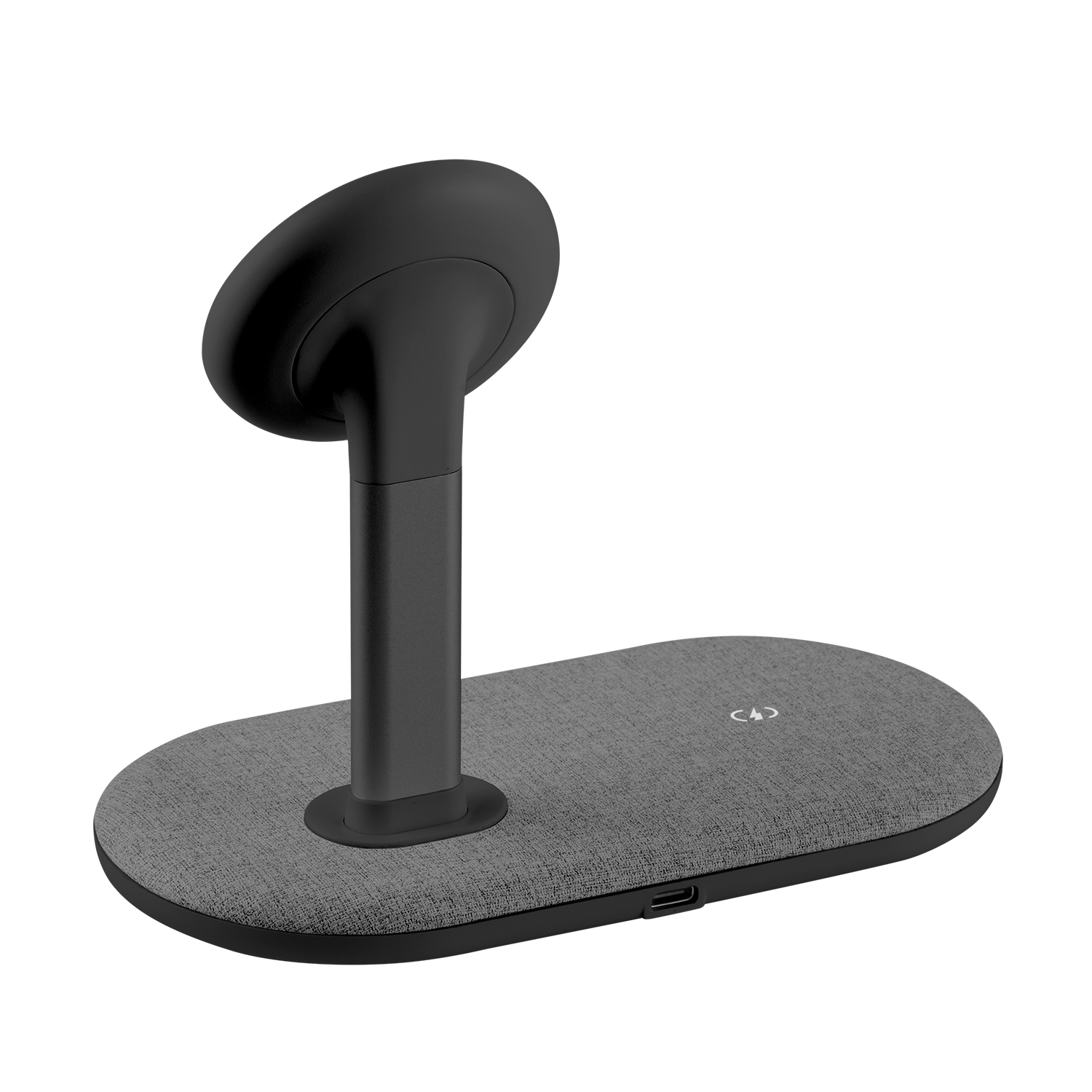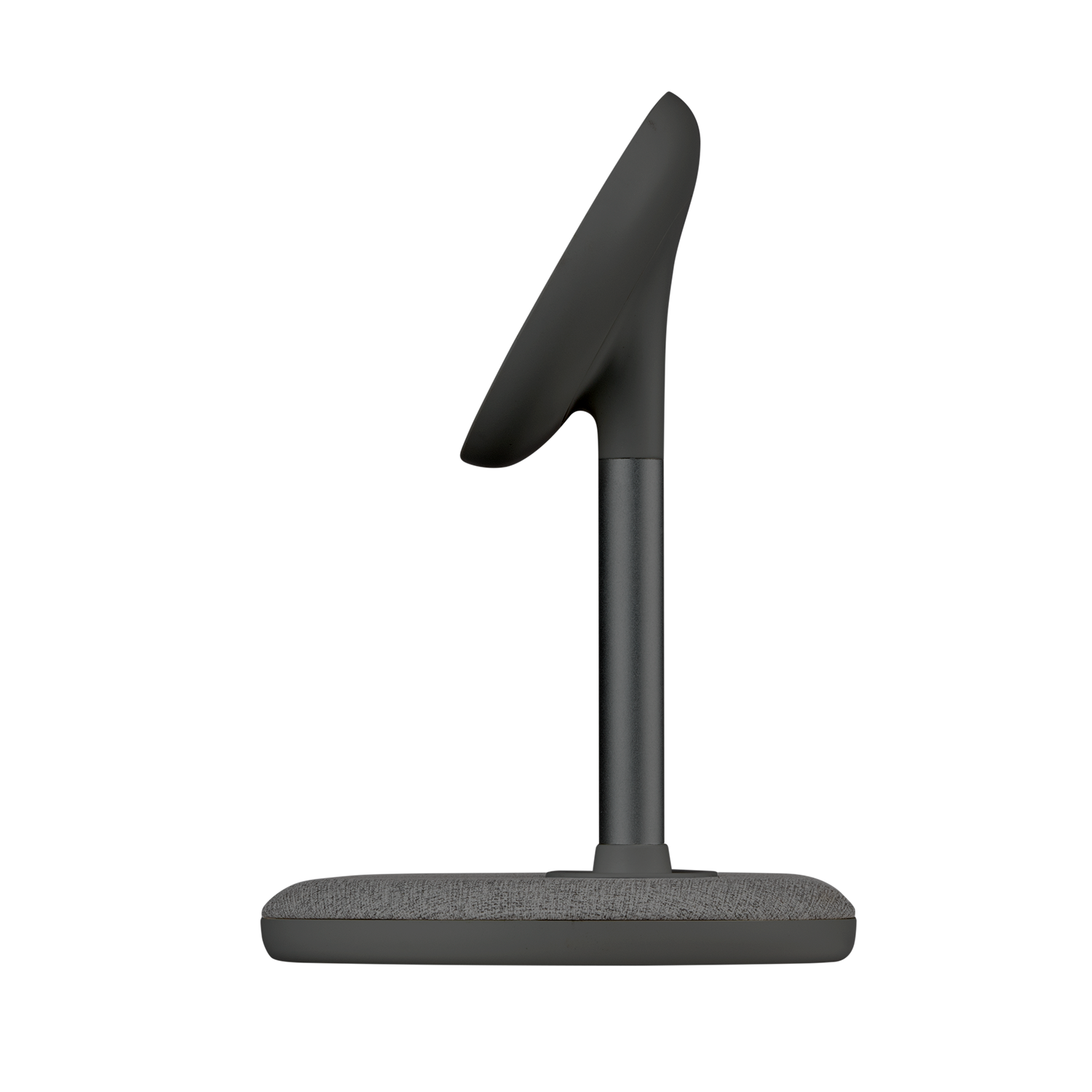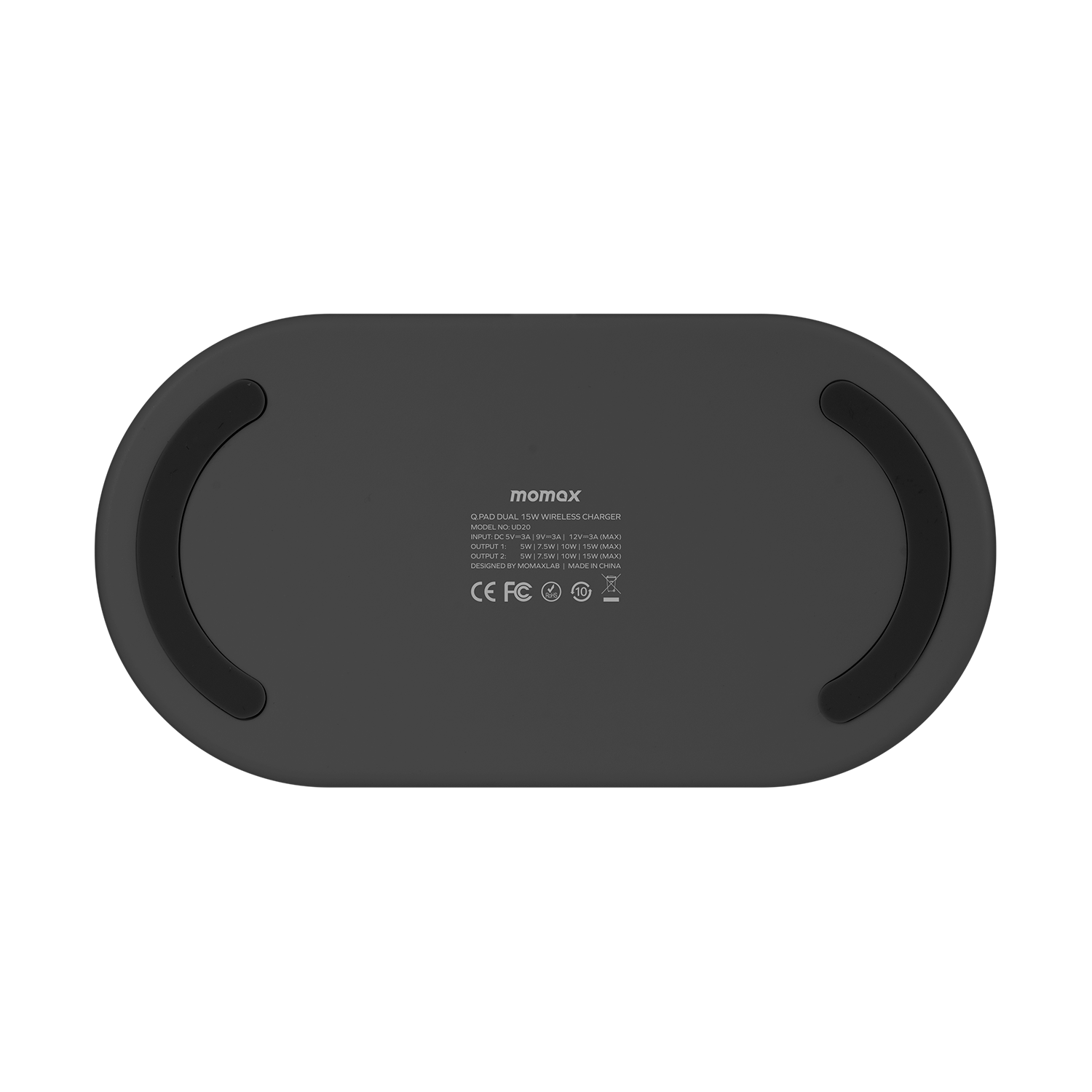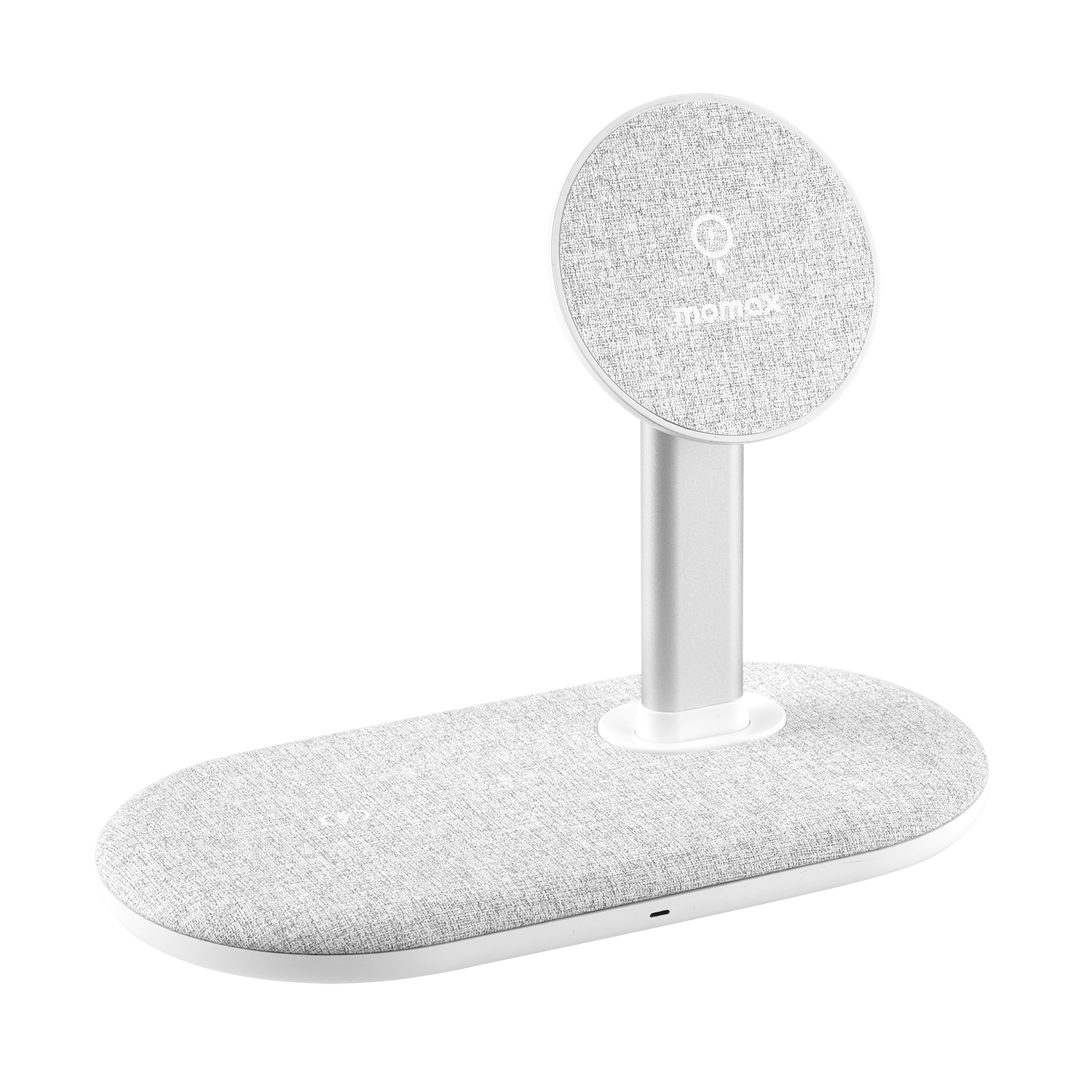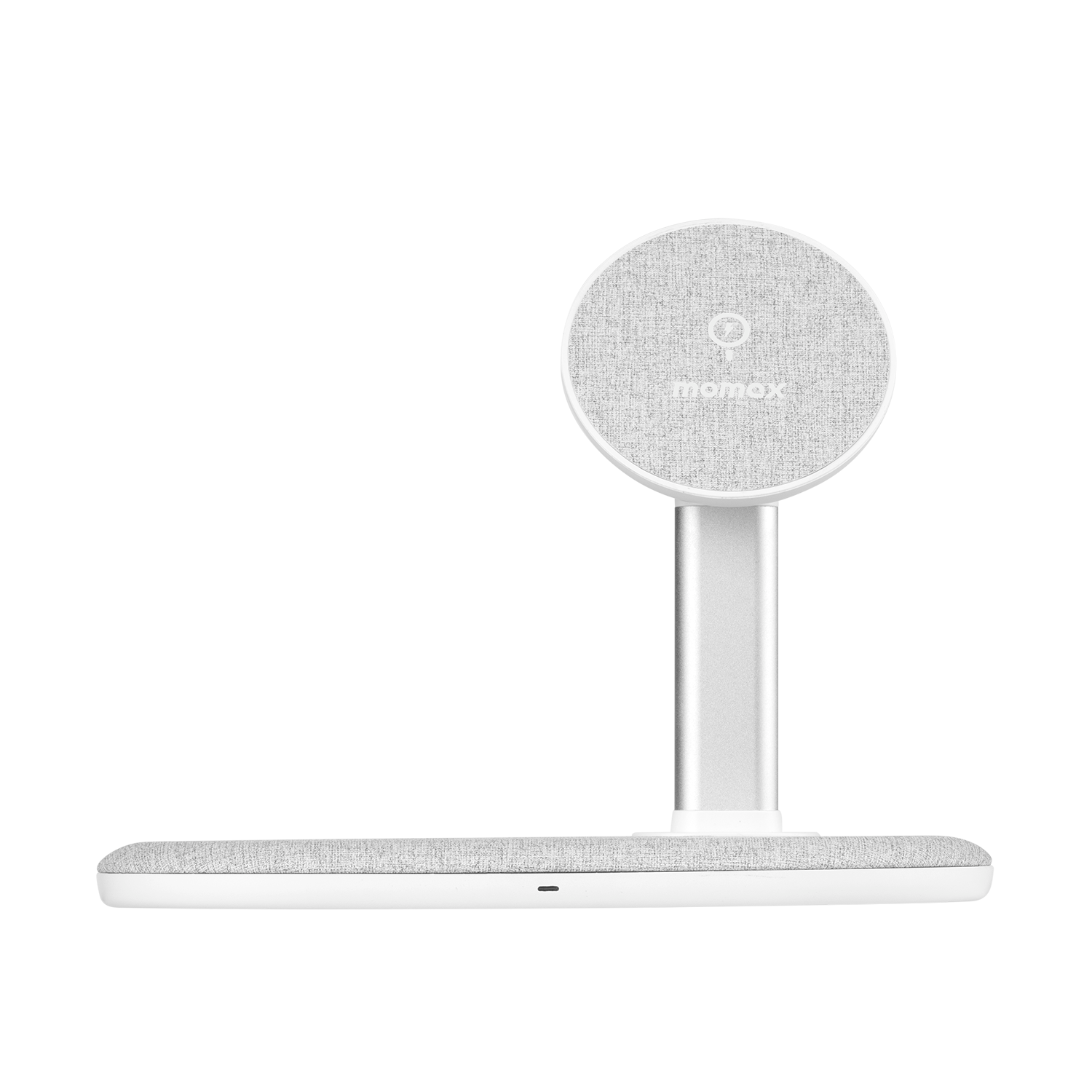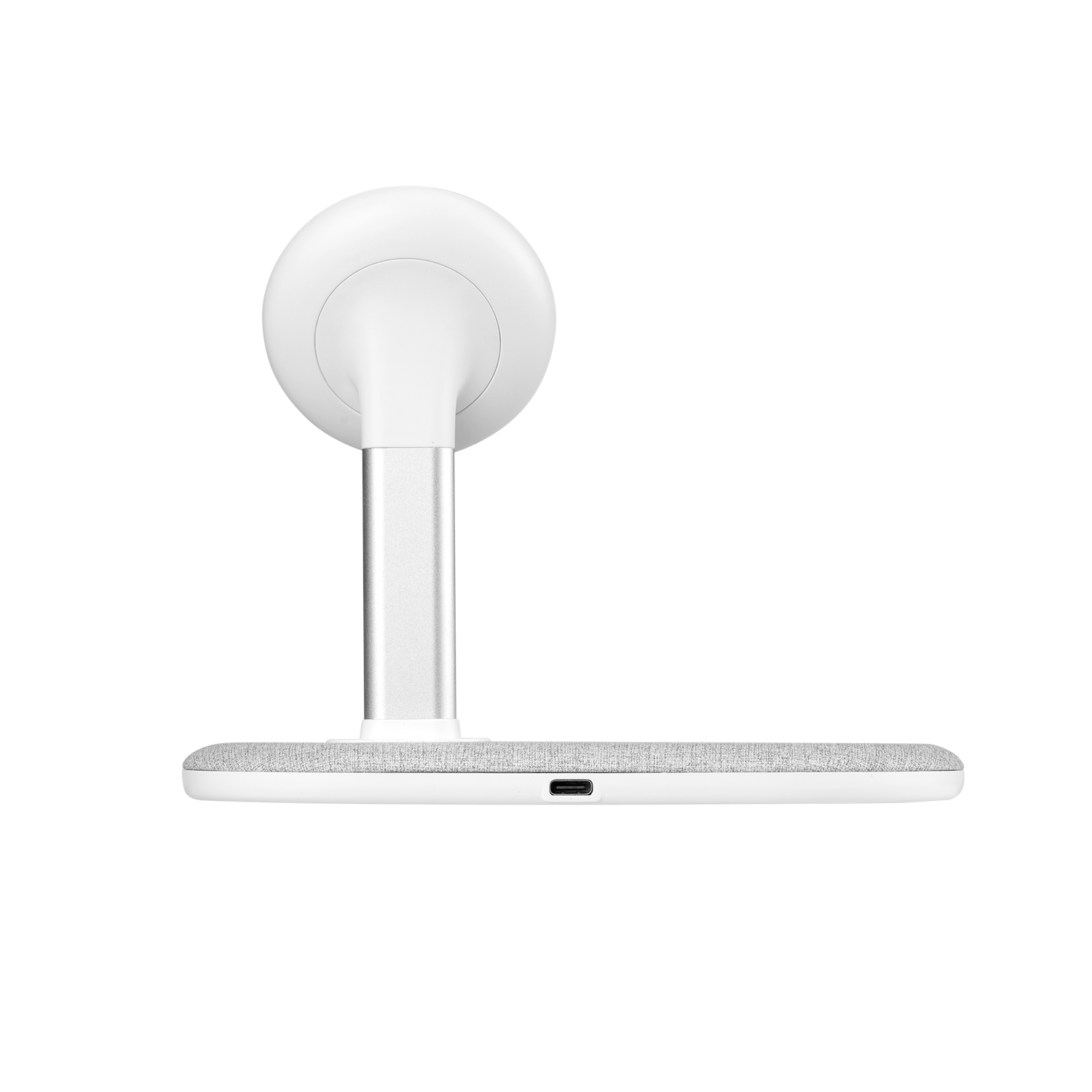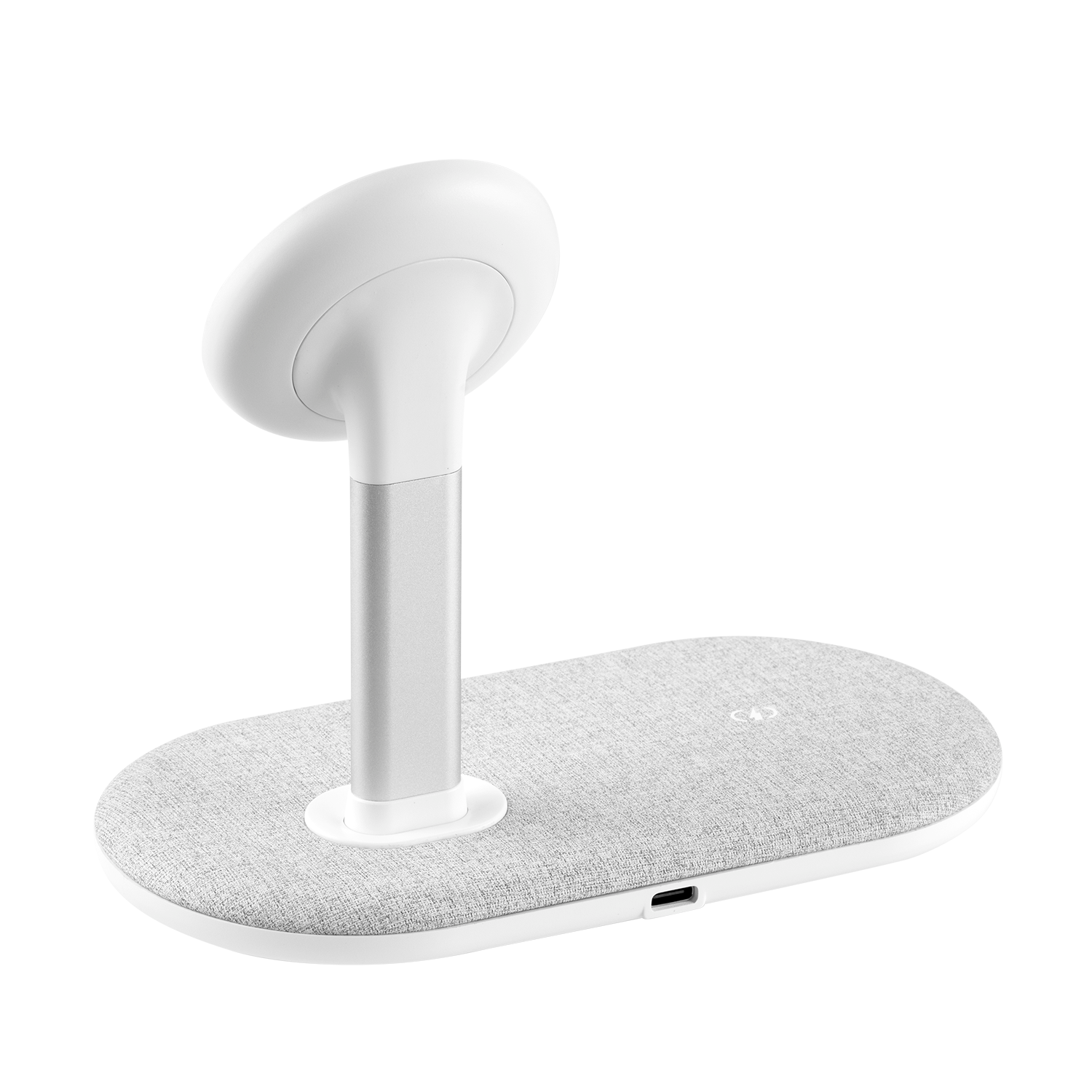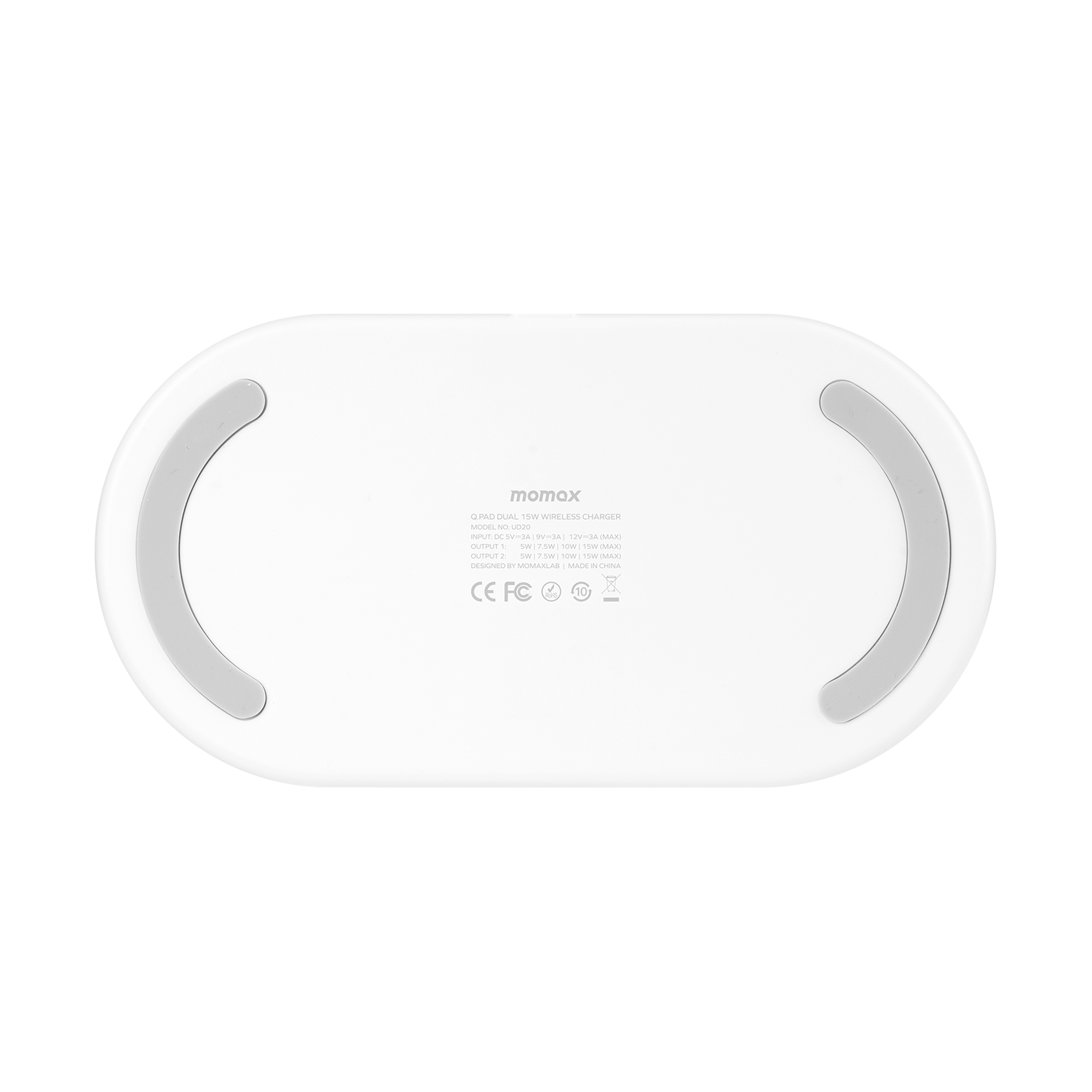 Momax Q.Mag Dual Magnetic Wireless Charging Stand
---
Two devices can be wirelessly charged at the same time. Magnetic charging can be used as a stand function. It is compatible with iPhone 12 series or MagSafe mobile phone cases. It can be placed horizontally and vertically, and the phone can be used without hindrance when charging. It is also compatible with low-current devices to facilitate synchronization of charging accessories.
1. Two-in-one magnetic double charging, charging at the same time.
2. Up to 15W fast charge, compatible with 5W/7.5W/10W.
3. Magnetic attraction, one click, horizontal and vertical support function.
4. Perfect touch, stylish and beautiful, woven pattern and simple appearance can be easily integrated into home decoration.
Includes USB-C to USB-C cable (1 meter)
Specification:
- DC input: 5V/2A, 9V/3A, 12V/3A (max.).
- Output 1 & 2: 5W/7.5W/10W/15W.
- Material: Aluminum alloy+ABS+PU.
- Size: 170 x 128 x 90mm.
- Weight: 350g.