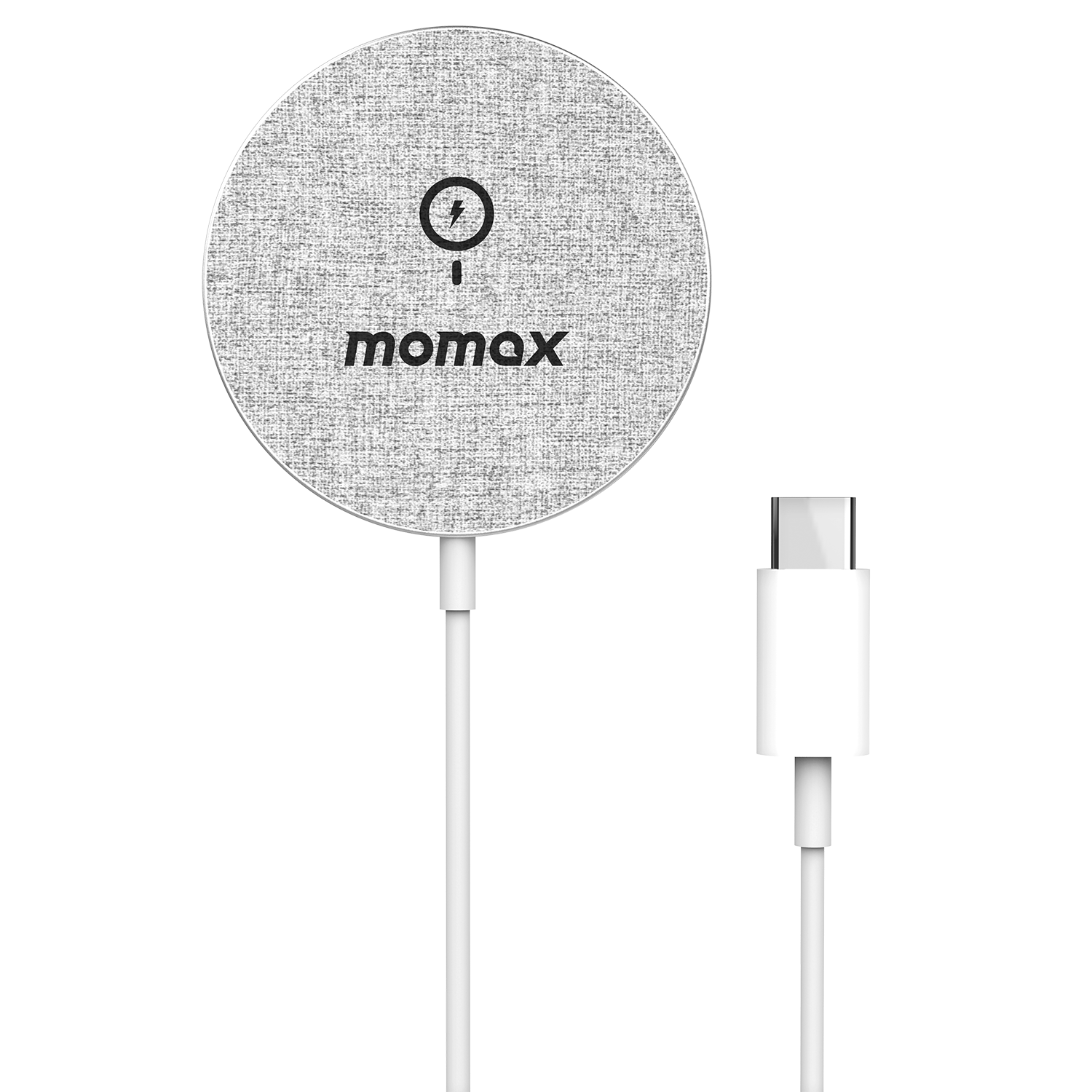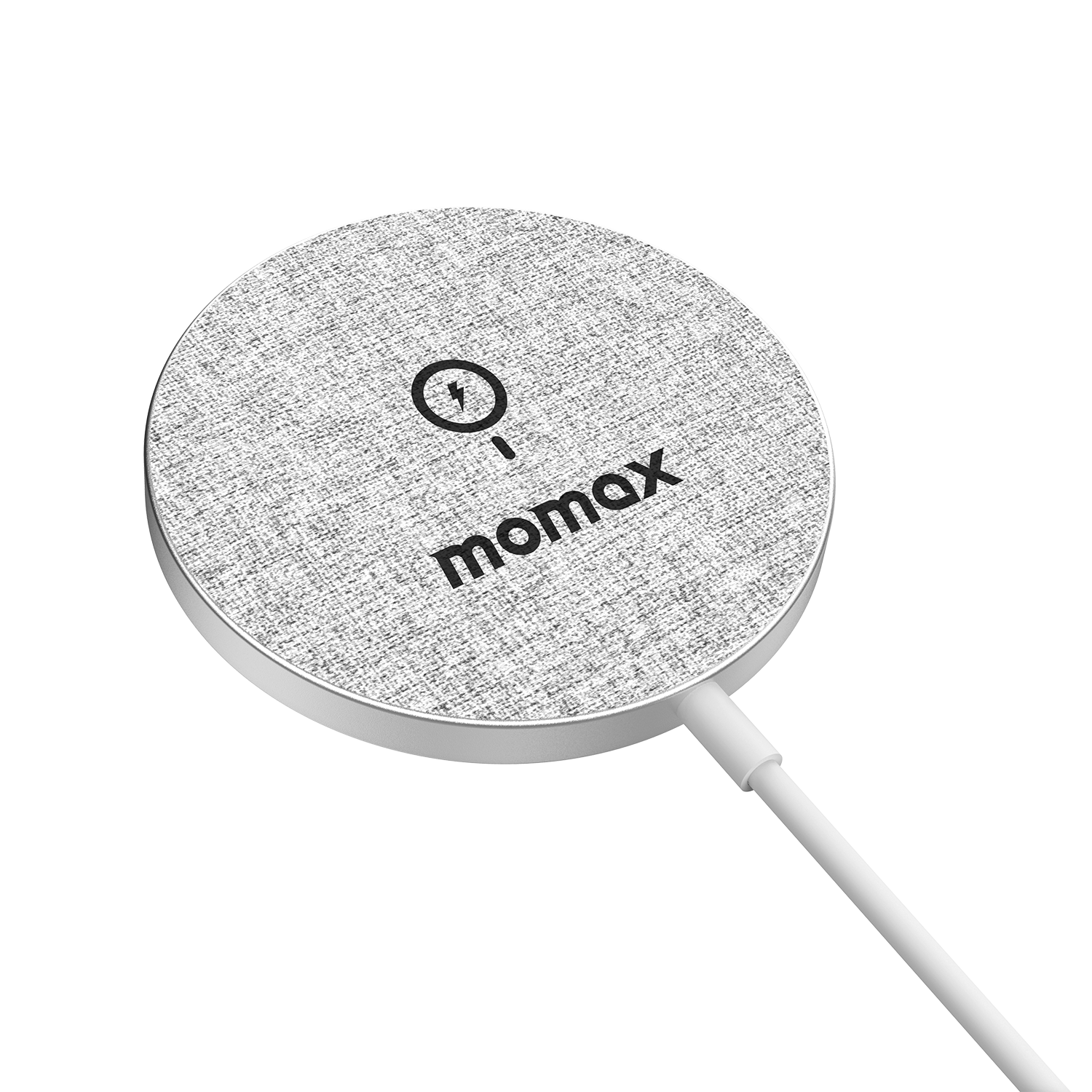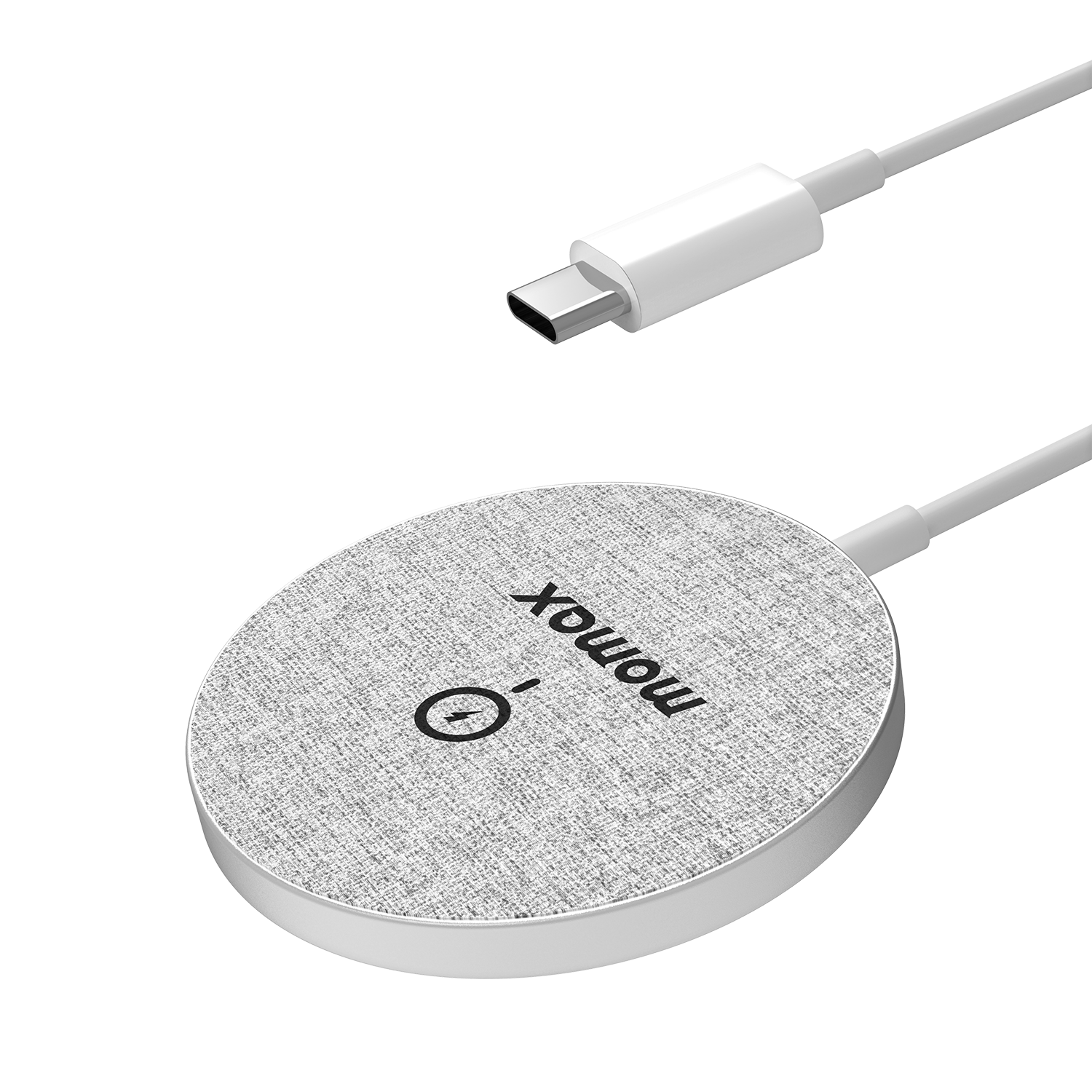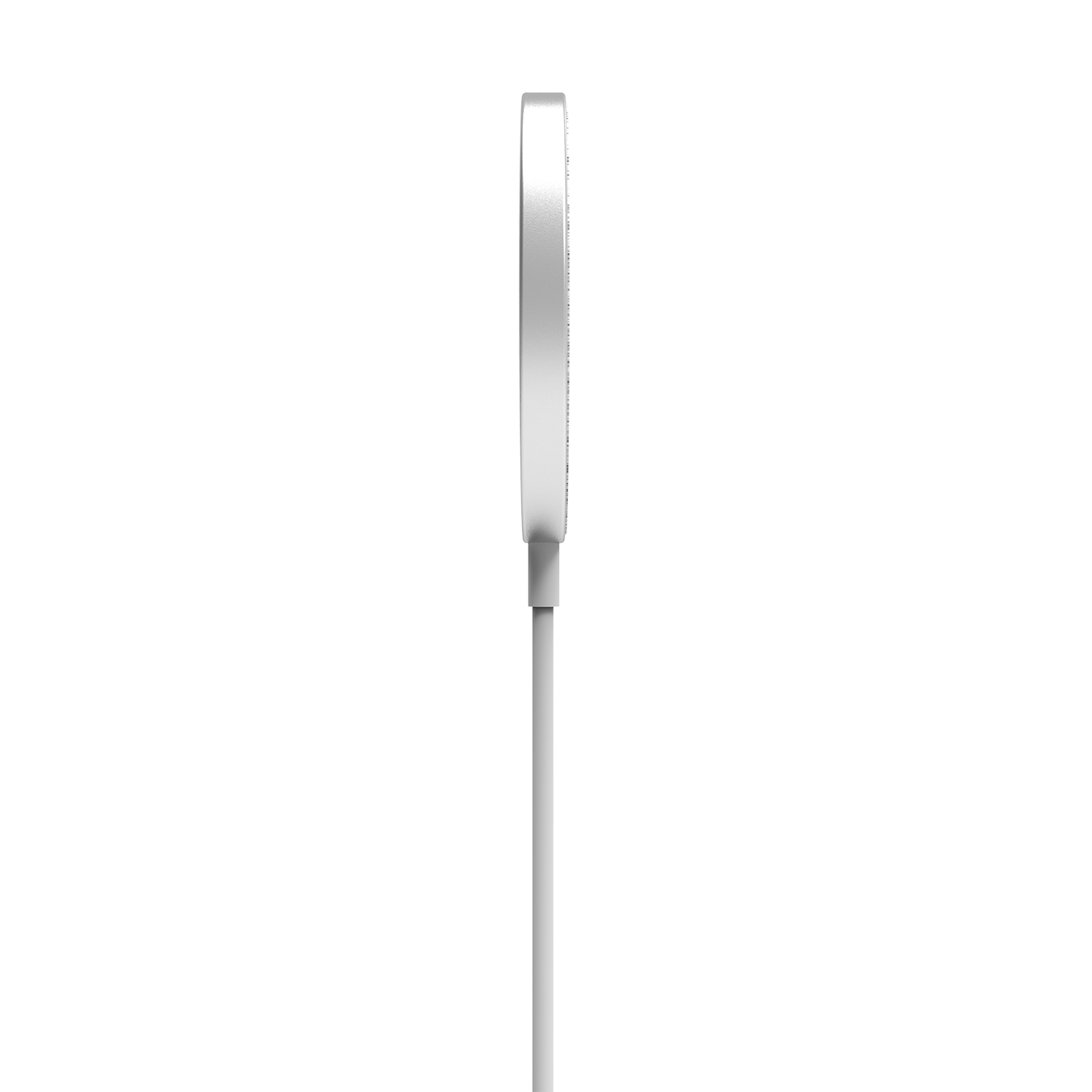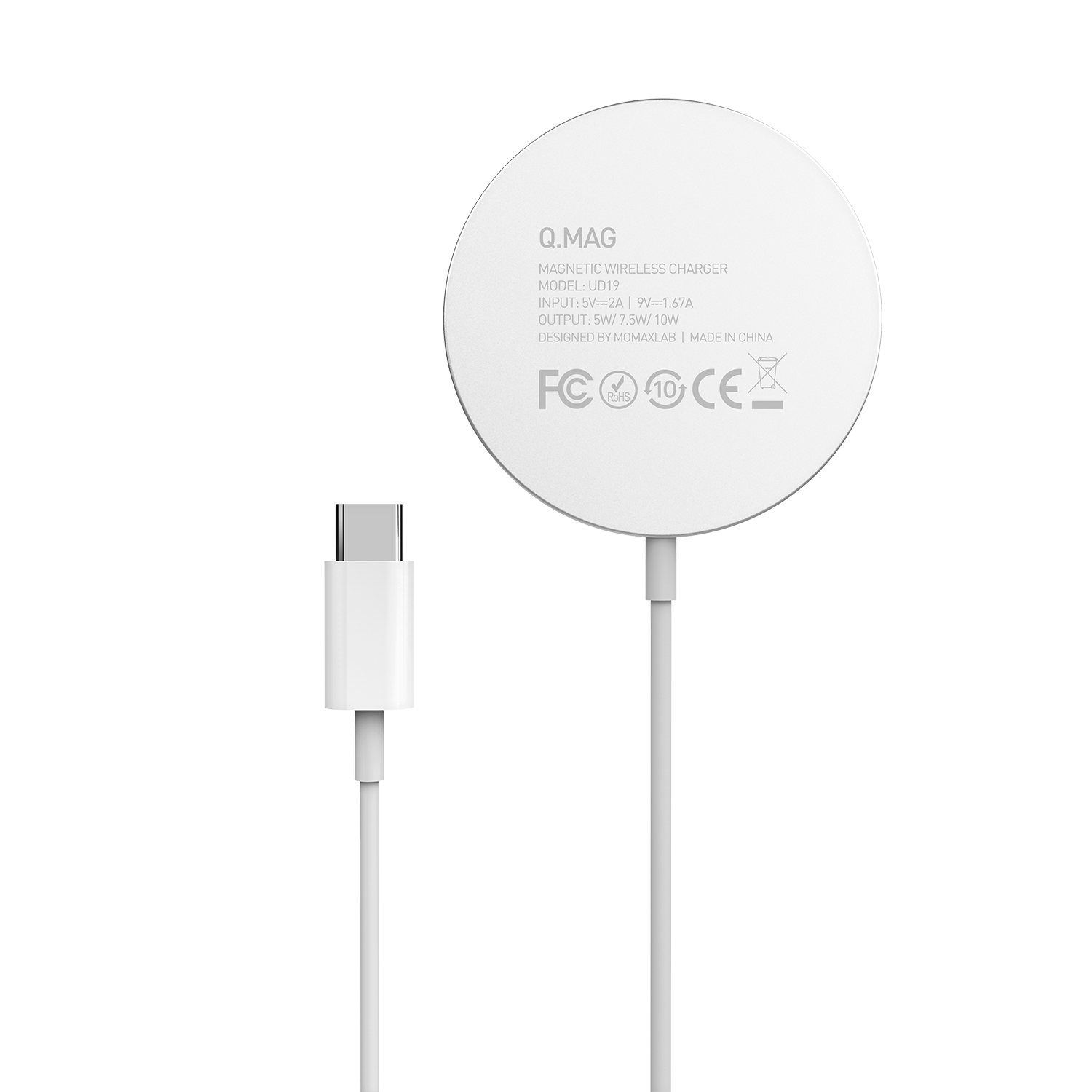 Momax Q.MAG Magnetic Wireless Charger
---
Low-key and simple, with extraordinary magnetism, it's a hit, and it's perfectly aligned. It can be firmly attached to the iPhone and can be charged wirelessly at any time. Use with Q.Mag Dock magnetic charging dock, the experience is more perfect.

1. Charging is easier and more convenient, without hindering simultaneous use of the phone.
2. Suitable for home and office.
3. Overheating, overcurrent, short circuit, foreign body detection safety protection.
Specifications:

- Input: 5V/2A, 9V/1.67A (USB-C)
- Wireless output: 5W/ 7.5W/ 10W
-S ize/weight: Ø 56 x 6mm, 48g
- Color: light gray, dark gray, blue

- It is recommended to connect to a USB-C PD power adapter of 18W or above
Can be used with Q.Mag Dock magnetic charging dock (UD17).