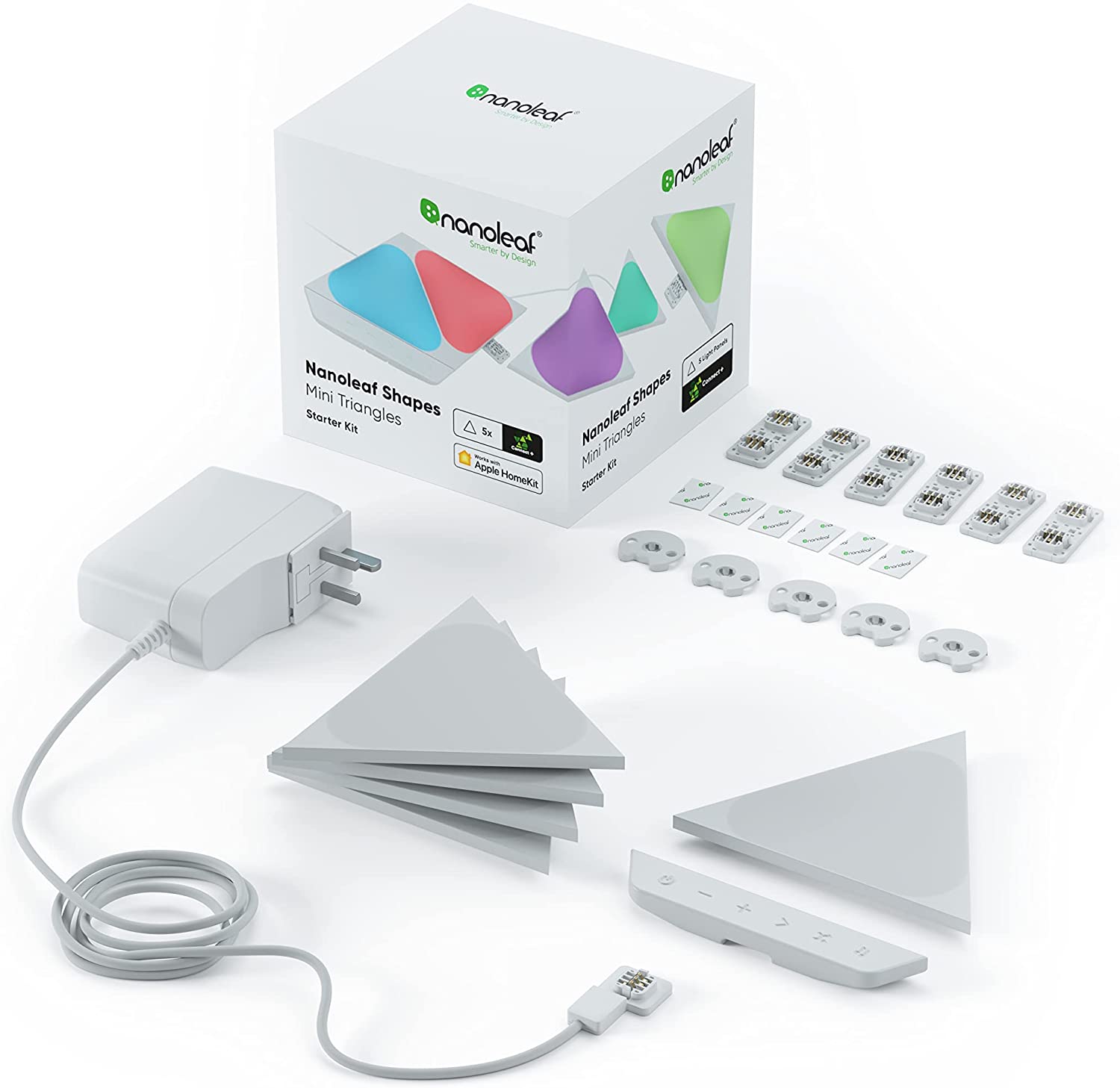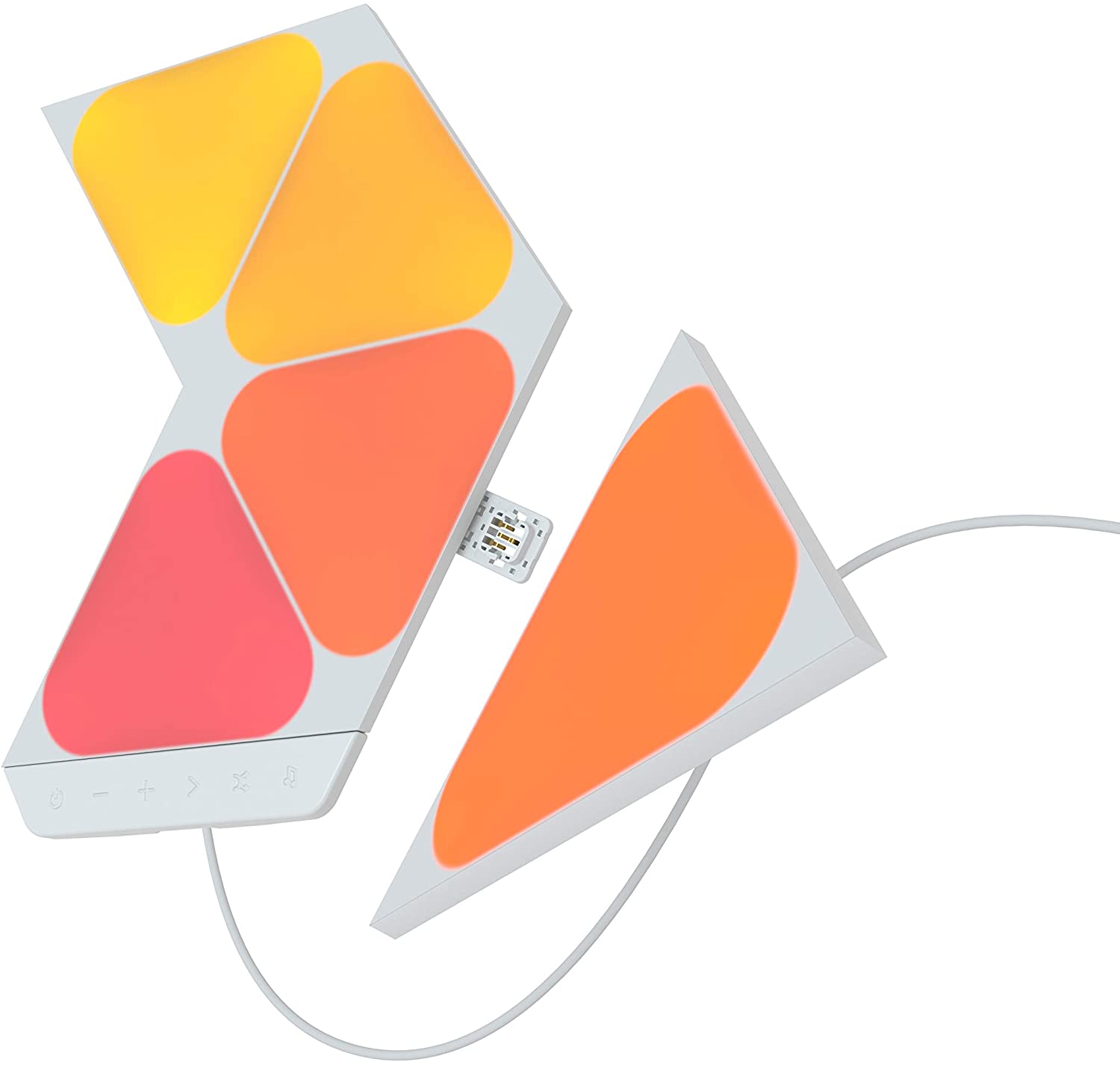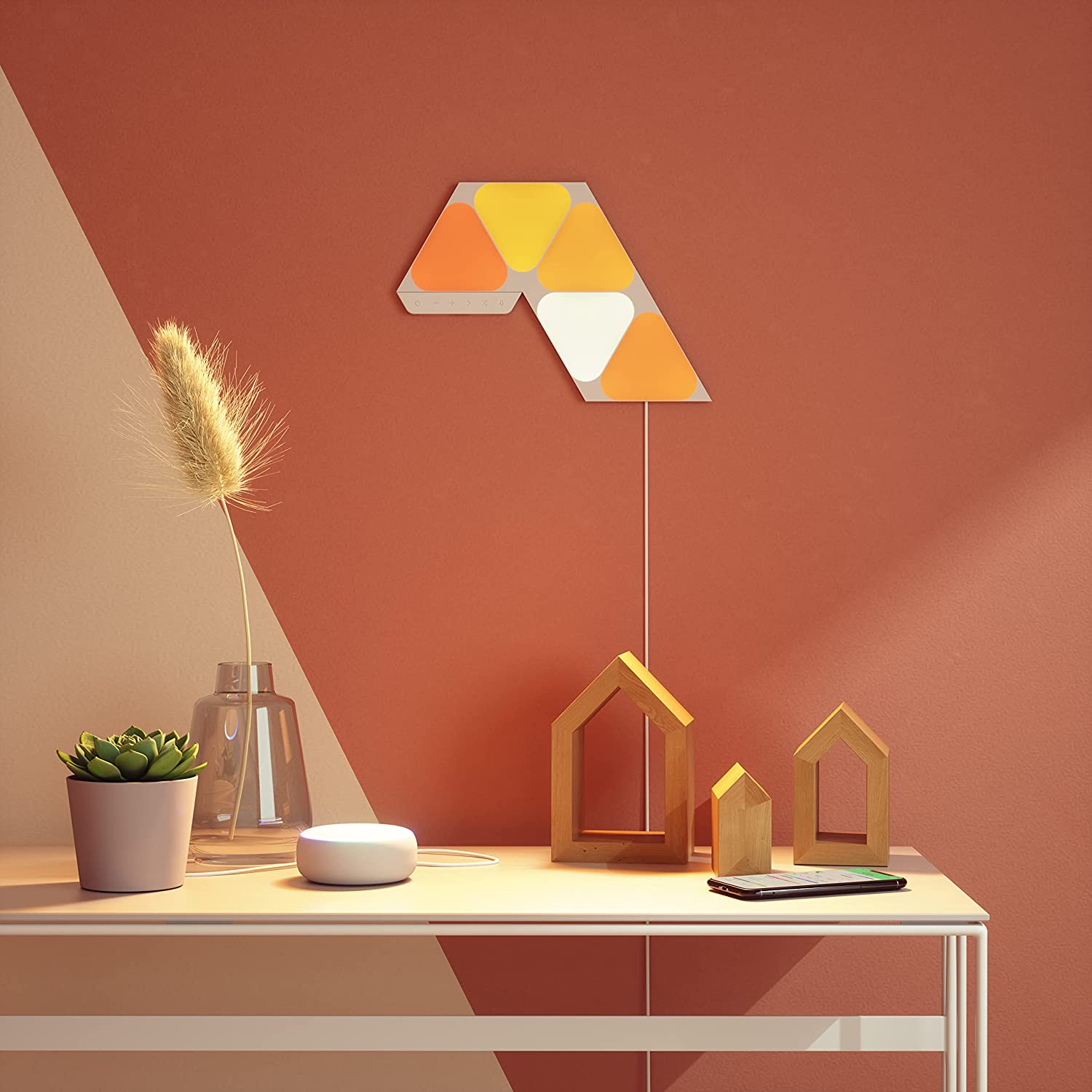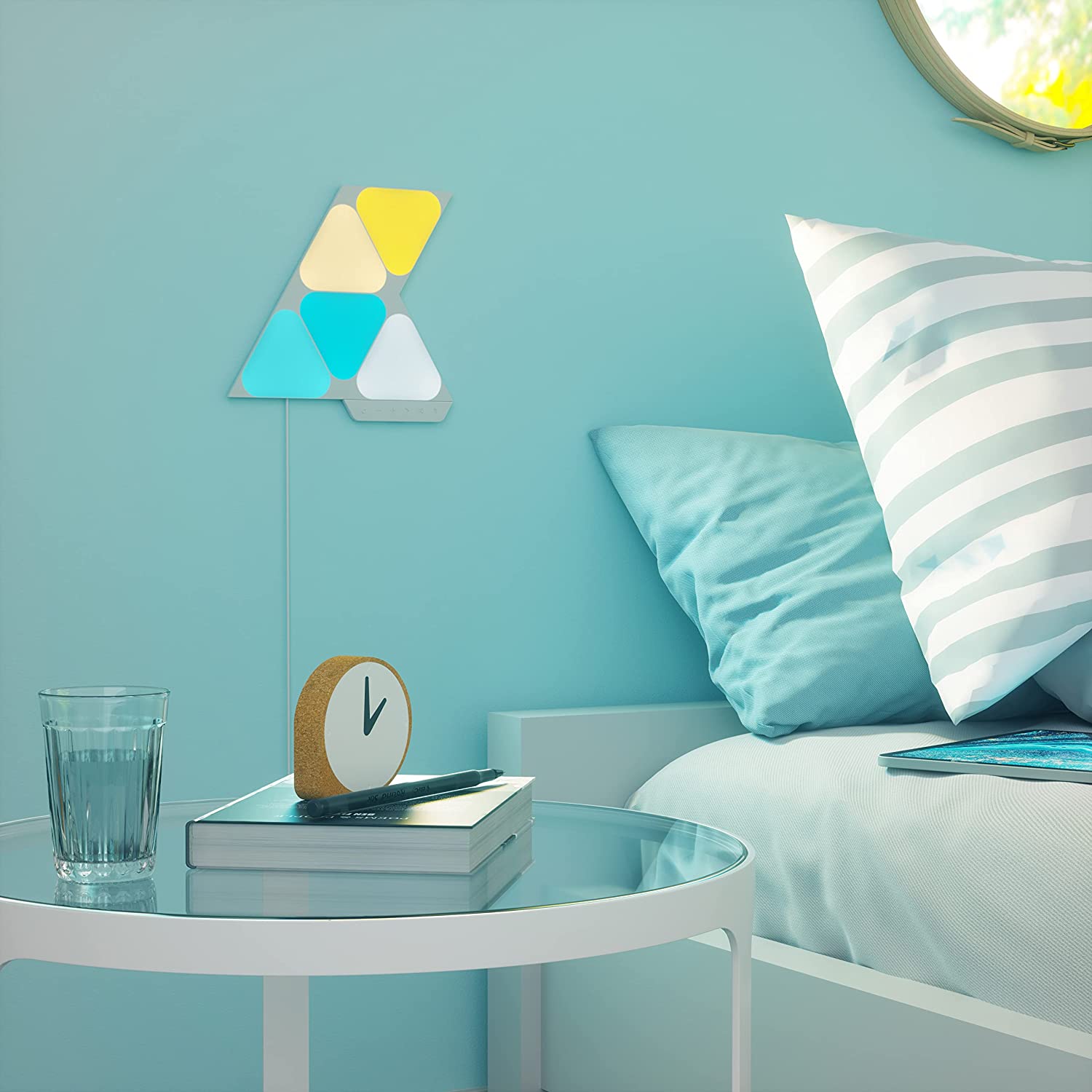 Nanoleaf Shapes Triangles Mini Starter Kit 5 Pack
---
If you are looking for a minimalistic smart lights starter kit for home décor, go for the nano leaf triangle mini starter kit w a 5 pack.
Plenty of colors to choose from
The nano leaf triangle mini starter kit offers you a choice of 16 million-plus colors. You'll have a color for every occasion and décor theme.
The connect and layout detect technology
These LED shapes are embedded with connect plus technology that enables the shapes to work together for creating unique mosaics of light. The layout detects technology that uses colour animations and enables them to flow intelligently between the light panels as per the set-up.
Nanoleaf triangle mini starter kit has light panels which dynamically respond to touch. You can also play interactive games and control the lights as per requirements.
These triangle light panels are modular and have an ultra-thin sleek design that is perfect for statement wall décor and high tech ambience. You can customise scenes and designs in addition to using the pre-embedded variants.
You can enjoy the screen mirroring technology in these light panels. The screen of your connected device can be displayed on the panels. It will add amusement to an overall entertainment experience.