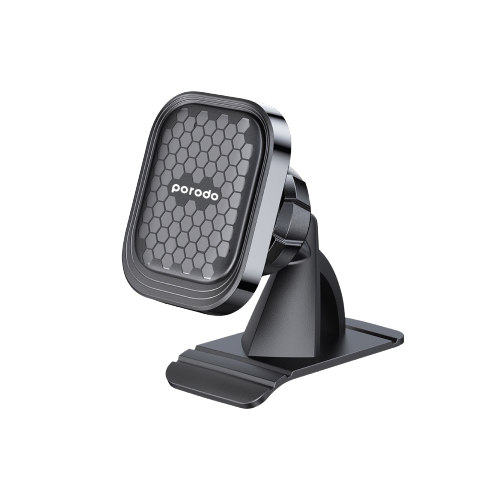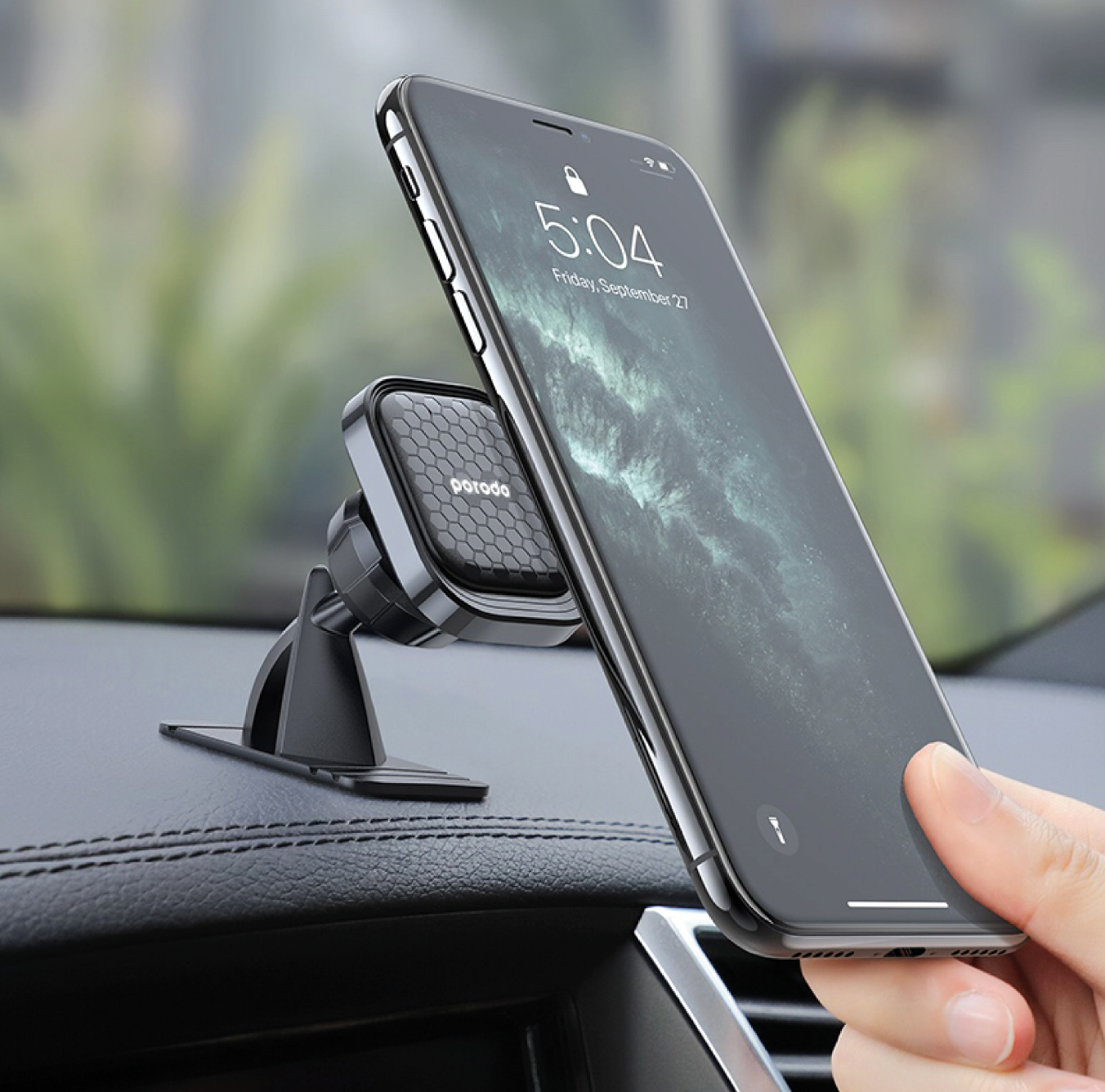 Porodo 360 Magnetic Dash Mount Phone Holder - Black
---
Description
Magnetic Dash Mount Cell Phone Holder comes with 360-degree rotation and gives you this opportunity to have the best visibility at any angle that you are comfortable to look at it. This product has been crafted with four powerful magnets. The magnets type is N45.
The frame material is Thermoplastic elastomers (TPE). Sometimes referred to as thermoplastic rubbers, are a class of copolymers or a physical mix of polymers (usually a plastic and a rubber) that consist of materials with both thermoplastic and elastomeric properties.
Use this car magnetic phone holder, without any worry about your device's safety. It will protect your phone like it is one part of porodo Magnetic Car Dash Cell Phone Holder. This car phone holder can be fixed all because of its moveable neck, you can fix it in any direction and you have more visibility to your smartphone screen.
Drive safely and enjoy your driving with full control of your phone with a flexible neck car phone holder don't be worry about your device support because a flexible neck car mount is compatible with all mobile phone devices and with four powerful magnets you will never need to worry about your phone while you are driving.
Specifications
Product : Magnetic Dash Mount Cell Phone Holder

Model : PD-MAVDCM-BK

Magnet Type : N45 Magnets

Number Of Magnets : 4

Rotation Angle : 360°

Frame Material : TPU

Color : Black
Features
Built-in Magnets
360° Degree
Strong Magnets