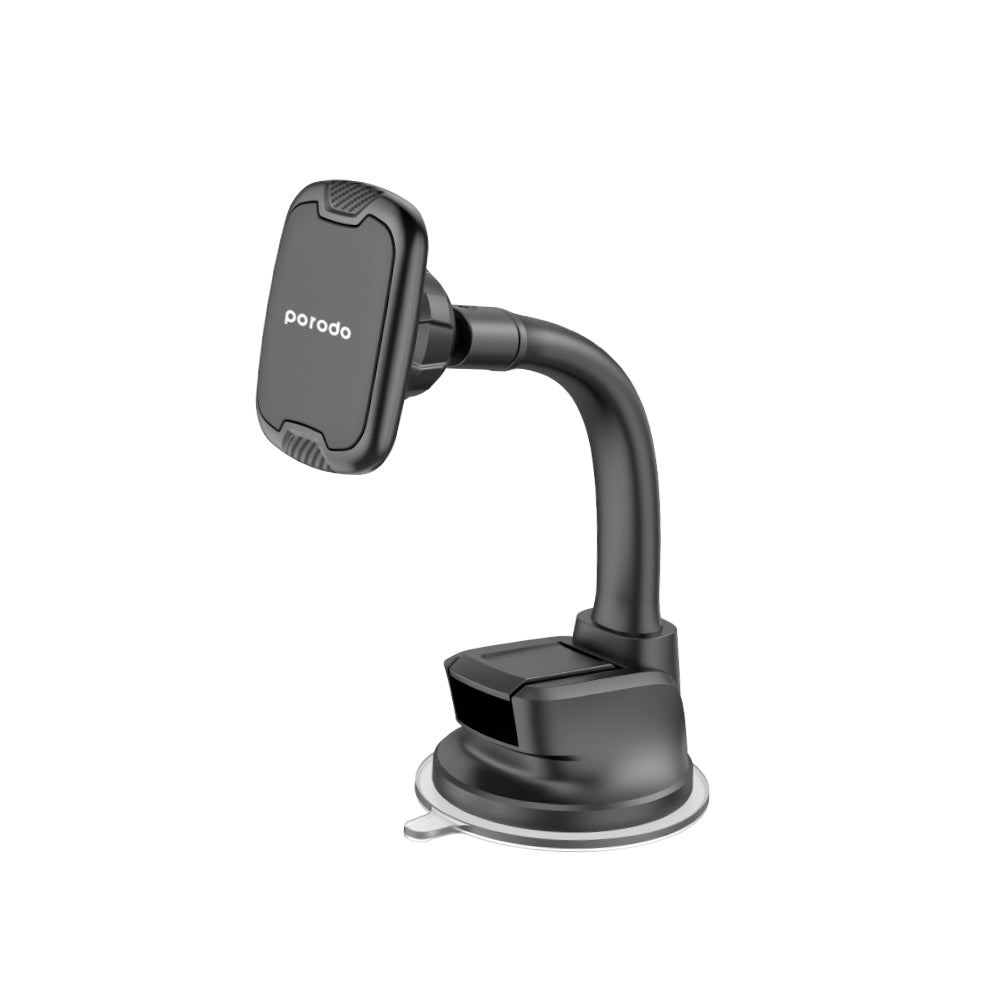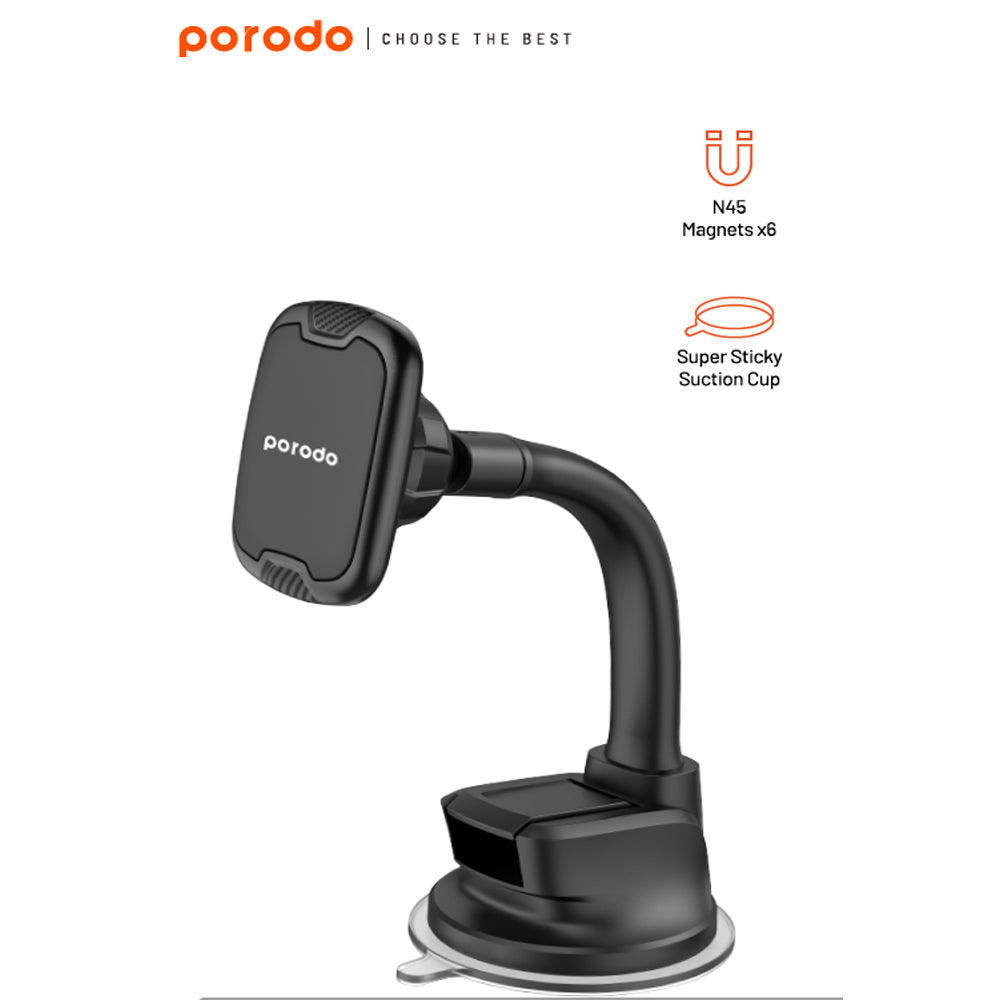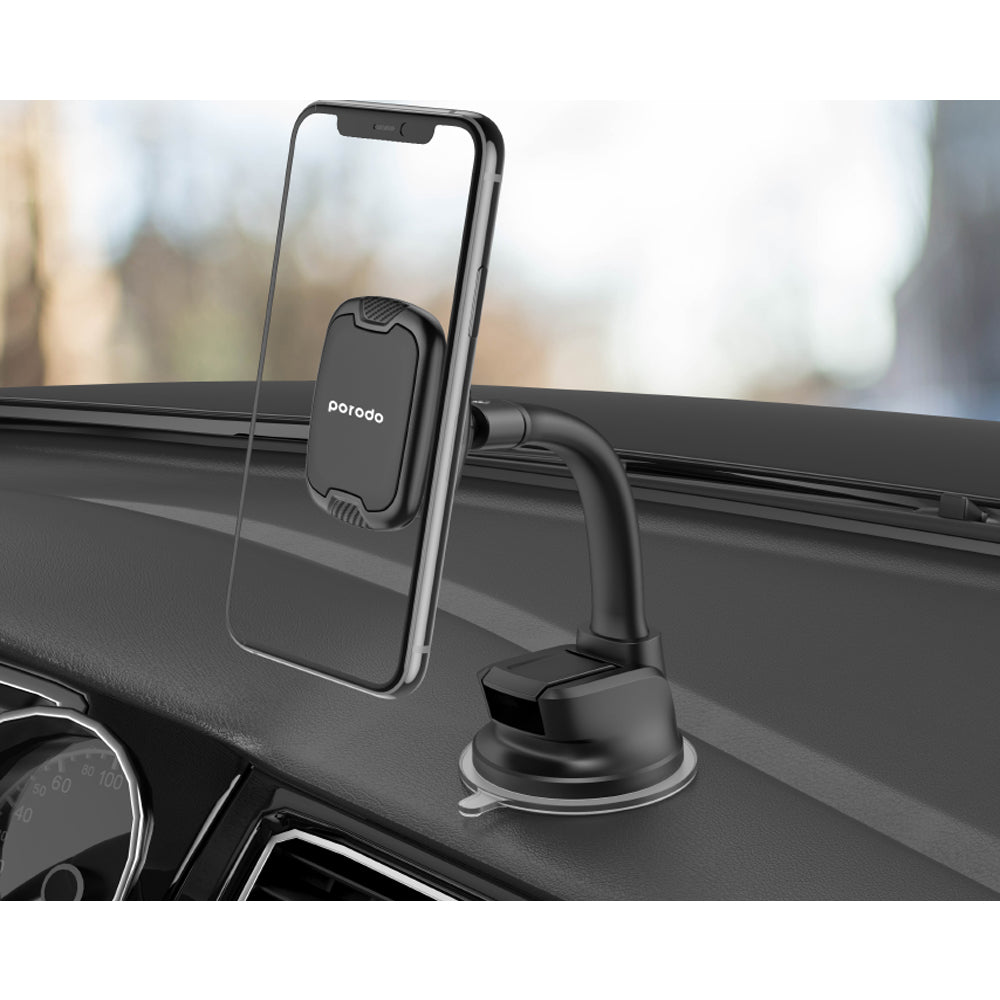 Porodo Magnetic Suction Cup Dashboard/Windshield Car Phone Holder
---
Car Phone Holder Comes with magnetic suction cup Dashboard. There are six powerful magnets in this car mount. The magnets type is N45. These magnets are enough powerful to fix your phone without any movements if cars go into any bumps. The Arm has been crafted in a way to be flexible.
Solid Aluminum Rod is used in this car Phone Holder, that It is a relatively soft alloy that is very formable and is used extensively in thin-gauge and foil products. It has good welding characteristics. This car Phone Holder can be fixed all because of its moveable neck, you can fix it in any direction and you have more visibility to your smartphone screen.
It will protect your phone like it is one part of porodo Car Phone Holder.
Drive safely and enjoy your driving with full control of your phone with a flexible neck car Phone Holder don't be worry about your device support because a flexible neck car Phone Holder is compatible with all mobile phone devices and with four powerful magnets you will never need to worry about your phone while you are driving.
Use this amazing product without any worry about your device's safety.