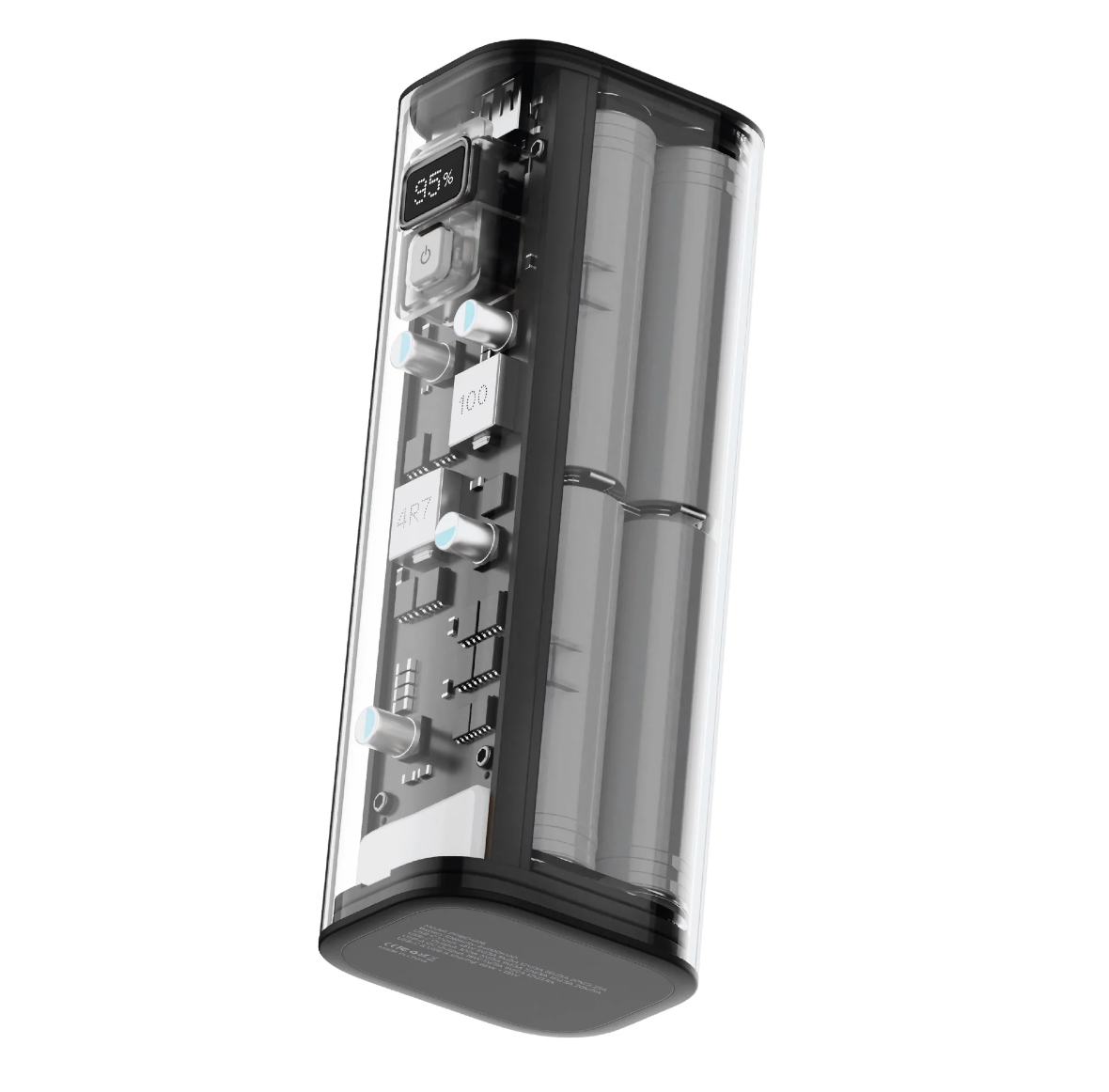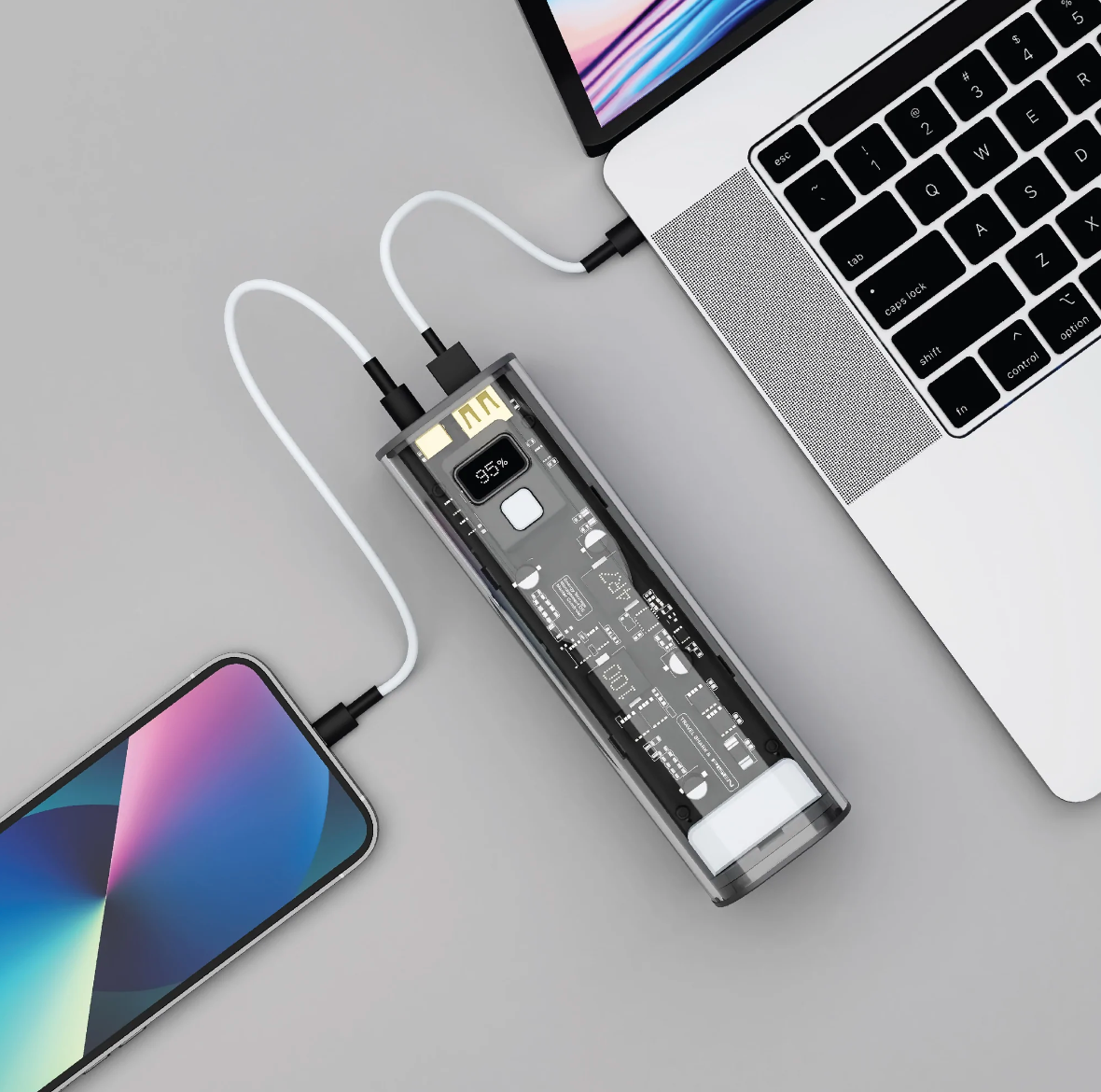 Powerology Crystalline Series Power Bank 24000mAh PD 100W - Dark Gray/Blue
---
Description
Powerology is known for its unique and thoughtful accessories which are solely built to offer you the highest level of satisfaction and convenience. Such that, the Dual Output Power Bank has the ability to successfully charge both your laptop and smartphone simultaneously, all thanks to the USB-C Port (100W) and USB-A Port (18W). Moreover, the power bank has a built-in 24000mAh battery capacity which can charge your devices multiple times with ease of mind. Furthermore, the power bank does not only aid in charging your devices but also, it is designed to safeguard your devices from over-heating and over-current. Finally, the crystalline design allows you to look into the power bank interior which is surely fascinating and unique. 
Dual Output Port
The dual output port offers convenience as you can now easily charge two devices at once using the USB-C and USB-A ports which allow power delivery of 100W and 18W respectively for laptops and smartphones. 
0% to 60% in 35 Minutes

Owing thanks to the fast charging tendency, now your devices can go from 0% to 60% in as short as 35 Minutes. 
Wide Range Compatibility 

The power bank is designed to offer a wide range of compatibility with devices such as now you can use this power bank to charge your laptops, tablets, smartphones, and etc. 
Unique and Fascinating Design

The crystalline design makes a fascinating and unique overlook of the interior making it a very interesting accessory to carry around.
Features 
0% to 60% in 35 Minutes
Laptop Charger
Dual Output Fast Charger
Digital Display
PowerDash 3.0
Trendy Design 
Specification

Battery Capacity: 24000mAh
USB-C Input: 45W
USB-C Output: 100W
USB-A QC Output: 18W
USB-C & USB-A Sharing: 65W + 18W
Dimensions: 155 x 47 x 59 mm
Weight: 556g