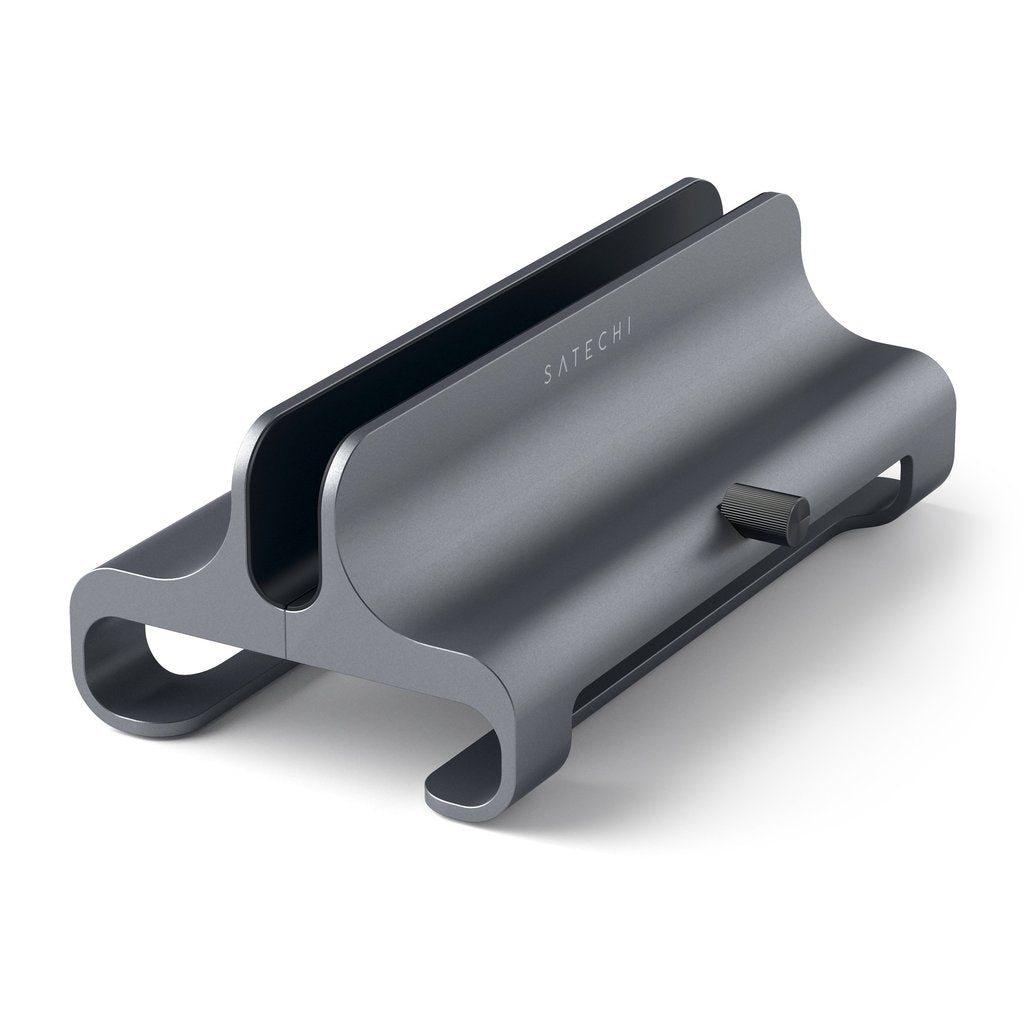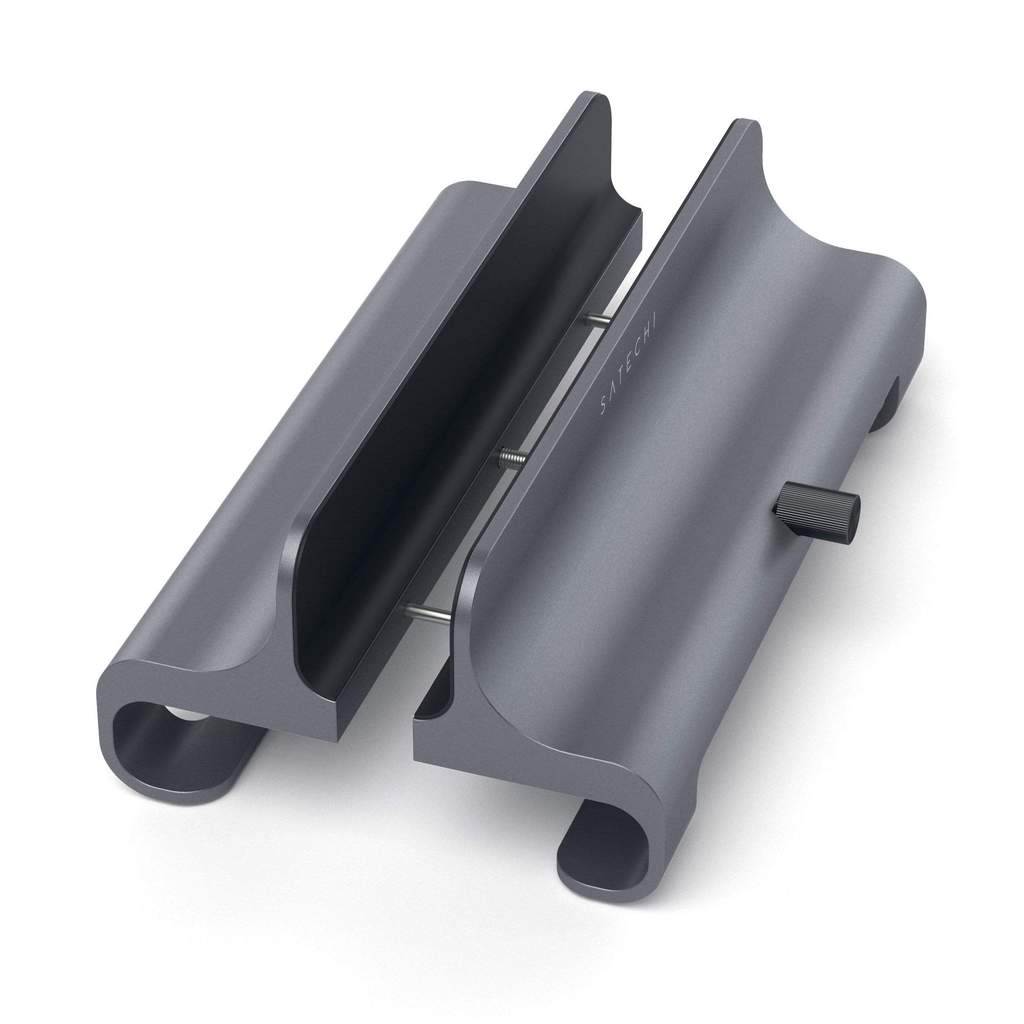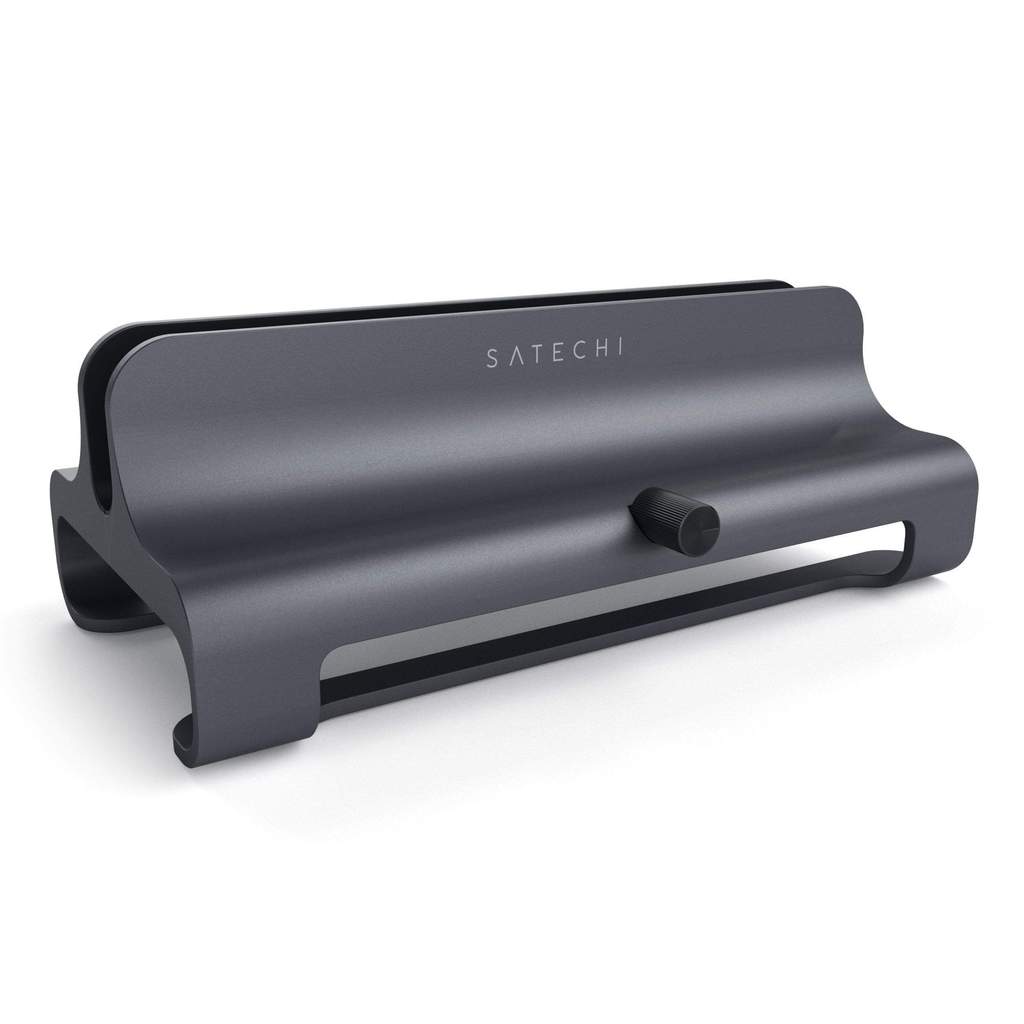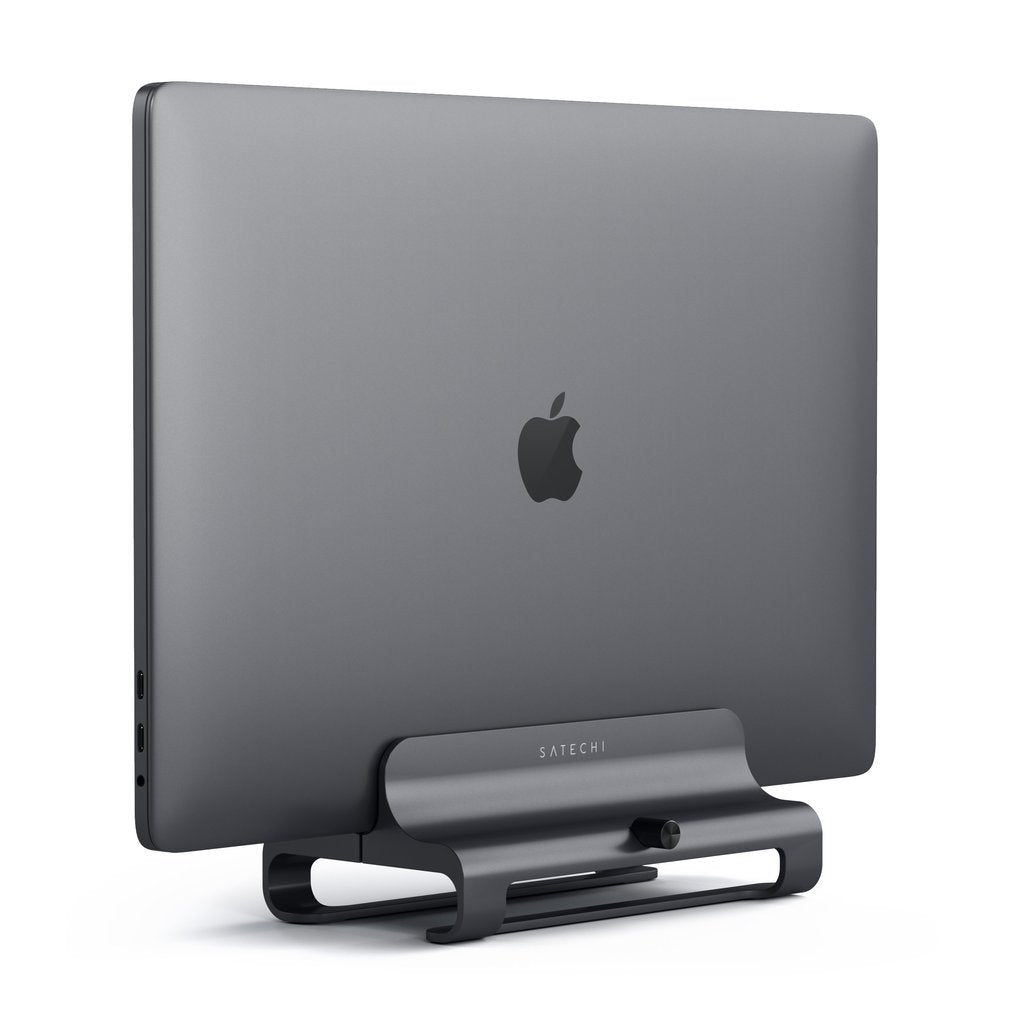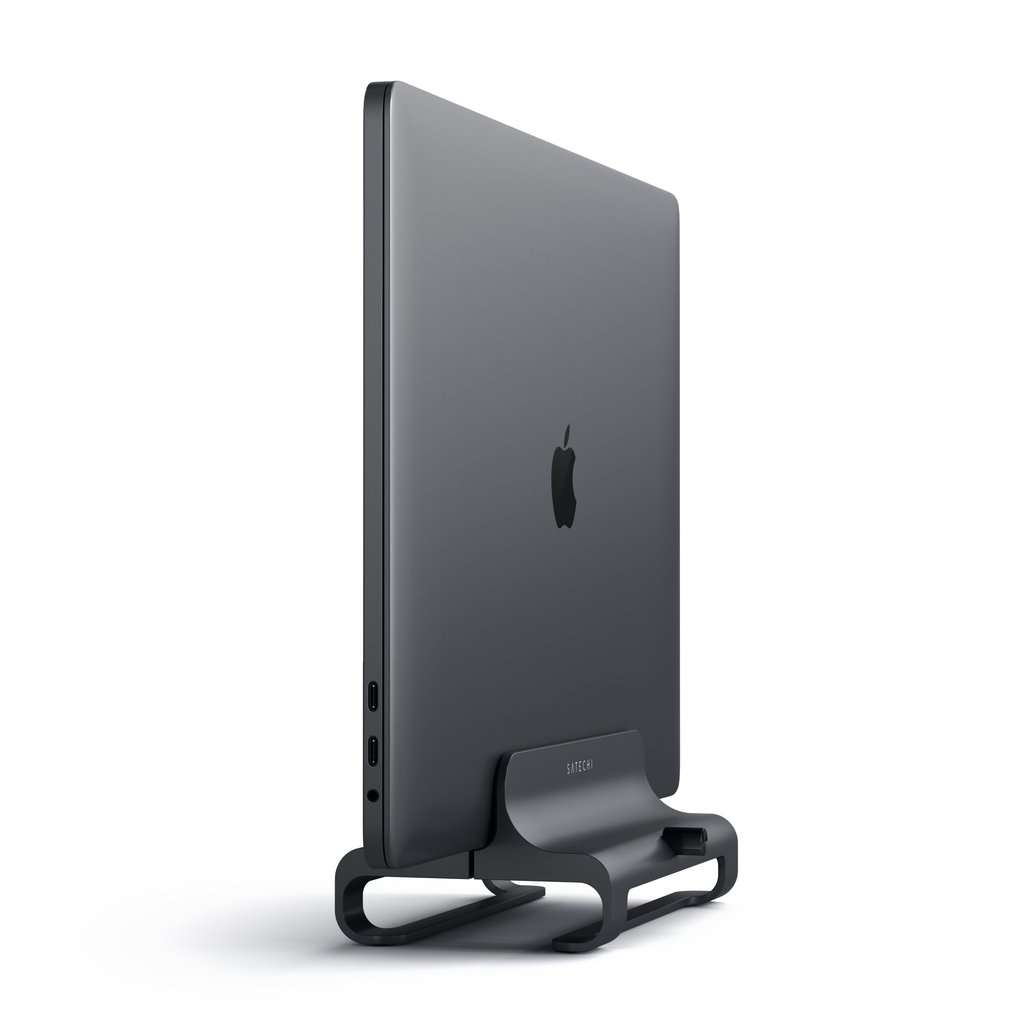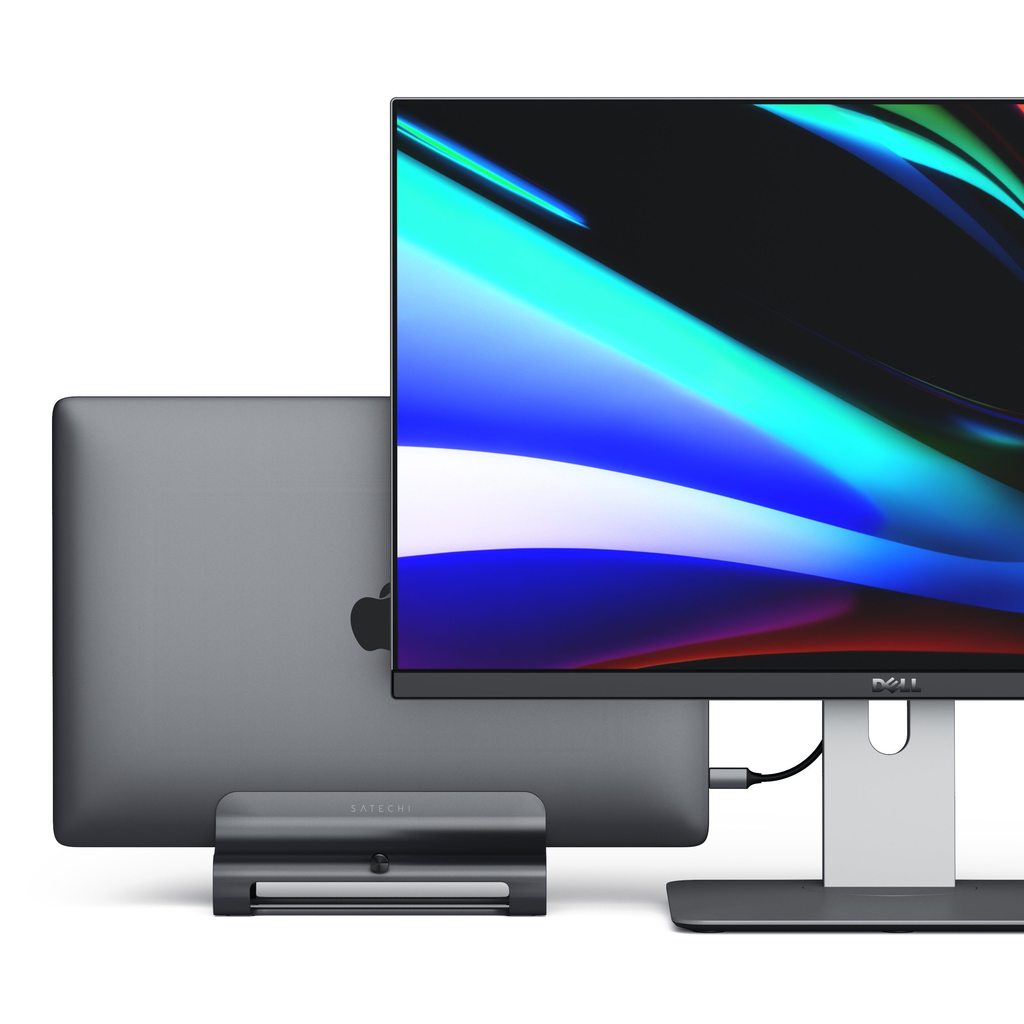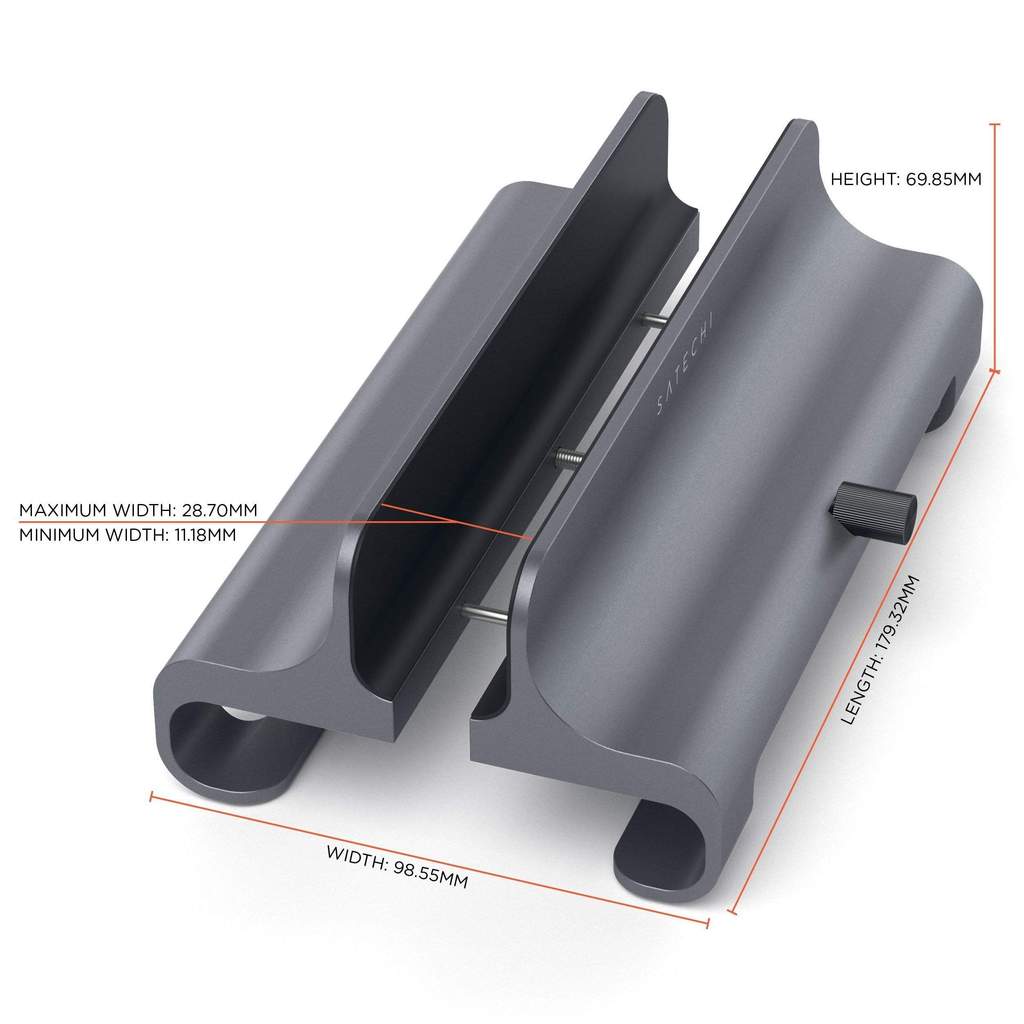 Satechi Universal Aluminum Vertical Laptop Stand
---
The Satechi Universal Vertical Laptop Aluminum Stand is your perfect solution to keep your desk or table organized and clutter-free. Keep your important devices off the ground and standing upright in its cradle, with protective rubberized grips.  Crafted with a modern touch, our Satechi stand is a sleek desk accessory and elegant addition to your workspace.
CREATES MORE SPACE

 

The Satechi Universal Vertical Laptop Aluminum Stand holds your laptop in a vertical, upright position to maximize your valuable desk or table space.

 

STURDY ALUMINUM BODY

 

Constructed with durable anodized aluminum so you'll never worry again about your devices falling over! Its cradle with rubber grip securely holds your laptop or tablet while protecting against any scratches or dings.

 

PROMOTES AIR FLOW

Aluminum body helps keep your devices cool while the stand elevates your laptop off your desk to minimize contact with the table surface. Its bottom chamber regulates air flow and helps to prevent overheating.
COMPATIBLE DEVICES

Fits all laptops ranging from ½" to 1 ¼" thickness.

DIMENSIONS & WEIGHT

7.05 x 3.9 x 2.75 inches, 1.5 lbs