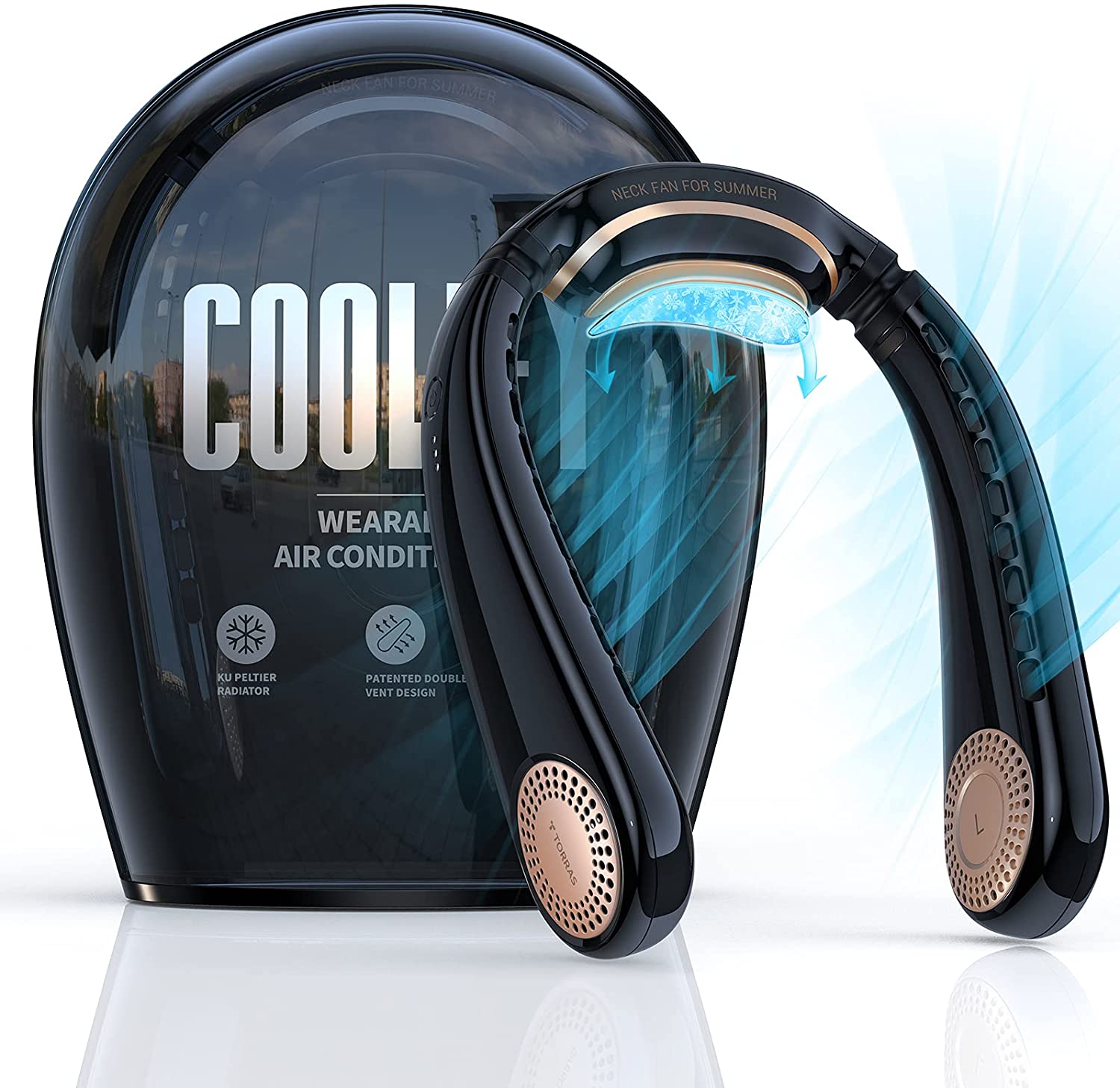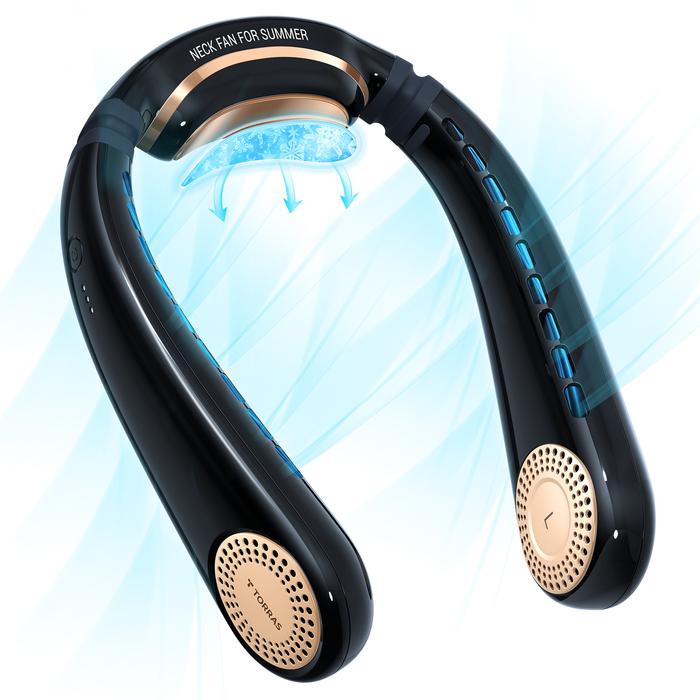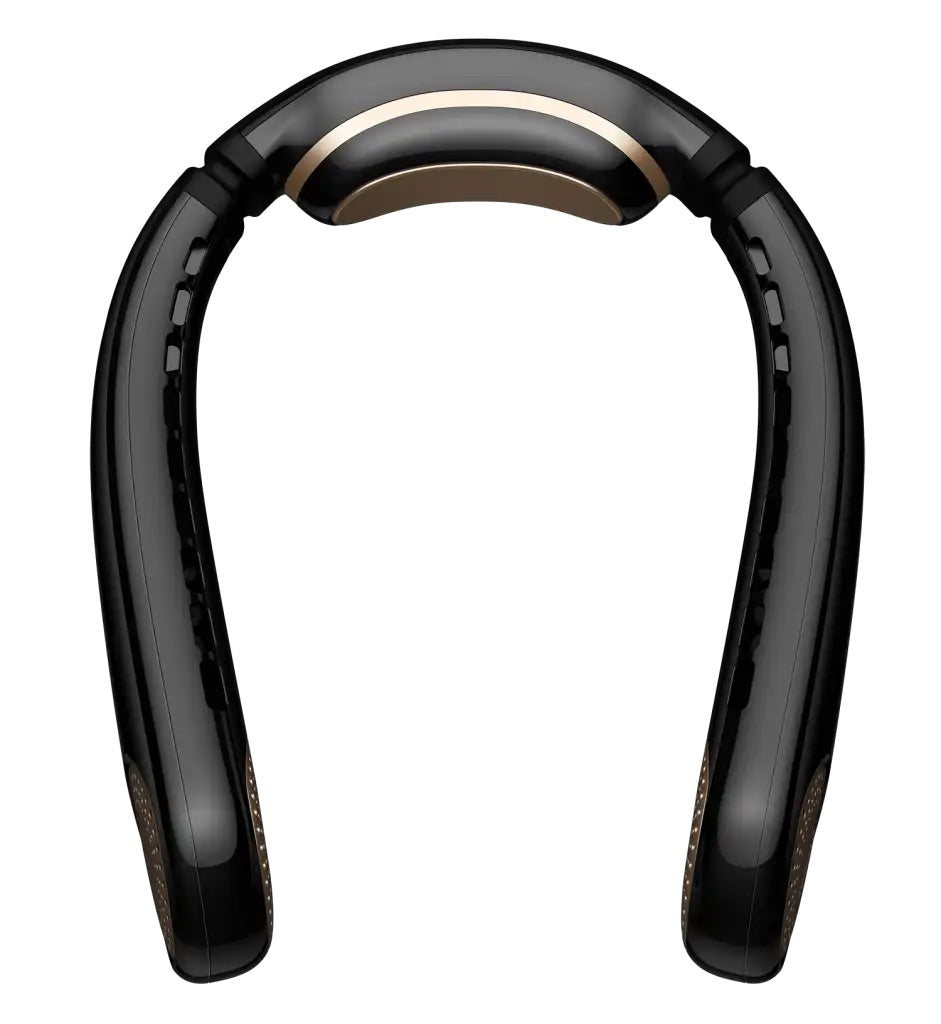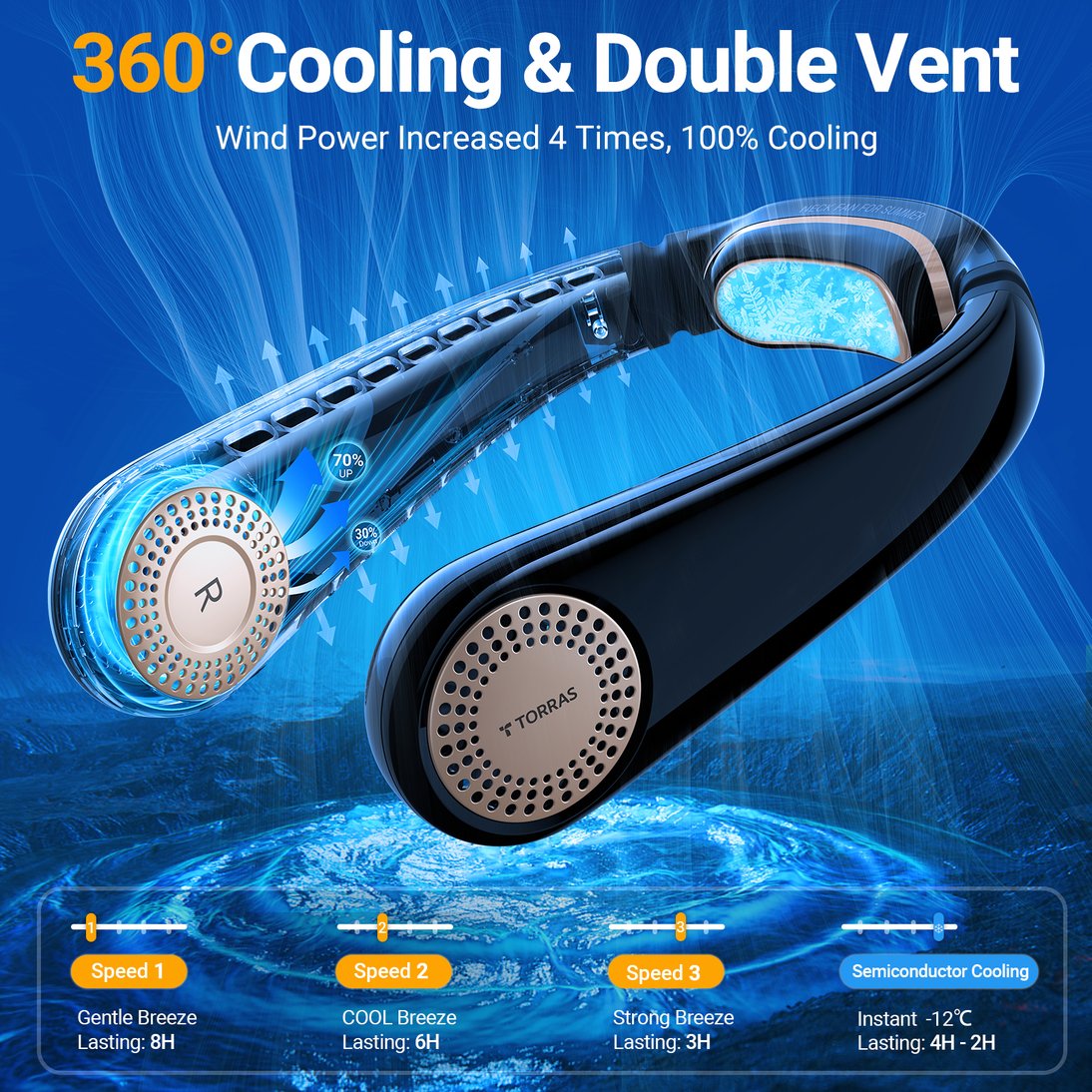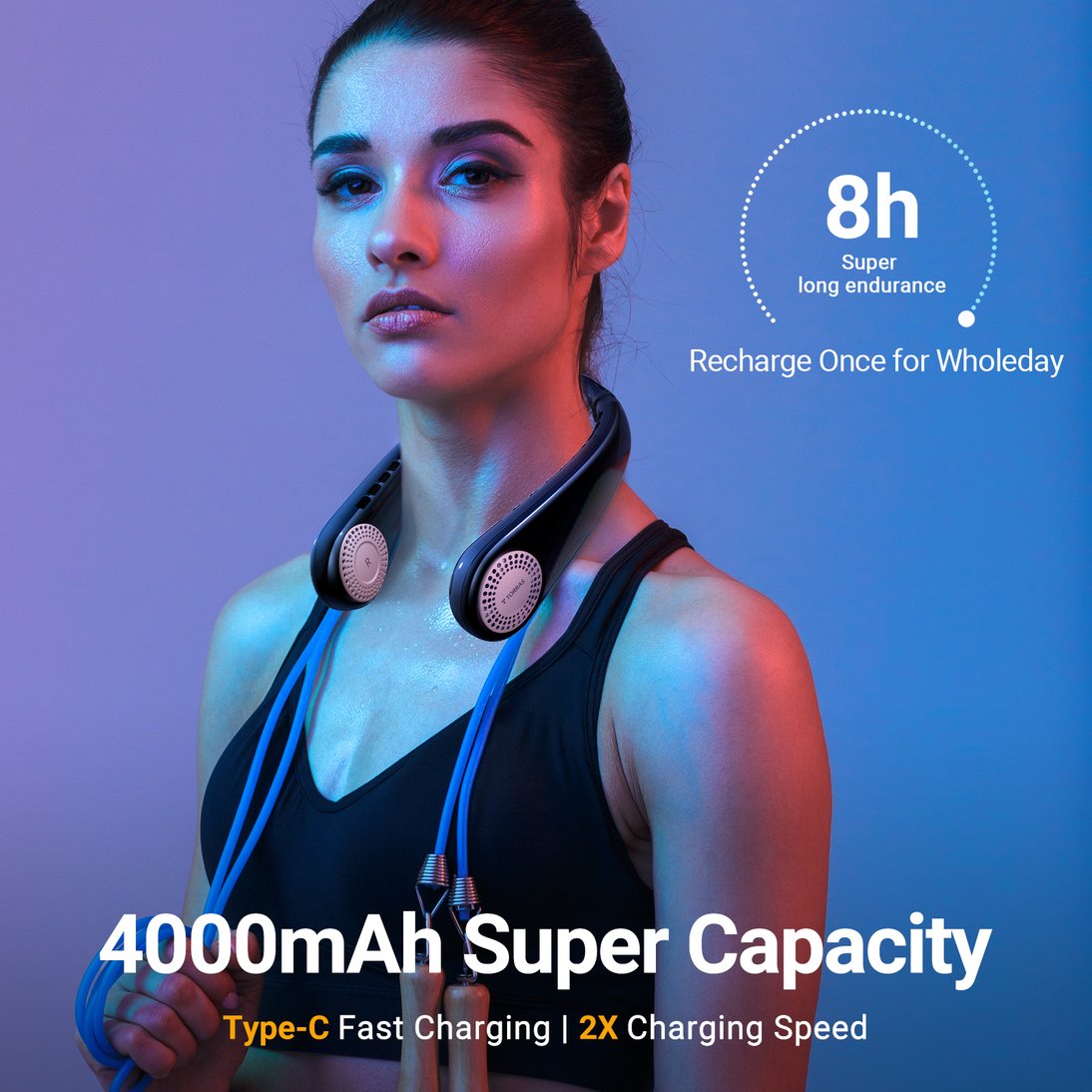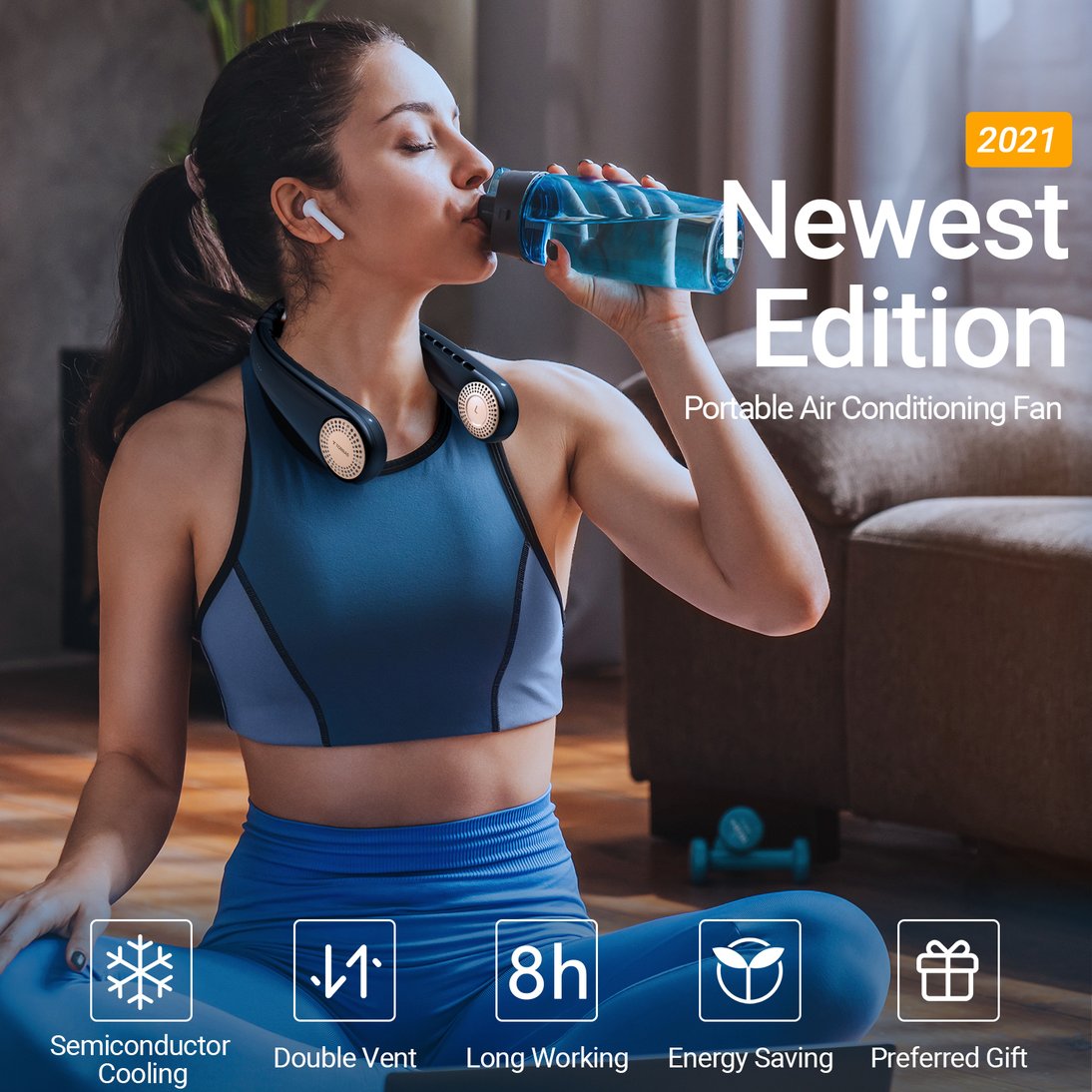 TORRAS Coolify Wearable Air Condition
---
【Cool Down 18°F in 3s 】 The Ku Peltier Radiator on Coolify is specially designed to sit on the back of your neck where the body has a high density of thermoreceptors. This targeted cooling refreshes your entire body in just 3 seconds.

【Powerful 3D Airflow】Coolify's 3D Airflow Design includes 36 air vents to provide an immersive cooling experience. The upward vents blow cool air towards your face while the downward vents prevent long-term wear discomfort by cooling the skin of your neck.

【Sleek and Safe】Keep your hands free so you can do more! Using Coolify is just like wearing a pair of headphones around your neck. It's a discreet and trendy way to stay cool. Coolify's blade-less design will also keep your hair or beard nice and safe.

【All Day Cool in One Charge】Using a 4000 mAh high-grade lithium battery, Coolify will last up to 8 hours per charge and recharges in just 2.5 hours. The USB-C cable included in the box allows you to charge Coolify via different power supply options: smartphone charger, laptop, power bank, etc.

【Best Gift to Beat the Heat】Why get so sweaty if you can look cool while staying cool? The great features, trendy design as well as the premium packaging makes Coolify the best summer gift for the ones you love and care.