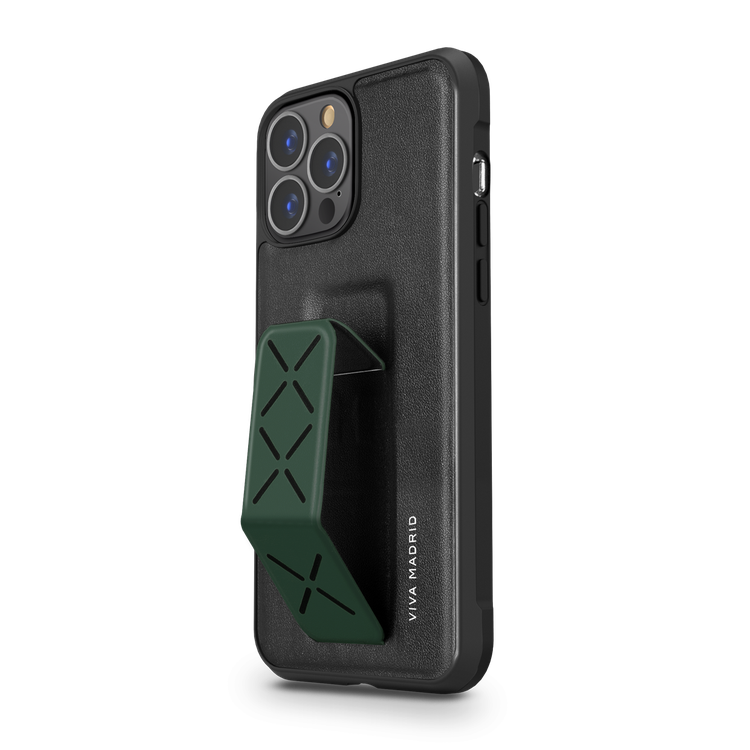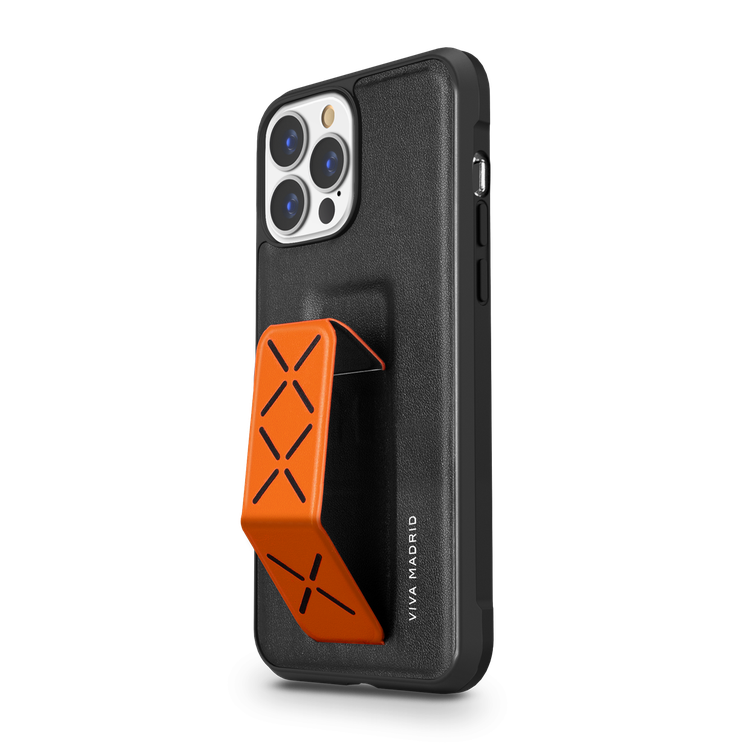 Viva Madrid Morphix Case for iPhone 13 Pro Max
---
Morphix Foldable Gripstand
Secure your phone with this multi-functional grip case for a firmer hold, with a comfy handle and multiple viewing positions.  No more dropping your phone or tired fingers.  Morphix is made for you, whether you're taking the perfect selfie, watching a video, or mounting your phone for a drive.

With a foldable grip at just 1.44mm thinness, Morphix converts between simple case and phone stand without added bulk.
For Handsfree FaceTime or Conference Call
Stands in portrait view for easier multi-tasking during video calls.

Stream Your Favourite Video
Conveniently prop your phone up in landscape view to watch anything anywhere.

Magnetic Car Mount Compatible
Magnets in fold-out stand allow use with magnetic car mounds.
Easy One Handed Use
Attaches securely so you can text, call or selfie easily with peach of mind.