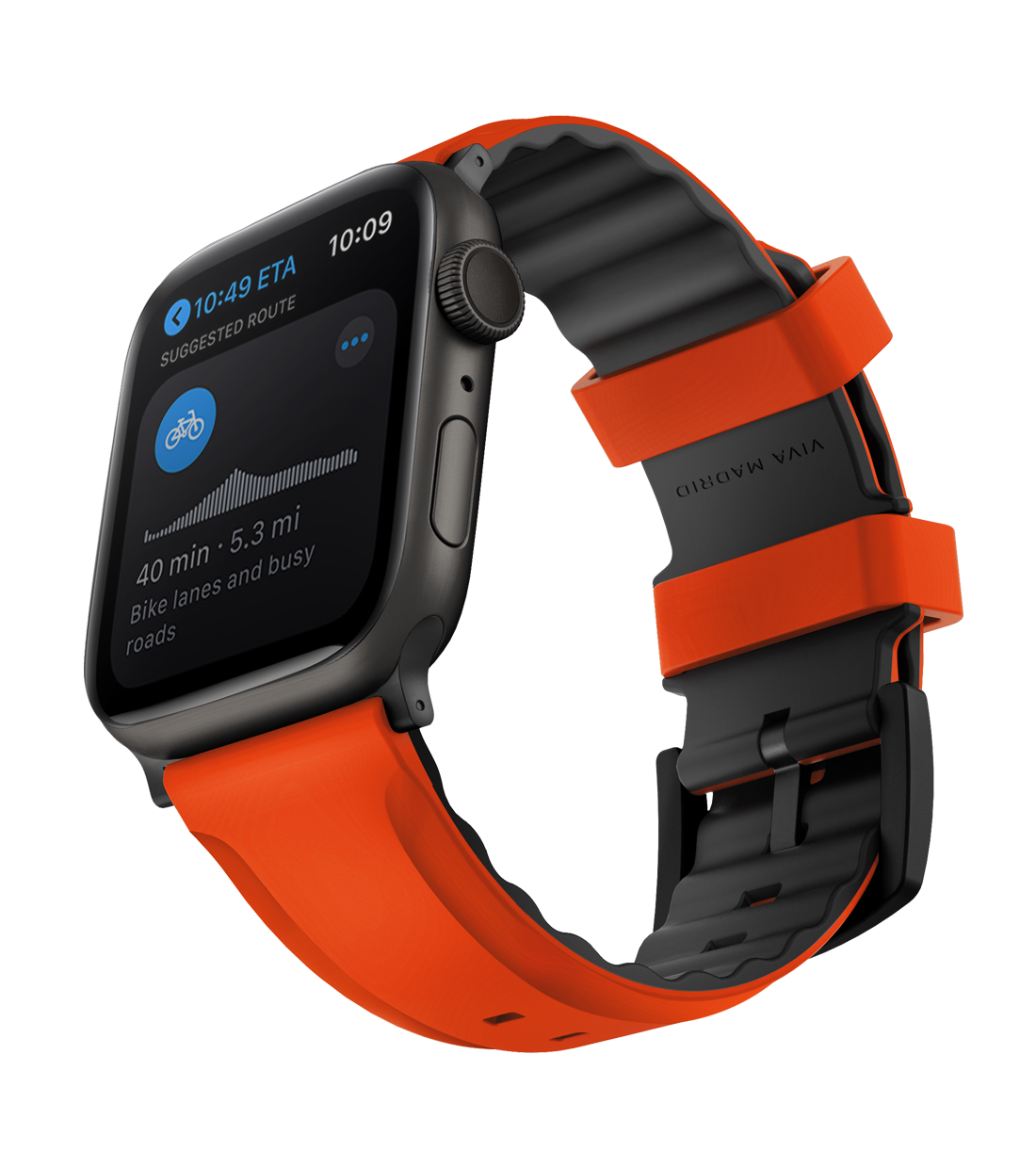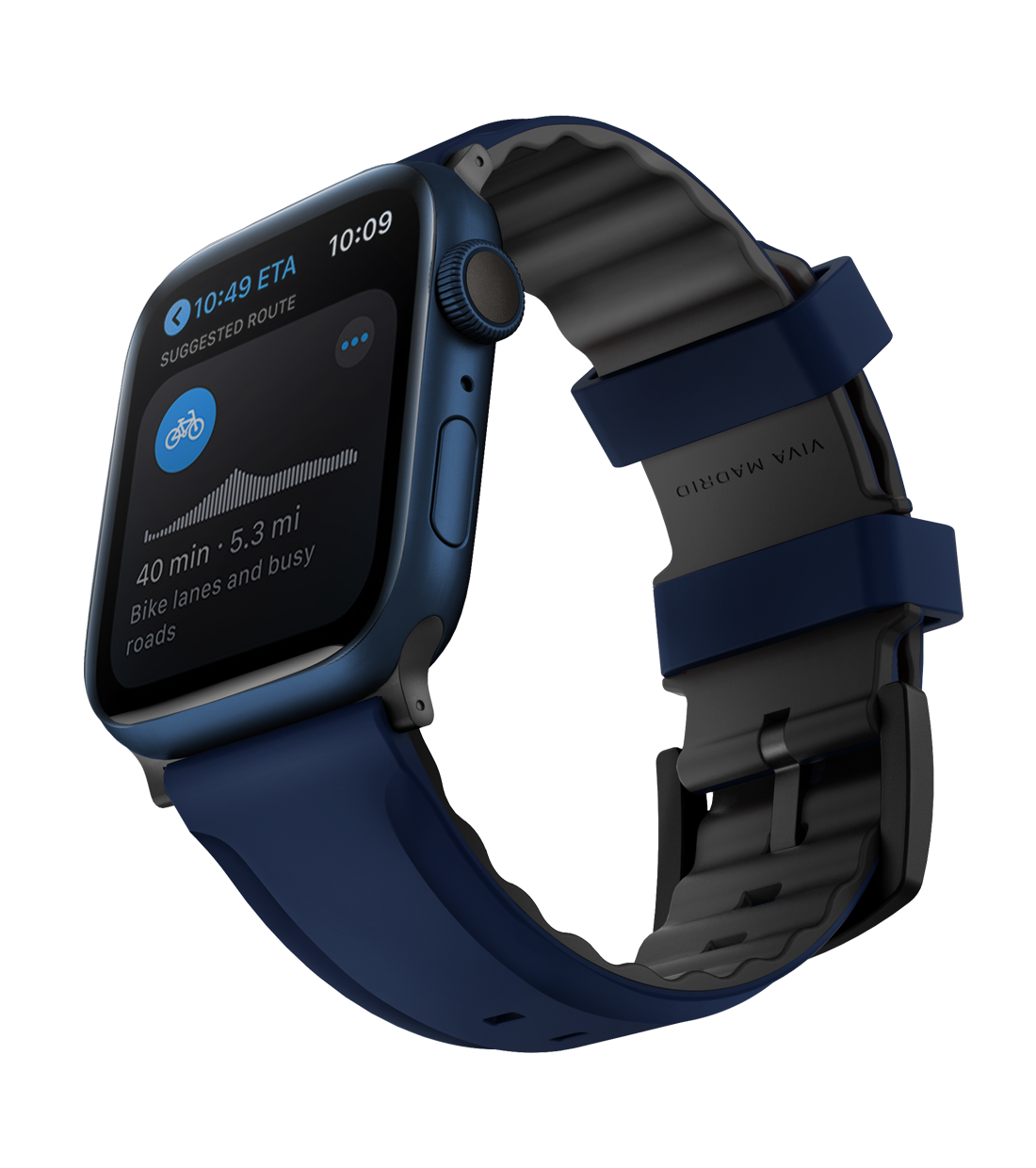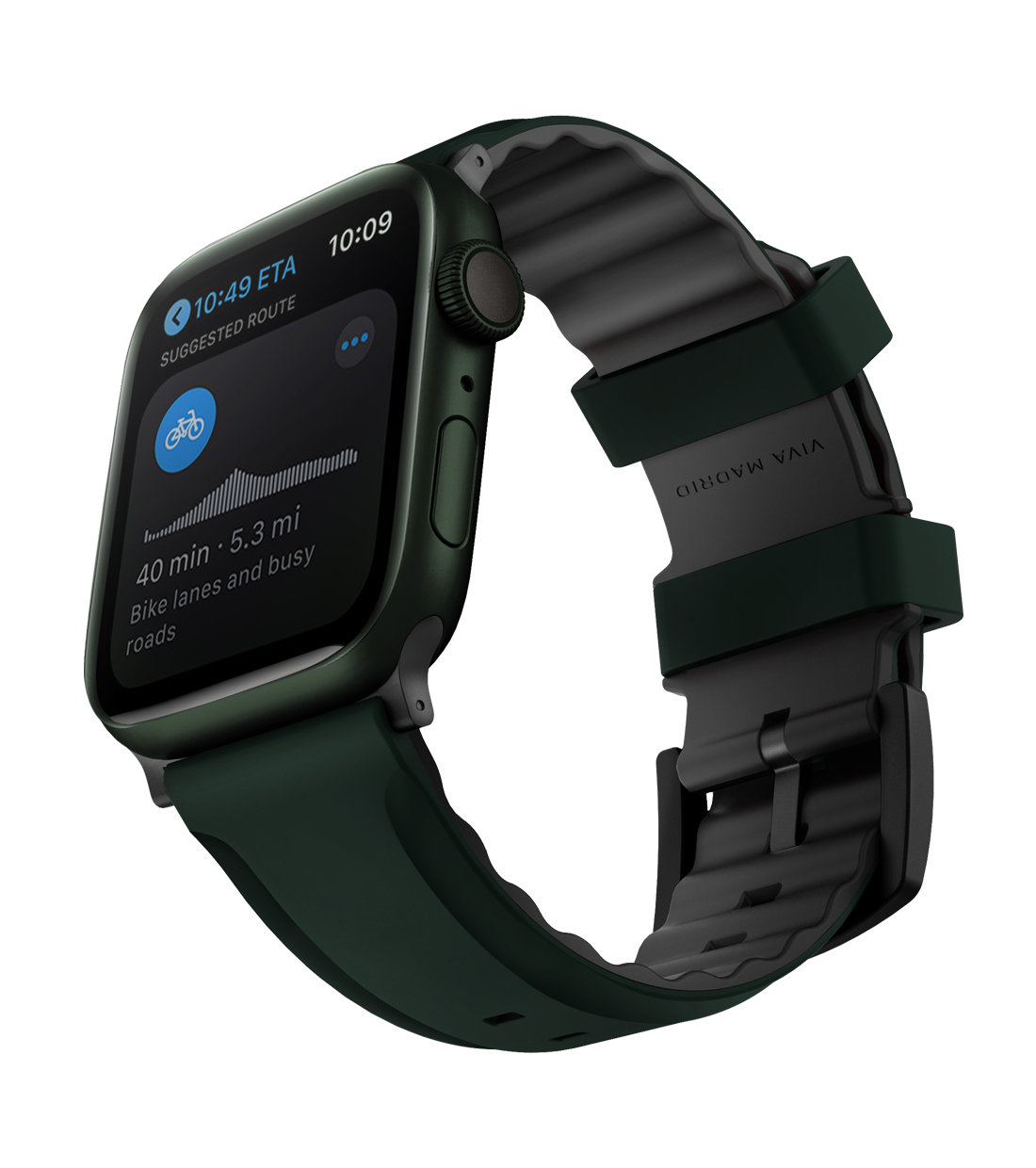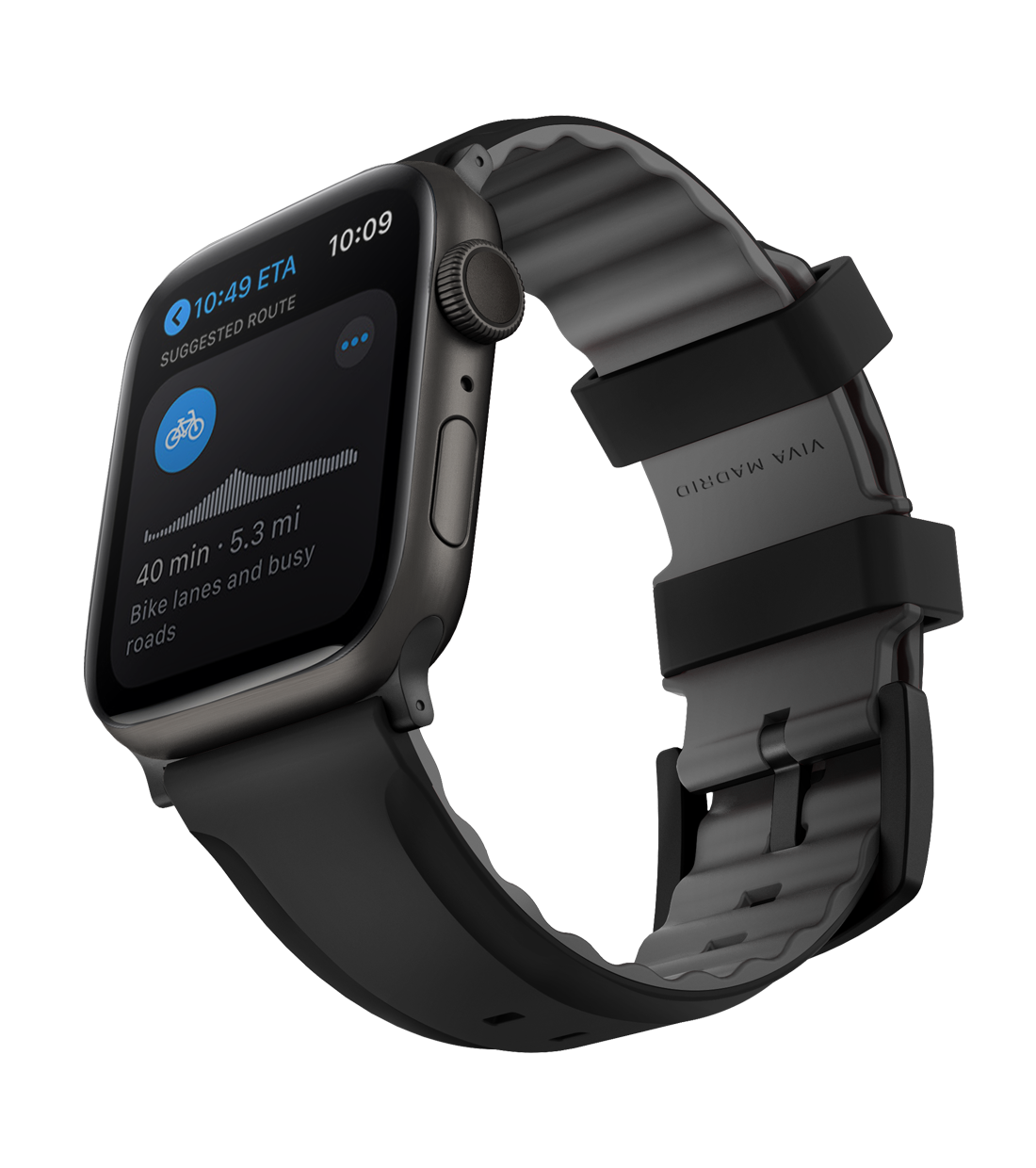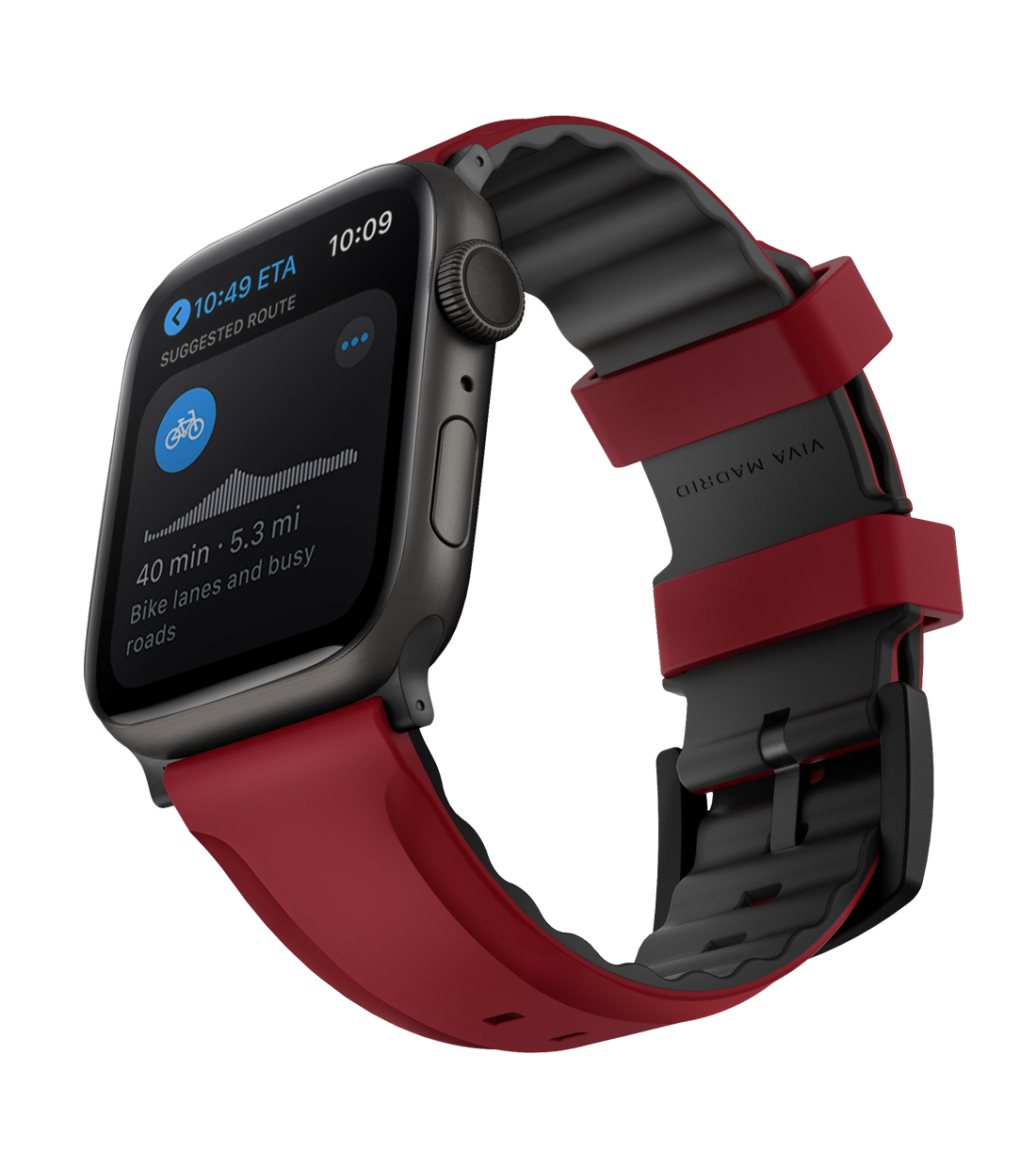 Viva Madrid Venturx Silicone Sports Straps for Apple Watch 42/44/45MM
---
VENTURX SPORTS
A sporty aesthetic and breathable band built around a minimalist design. Keeping the weight low and ventilation high, it is meant for intense workouts and everyday wear.

DESIGNED WITH AIRMAX GROOVES

Continuous Flow of Ai124
AIRMAX Grooves minimize contact with skin, allowing air flow.

Outflow of Moisture
Structured to channel sweat away from the skin, keeping it dry and comfortable.

Escaping Heat
Excellent breathability AIRMAX allows excess heat to escape.

Anti-microbial Agent
It kills germs on contact and prevents further growth of surface pathogens, keeping your band clean and bacteria free.

Waterproof
Water repellant strap with micro texture for a classy satin finish.

Custom Designed Buckle
Designed with 304 stainless steel for durability and lasting lustre.

SGS Medical Graded
Made of hypoallergenic silicone that will not irritate the skin.

High Performance Silicone
Precision engineered and injection moulded high quality silicone band.

Matching Hardware
High quality links that slide on smoothly and match any Apple watch.
Anti-microbial agent
Sweat-resistant for lasting durability
Designed for Apple Watch 45mm/44mm/42mm
Strap length: 120mm + 78mm